Matt Karamazov Nic Stubbs • • 3 min read
Eric Jorgenson - How To Do More of What You Want to Do, And Less of What You Don't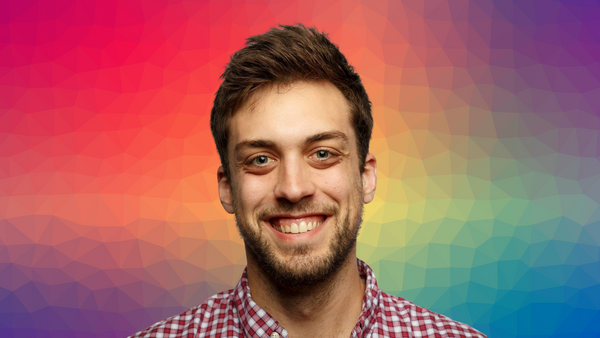 "What if this life were the paradise we were promised, and we're just squandering it?"
-Naval Ravikant
Being happy and rich are learnable skills, and our guest today, Eric Jorgenson, has learned from the very best.
His compilation of wisdom and winning business strategies from legendary tech innovator Naval Ravikant took the internet by storm, and his unbelievably popular book, The Almanack of Naval Ravikant, holds a prominent place on the bookshelves of rich and happy people all over the world.
Even more impressively, though, he's brought these ideas and timeless insights back into the real world again to create the foundations of a legendary career for himself as well. Eric Jorgenson consistently proves the truth and value of this wisdom via his own work and positive example.
During our conversation, he holds nothing back and lets us inside two fascinating minds, both his and Naval's.


In this episode, we cover:
What it's like working with Naval Ravikant
How to decide which book to read next
Why it's more effective to focus on your trajectory than your current results
Why everything is getting better all the time
Using leverage to get to the point where you're only doing what you want to do
The importance of honing in on your specific knowledge
Allowing your path to unfold organically as the fast track to genuine expertise
One of the greatest lessons you'll learn in this episode, though, is that where you start off doesn't have to be where you end up. If there's a skill you lack, you can learn it; if there's a big scary problem looming over you, you can overcome it; if you want more out of life, you can have it.
About Our Guest:
Eric Jorgenson is an entrepreneur, writer, and investor. He is on the founding team of Zaarly, and has been publishing online since 2014. His blog has educated and entertained over a million readers.
Naval Ravikant (not present) is an Indian-American entrepreneur and investor. He is the co-founder, chairman, and former CEO of AngelList. He has invested early-stage in over 200 companies including Uber, FourSquare, Twitter, Wish.com, Poshmark, Postmates, Thumbtack, Notion, SnapLogic, Opendoor, Clubhouse, Stack Overflow, Bolt, OpenDNS, Yammer, and Clearview AI, with over 70 total exits and more than 10 Unicorn companies. He is also a podcaster who shares advice on pursuing health, wealth, and happiness.
You've gone Down The Rabbit Hole. Now it's time to walk up The Stairway to Wisdom.
Introducing a brand new weekly newsletter from the minds at HighExistence.
Over the past year, we've been publishing the wonder-inducing weekly email known as "Down The Rabbit Hole," and now we're taking it a step further.
We want our readers not only to feel a deep sense of enchantment towards the world around them but also to apply deep teachings to their daily life so they can experience the life-transforming benefits of wisdom-in-action.
The Stairway to Wisdom is a premium weekly newsletter for those who are ready to dive deeper. We've partnered with independent researcher and knowledge connoisseur, Matt Karamazov, who has taken sharp, meticulous notes on over 1000 books so that he could share the most inspiring pearls of wisdom with the world.
Links Mentioned in the Episode:
Eric's Work:
Books:
People:
Other:
Please leave a review if you enjoy The HighExistence podcast.