The Stoic Quest: A Fear-Destroying Obstacle Course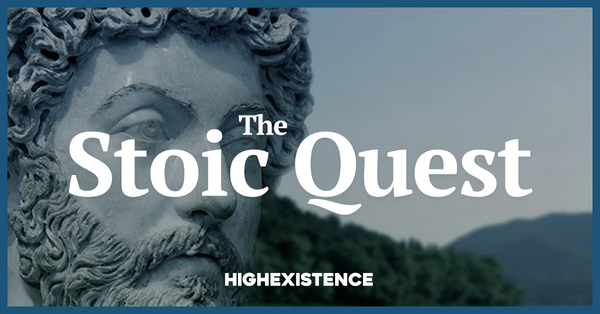 Who Would You Be If Fear No Longer Held You Back?
Embark on An Epic Adventure To Unleash The Hero Within
Want to claim 70% off?  Click the button.
Add Content Block
Stoic Quest Enrollment closes on August 19th 2019
Transform Anxiety and Fear intoGrounded Confidence and Heroic Courage
You wouldn't have arrived at this page if you weren't someone who already sees the world differently from most. You're someone who is willing to experiment with new ideas. Who doesn't need to follow the conventional path society has set out for you. But even with your unique perspective, you're probably stuck in a life that doesn't size up to your true potential. It makes sense. From an early age we're forced to inherit anxieties that aren't ours and we're programmed with limiting beliefs we didn't choose. Without the proper tools, fear and confusion can entrap even the most earnest seekers of truth.And I think you know, deep down…You are capable of So. Much. More.This isn't to tear you down but to build you up. To briefly pierce through the fog of day to day life and remind you of all that's possible. Of all the opportunity you have yet to seize.Because no one wants to be questioning, in their final moments, who they could have become if they shook off the shackles of fear and took that courageous leap of faith into a life of their own making.Perhaps, if you're ready, today you choose to leap. And you can do it with the help of Stoicism: a psychological operating system to free your mind from the walls others have tried to build around it. Stoicism doesn't run from fear. Stoicism doesn't even act in spite of fear. Stoicism uses fear as fuel to ​armor your soul.And you would look damn good in some armor don't you think?
The Stoic Quest: The Ancient Blueprint For Courage, Confidence, and Clarity in an Age of Chaos
Transform the exact fears and anxieties holding you back into the keys to your own freedom.This is NOT about learning concepts to juggle in your head or memorizing history. This experience is designed for you to embody powerful ancient wisdom through engaging masterclasses, precise action steps, riveting comfort zone challenges, and laser-focused meditations. Scroll to learn more.
Special offer! Enroll now and get a
70% discount!
WARNING: These Ancient Techniques Might Transform Your Relationship To Fear Forever.
1
Stoic Blueprint: The Ancient Operating System For Self Mastery
Understand Stoicism as an ancient blueprint for inner peace, virtue and self mastery and map your coordinates for the journey ahead.
2
Time Heist: Reclaiming The Gifts From Your Past
Unearth parts of your past that are still draining your energy and transform them into empowering moments important in cultivating who you are today.
3
Wise Roots: A Framework For Attaining Unwavering Tranquility
Learn Stoic practices for remaining centered and calm even in the face of challenging situations. Return to grounded clarity even if you lose your way.
4
Soul Armor: Harnessing Discomfort To Forge Your Character
With the principle of voluntary discomfort, we will use your fears to bolster your courage and increase resilience.
5
Ego Nuke: Practices For Cultivating Social Invincibility
Become bulletproof in social situations even when in large chaotic groups. Learn to defang rejection so you can act with more inspiration and less inhibition.
6
Hero Mode: Unorthodox Strategies To Overcome Anxiety
Learn the counterintuitive yet massively effective approaches to releasing anxiety so you can feel more ease and grace in your day-to-day routines.
7
Ancient Hustle: Strategies For Superhuman Discipline
See procrastination in its true colors and become a master of your own resistance. Here we will empower you to get more done with less friction.
8
Stoic Life: Embodying The Ancient Blueprint
Putting it all together so that you integrate grounded tranquility into your life more deeply with each passing day.
+
Social Magnet: Building A Network of Amazing Humans
Learn the key strategies to build an uplifting and empowering social circle around you. (Only available in Stoic Quest+).
+
Stoic Stamina:  Building Physical Strength and Resilence
Combine cutting-edge fitness and nutrition science with ancient philosophy to boost your health, immune system, strength, and physical endurance.(Only available in Stoic Quest+)
+
Family Feud: Tools For Navigating Difficult Relationships
Heal toxic dynamics with family and other loved ones to free yourself from relational burdens of the past and create more space for healthy interactions. (Only available in Stoic Quest+)
Absorb timeless lessons from these brilliant Stoic sages:
Seneca
"There are more things that frighten us than injure us, and we suffer more in imagination than in reality."
Marcus Aurelius
"When you arise in the morning, think of what a precious privilege it is to be alive – to breathe, to think, to enjoy, to love."
Epictetus
"The key is to keep company only with people who uplift you, whose presence calls forth your best."
Stop Hoping For A Better Life. Start Training For One.
Unfortunately, content consumption has become a devious distraction for so many people. It feels like progress but it's only a brief high that always has you coming back for another hit. Constantly reading articles and listening to podcasts will get you nowhere if you don't put it into action. This isn't a course designed to fill your head with more knowledge. It's a training program built to create real and lasting change. The 4 Pillars of Stoic Training we will help you do that.
#1 Digital Masterclasses For Rapidly Absorbing Practical Wisdom
Get access to over 12 hours of deep-dive video workshops that unveil the most powerful ancient stoic techniques for melting anxiety, building discipline, and cultivating gratitude. We'll build an internal GPS to help you navigate the unexpected storms of life.
#2 Comfort Zone Challenges To Flex Your Courage Muscle
Leap into a real-world obstacle course that will feel like skydiving through fear as you put your lessons to the test. The positive feedback loop of action and insight will build extreme confidence and make you wake up with excitement to tackle the day.
#3 Sound Journeys To Get Back on Track Even If You Lose Focus
We all have a devil on our shoulders trying to throw us off our game. Muzzle him and let your higher self take the wheel using Sound Journeys: guided meditations with a dose of Stoic steroids. These 8 audio tracks will help you build consistent  momentum day in and day out.
#4 Community Platform To Feel Supported and Keep You Accountable
The biggest reason people fail is they try to change without a support system. Our community platform will plug you into a worldwide tribe of Stoics-in-Training who will be there to cheer you on as you succeed and pick you up when you stumble. You're not in this journey alone.
Bonus
Get Exclusive Access To This Bundle of Stoicism Bonuses
BONUS #1($200 VALUE)
The 7 Day Anxiety Melting Stoic Meditation Course​
Spend a week uprooting the source of your worry and doubt with 7 potent audio recordings that will shower your soul in tranquility and clarity.
BONUS #2($375 VALUE)
Heroic Stoic Bootcamp: A High-Intensity 72 Hour Personal Growth Sprint
Get free access to this first-of-its-kind live online endurance challenge that will force you to make massive progress over the course of just 3 days.
Bonus #3($275 VAlue)
Stoic Daily Blueprint: The Habits and Rituals For Living a Heroic Existence
These step-by-step action plans integrate the best practices of Stoicism into your morning, evening, and work routines so you can become clear-headed and joyfully productive.
Bonus #4($75 VAlue)
The Digital Stoic: 11 Apps To Declutter Your Tech Life and Increase Your Attention Span
This list of software tools will help you delete the noise of the modern world and create more space for laser focus and deep appreciation.
Bonus #5($50 Value)
Sunrise+Sunset Meditations To Start and Finish Each Day With Peaceful Gratitude
How we begin and end our days have a huge impact on our quality of life. Do it right with this meditation combo to kickstart your morning with excitement and end your night with deep satisfaction.
Bonus #6($125 VAlue)
Sage Journaling: 25 Illusion Shattering Questions To Unshackle Your Mind
Sink your psyche into these epiphany inducing writing prompts that will activate a cascading river of insight to unearth your hidden gifts and refresh your perspective.
Your Instructor
Jon Brooks
Jon Brooks is the resident Stoic savant at HighExistence. For Jon, 'Stoicism' is not some trendy buzzword or abstract ideology. Rather, it is an all-too-real suit of armor that came to his aid when he found himself in the eye of a Great Storm. When life tested him most profoundly, Stoicism became a sword and shield with which to neutralize demons, fortify his being, and summon dormant powers. Stoicism, for Jon, is a way of life. It is a "philosophy" in the pure and archaic sense—that is, something one embodies. Stoicism has been a precious gemstone on Jon's path, and his soul delights in helping others integrate its ancient, life-transforming wisdom.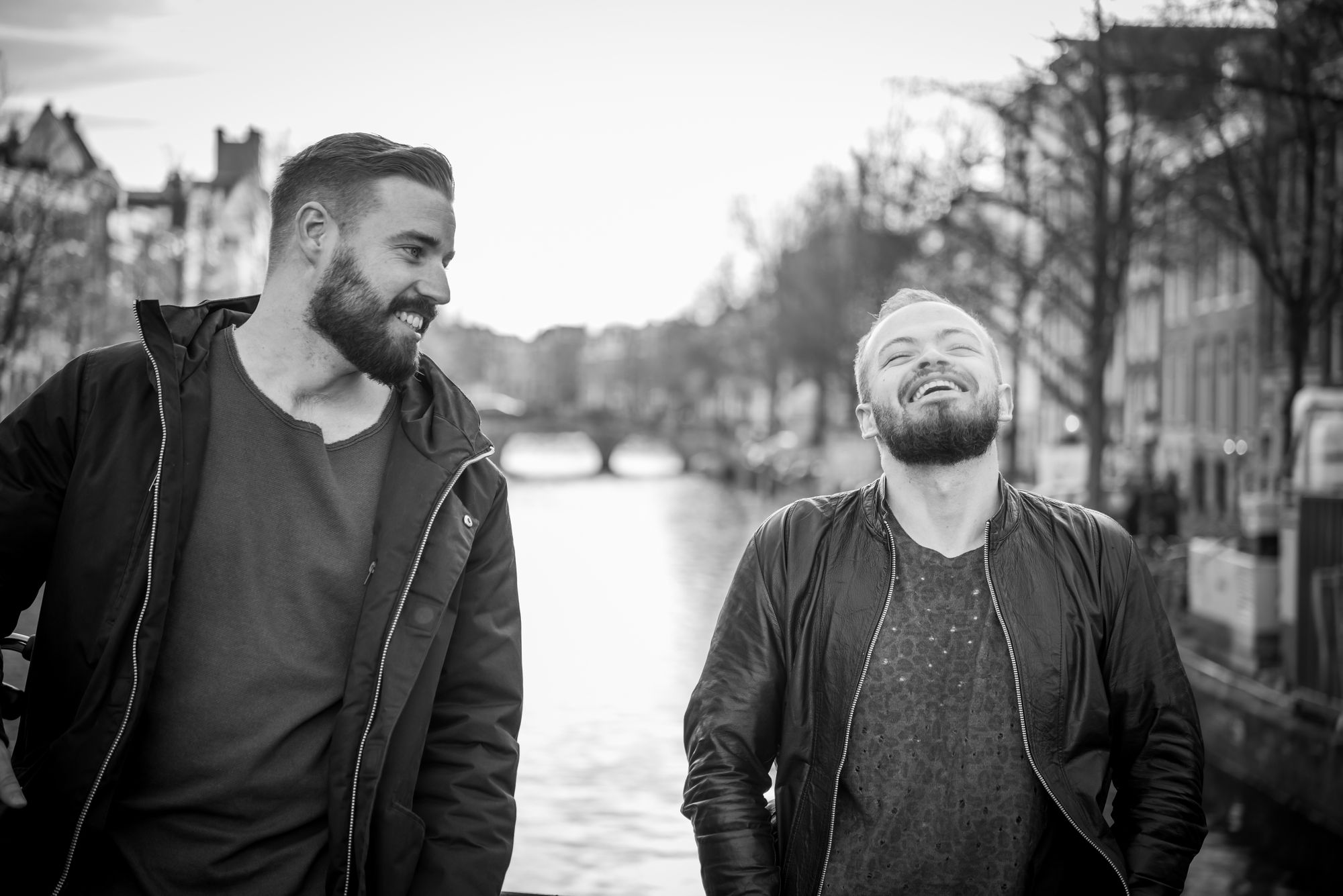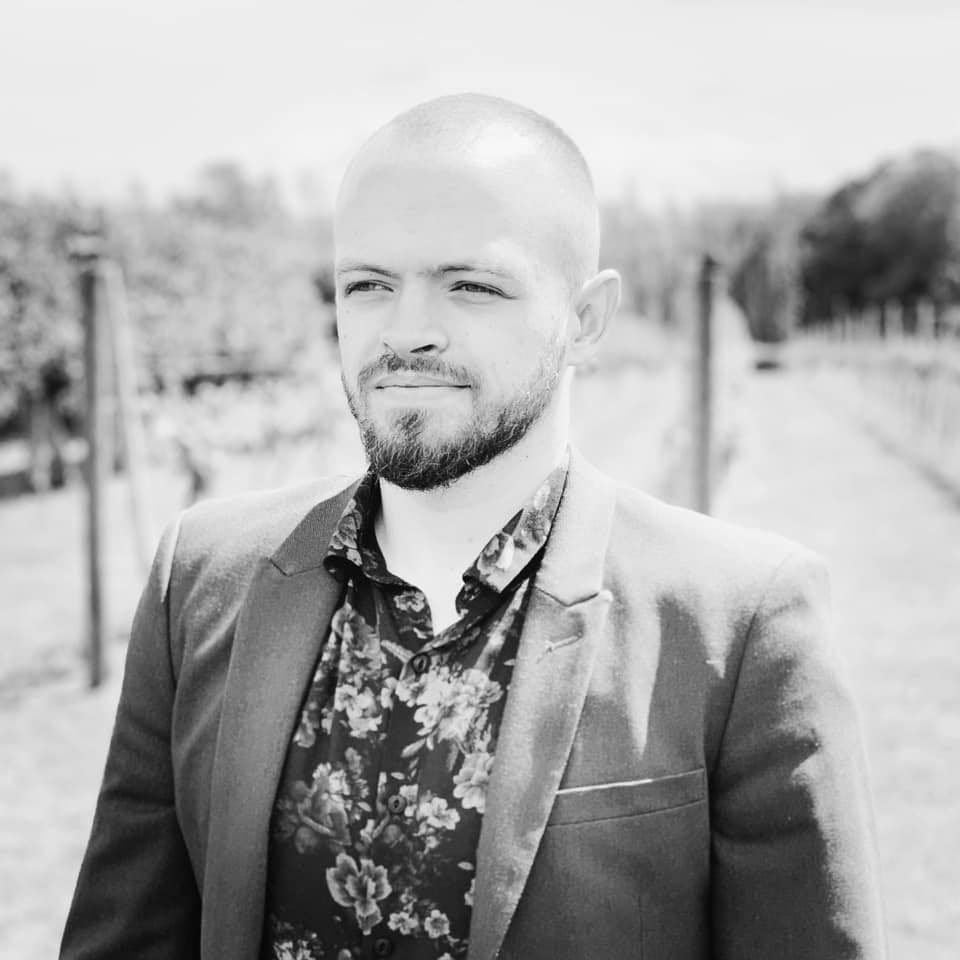 Escape The Normal Path. Leap Into Your New Future.
Normal Path
Before The Quest
Many people feel stuck in a boring scripted life that they didn't fully choose. Do you feel caged in by limiting beliefs and inherited anxieties that force you to dim your light and hide from what you really want? Do you make bursts of progress here and there but are frequently thrown off course by unexpected obstacles? Are you not often supported by the people around you? It's time to leave all that behind.
The Leap
During The Quest
A time comes when you say "enough is enough." You decide it's time to break free from the shackles of fear and unleash the hero within. Decide to leap into the Quest for an exhilarating transformational adventure that gives you the tools to remain centered in the face of chaos and the challenges to build your courage muscle. Wake up excited to tackle the day alongside a worldwide tribe of other Stoics-in-training.
New Future
After The Quest
You've broken down the walls that had kept you trapped all while gaining newfound superpowers in the process. Where fear would have caused you to run, you now lean in and overcome challenges with gratitude. You're building a life of your own making, free from regrets and surrounded by people who uplift you. Your example inspires others to face their challenges, causing a ripple effect of transformation around you.
Over $10,000 Spent Learning, Testing, Refining These Principles
If you've made it this far you probably see the ways Stoicism can transform you into a more grounded, grateful, and confident version of yourself. I felt the same way 10 years ago and it sent me on a whirlwind of a journey. I bought and devoured classic books. I attended exotic retreats. I hired world-class coaches. All for the purpose of absorbing and embodying this timeless wisdom. And it worked. But it took years of my life and thousands of dollars to get here.Now you're at a crossroads. You can walk the long road as I did. You can do it yourself and put the pieces together on your own. I respect that choice.Or you can take the fast track. There is no need to try and fail as much as I did. With the Stoic Quest, you can take advantage of the years of study, practice, and refinement so you can get results much faster at a fraction of the cost.The choice is yours.
One Time Payment3 m​onth instalments
STOIC QUEST
Lifetime Access To This 8-Part Fear Destroying Obstacle Course
$
275
8 Digital Masterclasses
8 Sound Journeys
Community Platform
Comfort Zone Challenges
Epic Bonus Bundle
STOIC QUEST+
A Hero's Dose of Stoicism For The Dedicated Seeker
$
375
Everything in Stoic Quest
5 Live Online Q&As
Bonus Masterclass #1: Navigating Difficult Relationships
Bonus Masterclass #2: Building Your Tribe
Bonus Masterclass #3: Building Physical Strength and Resilience
STOIC QUEST
Lifetime Access To This 8-Part Fear Destroying Obstacle Course
$
100
x 3
8 Digital Masterclasses
8 Sound Journeys
Community Platform
Comfort Zone Challenges
Epic Bonus Bundle
STOIC QUEST+
A Hero's Dose of Stoicism For The Dedicated Seeker
$
135
x 3
Everything in Stoic Quest
5 Live Online Q&As
Bonus Masterclass #1: Navigating Difficult Relationships
Bonus Masterclass #2: Building Your Local Tribe
Bonus Masterclass #3: Building Physical Strength and Resilience
Course Enrollments close on August 19th 2019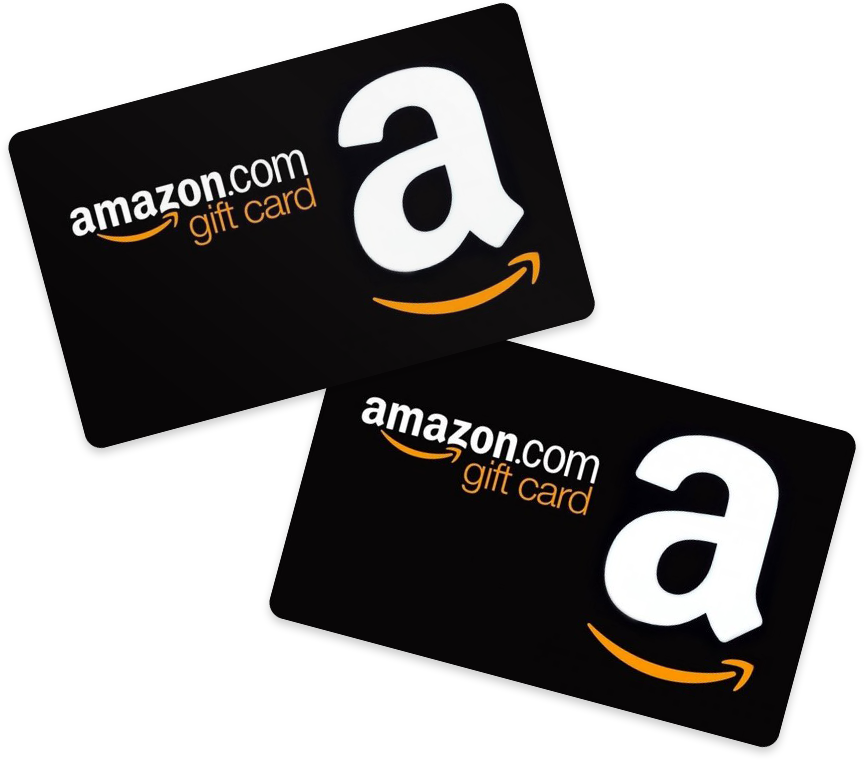 30 Day Full Refund+ Guarantee
We want you to be able to participate in this transformational adventure with peace of mind without second guessing your decision.That's why we're offering a Full Refund+  guarantee. If you're dissatisfied for any reason, email us within 30 days of your purchase and we'll issue a FULL refund AND send you a $10 Amazon Gift Card as a token of good will. That's how much we believe in what we've created here.
Look at what past students have to say about this course
Mert
Had significant life-changing effects on me…
"The Stoic Quest allowed me to implement some of the brilliant ideas of Stoicism into my daily life and consequently I've become a more resilient individual in the face of hardship."
May
The Stoic Quest has been an invaluable investment for me.
"I've never felt more prepared to take on anything life throws at me because I know I can make it beneficial within my own experience by applying what I learned in the Stoic Quest."
Mike
I loved the comfort zone challenges.
"Each time I pushed through the resistance and overcame my fears, I felt more alive and more confident."
Frequently Asked Questions
Is this really 70% off?
Yes. We've charged $1000 in the past and we will very likely be raising the price in the future.
What is your refund policy?
We have a 30 Day Full Refund+ Guarantee where we'll issue a complete refund within 30 days of your purchase PLUS a $10 gift card to Amazon as a token of good will we hope you'll use to continue your Stoicism education.
Is Stoicism about being unemotional?
This is a common misconception. Modern use of the word "Stoic" often implies a lack of feeling. Stoicism properly applied not only draws you closer to your emotions, it instructs you on how to manage them effectively. You learn to feel gratitude and joy more fully without being tossed around by anxiety or frustration.
When can I get started?
You will get immediate access to the course material minutes after you purchase.
Couldn't I just buy books on Stoicism instead?
Of course. Letters from a Stoic, Meditations, and other classics are absolutely worth reading. But this experience goes beyond simply absorbing information. The Stoic Quest focuses on implementing these principles and practices so you experience a shift in your way of being that goes beyond just stuffing more knowledge in your head.
What's the time commitment?
We built the Stoic Quest to work on top of your existing routines. A lot of the challenges and exercises you just plug into daily life as you're already living it so that doesn't require additional time (just your focus and commitment). Aside from that, we recommend 2.5 hours per week to watch the masterclasses and to listen to the sound journeys.
One Time Payment3 m​onth instalments
STOIC QUEST
Lifetime Access To This 8-Part Fear Destroying Obstacle Course
$
275
8 Digital Masterclasses
8 Sound Journeys
Community Platform
Comfort Zone Challenges
Epic Bonus Bundle
STOIC QUEST+
A Hero's Dose of Stoicism For The Dedicated Seeker
$
375
Everything in Stoic Quest
5 Live Online Q&As
Bonus Masterclass #1: Navigating Difficult Relationships
Bonus Masterclass #2: Building Your Local Tribe
Bonus Masterclass #3: Building Physical Strength and Resilience
STOIC QUEST
Lifetime Access To This 8-Part Fear Destroying Obstacle Course
$
100
x 3
8 Digital Masterclasses
8 Sound Journeys
Community Platform
Comfort Zone Challenges
Epic Bonus Bundle
STOIC QUEST+
A Hero's Dose of Stoicism For The Dedicated Seeker
$
135
x 3
Everything in Stoic Quest
5 Live Online Q&As
Bonus Masterclass #1: Navigating Difficult Relationships
Bonus Masterclass #2: Building Your Local Tribe
Bonus Masterclass #3: Building Physical Strength and Resilience
HIGHEXISTENCE