Nic Stubbs • • 2 min read
Exploring the Ascent – Leaving The Shire, Embracing Failure, and Getting Out of Your Own Way (Dialogues #9)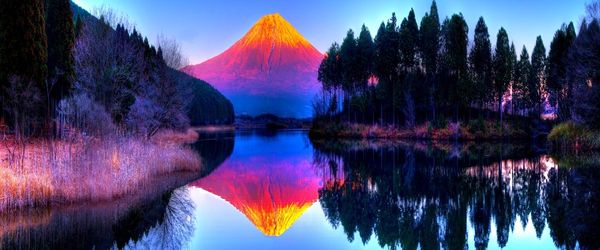 "For me the Ascent is about that. It's about: wow there are so many areas of this map of my life and reality that I thought were not feasible, not possible, and now I see that if I choose to, I can go there."

— Jon Brooks, HEx Dialogues #9
Imagine if Harry never went to Hogwarts…
He had the occasional experience of magic, but before he joined a community of witches and wizards, he didn't even know that he was one.
Having just finished the first round of The Ascent, I can truly say that it is a space for real life wizardry .
Getting a project off the ground is a messy and sensitive process.
You need room to fail and some form of guidance that lets you know which roads lead to a dead end and which ones lead to gold. Things are also a whole lot easier if you have a tribe to watch your back and lift you up when you fall.
As someone who personally took part in The Ascent, I can say without hesitation that it was the most transformative 8 weeks of my life.
"Having that initial fertile ground in people, in places that are safe to fail, in community that will lift you back up and in the resources and how to's of people who have scraped their knees doing this stuff before and have some ideas – that is just a perfect concoction to take you exactly where you want to go or places you couldn't even imagine you wanted to go."

— Eric Brown, HEx Dialogues #9
Learn more about The Ascent here.
This episode is packed with key lessons that were taught and learned throughout the first online expedition, such as:
Failure being the primary ingredient for success
Why creativity is painful
The necessity of community
The inner – outer work feedback loop
Highlights from the first round
The importance of honest feedback
Our take on the law of attraction
Details on The Ascent
The cultivation of spontaneity
MUCH MORE…
Please leave a review if you enjoy The HighExistence podcast.
LISTEN TO HEx DIALOGUES (#8)
(Please remember to leave a review because it helps us improve the podcast!)



LEARN MORE ABOUT "THE ASCENT"