Jon Brooks • • 21 min read
30 Days of Challenges to Transform You From n00b to Demi-God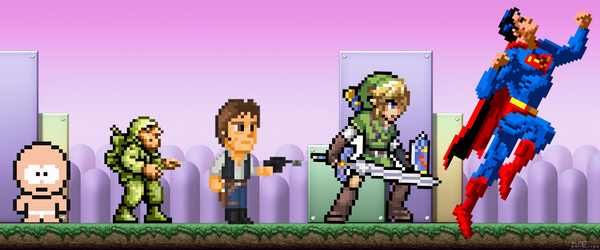 Many people pour thousands of hours into the overcoming of challenges within video games. What would happen if we stopped pouring so much energy into artificial challenges and instead undertook real challenges in our own lives?
How epic would our lives become?
Below you will find 30 challenges, each to be completed in under twenty four hours in sequential order. Each challenge will test you further than the last. Your ego and excuses will be challenged and smashed. Your self-belief will be broken down like a muscle only to be built back up stronger than ever.
The difficulty levels are as follows:
n00b
Recruit
Veteran
Legend
Demi-God
There is only one rule: each challenge must be completed in under 24 hours.
Do you accept?
#1. Read The Chapters Of A Short Book Backwards (n00b)
Milton H. Erickson was one of the greatest therapists who ever lived. He pioneered conversational hypnosis (putting people into trances without formal induction techniques), inspired what would later become Neuro-Linguistic Programming, and worked closely on a book with Aldous Huxley that was burned in a house fire before it was published. Erickson was a continuous experimenter, always pushing his therapeutic techniques to new heights. When overweight people came to get help, he would put them in a trance and make is so that every time they ate food their perception of time would slow down so much they would give up. You can read all about Erickon's counter-intuitive practices in the book written about him called Uncommon Therapy.
Erickson understood the value of understanding cause and effect in therapy, but also knew that sometimes a patients interpretation external events can be messy, confused, and fraught with bias. To get better at learning about the cause of a particular patients distress, one exercise Erickson did was to read the chapters of a fiction book in reverse order — starting at the end, ending at the start. When we read a book, we tend to think ahead, trying to figure out what will happen to the characters in the future. Erickson read backwards to get better at figuring out what had happened to them in the past. This way, when he met people for the first time he was able to deduce the cause of their symptoms with eerie accuracy.
How-to:
Take a well-written fiction book, ideally a classic with three-dimensional characters, and read the last chapter. Next, read the penultimate chapter. Continue like this until you read all of the book. At the end of every chapter, ask yourself: How did things end up like this for the main characters?
#2. Watch A Foreign Film Without Subtitles (n00b)
How good are you at understanding emotions? You're about to find out. Giving participants soundless videos of people interacting is a classic research technique used to measure empathy. Now I don't recommend watching a film with no sound because it will probably be boring and emotionally unrewarding. But by watching an entire foreign film without subtitles you can practice sharpening your ability to decode emotions and infer social dynamics from context and sub-communications. You'll also have the camera work and film score to help you make sense of the overall tone. Start doing this a few times and month and you'll be well on your way to body language mastery.
How-to:
Pick any foreign film from this list, watch it without the subtitles turned on. To really get the most from the experience, watch the film with subtitles the next day, and note what you got right and what you got wrong about the story, characters, and relationships.
#3. Listen To The Entirety Of Beethoven's 9th Symphony (n00b)
It's not unusual to become blind to legendary pieces of art. When we look at Mona Lisa, we don't see the painting, we see the celebrity. The same applies to classical music. We're so used to hearing it in TV commercials and movies we become deaf to it. For this challenge, you will be required to give your full attention to Beethoven for an hour. Many music critics consider Beethoven's Symphony No. 9 in D minor, Op. 125 to be one of the greatest compositions of all time. It was the final complete symphony Beethoven wrote, just three years before his death.
How-to:
Listen to Herbert von Karajan's rendition of Beethoven's 9th symphony in this video. Put on a pair of great headphones (these are the ones I use), close your eyes, and listen to Beethoven with your entire body. Pay attention to the different layers of instruments, the repeated motifs, the story, and most importantly: how it makes you feel. To really get in touch with the music consider taking a microdose of LSD.
#4. Write A Poem (n00b)
Why write poetry? One reason, according to Jane Hirshfield:
…is to flush from the deep thickets of the self some thought, feeling, comprehension, question, music, you didn't know was in you, or in the world. Other forms of writing—scientific papers, political analysis, most journalism—attempt to capture and comprehend something known. Poetry is a release of something previously unknown into the visible. You write to invite that, to make of yourself a gathering of the unexpected and, with luck, of the unexpectable.
Writing poetry is one of those things, for whatever reason, many of us never really attempt. Today, that ends.
How-to:
Get a pen and a piece of paper (or just use your smartphone or computer) and write a poem. Choose a topic that conjures up strong emotions and get creative. Think of it like painting with words. For more tips on poetry writing, Stephen Fry's book The Ode Less Travelled: Unlocking the Poet Within provides a detailed and engaging overview.
#5. Read An Entire Self-Improvement Book In 1 Hour (n00b)
80% of self-improvement books consist of fluff, the other 20% useful ideas. The problem is, many of us read improvement books as if they consist of 100% pure wisdom and insight. We carefully go from cover to cover, soaking up every word. This challenge is designed to teach you a new way of reading books. It's not speed reading. It's selective skimming. If you've never done this before, you'll be surprised how much you can learn from a book in an hour just by letting go of the perfectionist ideal of reading and comprehending every word. Blinkist proves that if you're really smart, you can digest entire non-fiction books in just 15 minutes.
How-to:
Get yourself a self-improvement book (pick any these). Set a timer for one hour, and try to read the whole book. Read the beginning and ends of chapters, the last page, the first page, the introduction, the image captions. Follow your instincts and just read whatever you find interesting, in any order. Keep a pencil handy and highlight anything you deem worth remembering.
#6. Keep An Envy Diary (n00b)
Envy has a bad reputation, but is that deserved? Alain de Botton says not:
Envy is – Nietzsche recognized – a big part of life. Yet we're generally taught to be feel ashamed of of our envious feelings. They seem an indication of evil. So we hide them from ourselves and others, so much so that there are people who will sometimes say, with all sincerity, that they don't envy anyone.

…

However, there is nothing wrong with envy, maintained the philosopher. What matters is how we handle it. Greatness comes from being able to learn from our envious crises. Nietzsche thought of envy as a confused but important signal from our deeper selves about what we really want. Everything that makes us envious is a fragment of our true potential, which we disown at our peril. We should learn to study our envy forensically, keeping a diary of envious moments, and then sift through episodes to discern the shape of a future, better self.
To transform our envy into a potent motivational force for transforming our lives, De Botton suggests we keep develop an awareness of what makes us feel envious with a diary.
How-to:
For one day, write down anything that makes you feel inadequate or envious. Because of the internet, feelings of envy are much more accessible. We are constantly bombarded by videos and stories of people living incredible lives. At the end of the day, look back over your envy entries and see if you can find a pattern. Read this article to get a thorough understanding of De Botton's ideas on envy.
#7. Meditate For Five Minutes Every Hour (Recruit)
If a mediation practice is like going to the gym, mindfulness is how you eat outside of the gym. Meditation is a formal practice; mindfulness is a way of experiencing life, and both practices have a symbiotic relationship. Some argue that higher frequency meditation can create more "stability of awareness" than less frequent, longer sitting sessions because we are re-familiarizing ourselves with The Now throughout the day.
How-to:
Spend the first minute of the five checking in with your body, noticing the physical sensations and the underlying emotion. Then shift to the breath, paying attention to where you feel it in your body. Gently follow the in-breath and the out-breath. If you mind wanders, don't mind. Recognize that you were lost in thought, and bring your focus back to the breath. The mediation app I use is called Insight Timer. It's very customizable and perfect for this challenge.
#8. Draw A Self-Portrait As Accurately As You Can (Recruit)
Modern humans are addicted to looking at themselves in the mirror. For most of us, this shallow self-reflection only occurs at about an hourly rate, coinciding with trips to the toilet. For others, the problem is much worse: spoons, windows, jewelry, and basically any moderately shiny surface compels outrospection. The mirror, however, is a liar. It doesn't show you what's truly there; it shows you what you want to see. Someone with low self-confidence can only see flaws. Someone with lots of self-compassion can only see quirks. The aim of this challenge is to help you see yourself anew, while reducing the bias you bring to the mirror and increasing your self-acceptance.
How-to:
Drawing trains one to view something with more objectivity and more subjectivity. It trains one to switch between viewing the world as a collections of lines, structures, and light values, to the overall feeling or "gesture" of what is before you, back and forth, until completion. All you need to do is get a piece of paper, a mirror, and a pen or pencil and draw yourself. If you're inexperienced at drawing, read about Leonardo da Vinci's favorite drawing exercises for guidance.
#9. Spend At Least 15 Minutes Writing About A Traumatic Life Event (Recruit)
British psychologist Richard Wiseman in his book 59 Seconds: Think a Little, Change a Lot(reviewed here), shows that one of the best ways for improving one's happiness and emotional immune system is journalling. The reason? Journalling allows one to turn chaotic, muddled thoughts into a coherent narrative, allowing the writer to gain greater perspective over the events. Studies have shown that spending just fifteen minutes writing about a traumatic life event can ease the associated anxiety permanently.
How-to:
Think back over your life. What situation has caused you the most pain and anguish? What situation still makes you uncomfortable when you recreate it in your mind? Write about this event for at least fifteen minutes. Be sure to include as much detail as you can about how your felt and what you sensed. Write it like a piece of fiction, and at the end sum up what you learned from the experience. The journalling app I use is called Day One.
#10. Dance For One-Hour On Your Own (Recruit)
We've all heard of post-traumatic stress disorder, but the opposite of PTSD — peak experiences — are far lesser known. Peak experiences, according to the grandfather of the positive psychology movement Abrham Maslow, consist of:
Rare, exciting, oceanic, deeply moving, exhilarating, elevating experiences that generate an advanced form of perceiving reality, and are even mystic and magical in their effect upon the experimenter.
One of the best ways to experience peak experience is dance.
How-to:
Create a playlist on YouTube or Spotify of your favorite dancing tracks. Make sure the playlist lasts at least one hour. Find an empty room, turn the music up, and dance. Let your body decide how it wants to move. If you're struggling to find good songs, start with Every Teardrop is a Waterfall.
#11. Play 10 Games Of Chess (Recruit)
As well as being an incredibly fun, challenging game, chess teaches many important life skills: sustained attention, creativity, grit, caution, strategic and forward thinking, self-control, patience, empathy, and attention to detail. That said, it's hard to cultivate these skills if one only plays chess a few times a year. Today, you are going to play ten games of chess, and you're going to try and win every game.
How-to:
If you have a chess board, you can play friends or family at home. I suggest you use a chess timer to keep the games from going on for hours. You can use this chess timer web application or download a chess timer app on your phone. Alternatively, you can play online chess: chess.com, playchess.com, and chesscube.com are all great sites. Every game, try and take away one big lesson, and use that lesson in the next.
In our Zen Book review we described Tao Te Ching as follows:
The Tao Te Ching, the major text of Taoism, is full of riddle-esque gems like this one that suggest a worldview completely at odds with certain Western values—i.e. acting based on self-interest, needing to prove that one has the "correct" answer, always desiring more material possessions, etc.

The book is a lovely, poetic articulation of the Taoist way of simplicity, non-attachment, humility, gratitude, and flowing intuitively with The Way of Things.
Another great thing about the book: it's only eighty-six pages. You can easily read it in an afternoon.
How-to:
Set aside a few hours, make yourself a nice drink, take a deep breath, and read Lao Tzu's masterwork. I would encourage you read it a bit more slowly than your typical book so each insight has a few extra seconds to soak in. This translation is supposedly "meticulously researched" and readable.
#13. Give A One-Hour Lecture To A Wall (Veteran)
From a young age we learn to pay attention to the faces around us to see how well we're doing in the group. If we start debating abortion at someone's wedding, the social feedback we receive let's us know that we should shut up. The problem is when this social feedback loop stifles and oppresses us. We might develop shyness and hold back from saying the thoughts that arise in our mind for fear of being judged. We may also turn into reaction-seekers, always looking to others a metric for how cool or funny we are. Giving a lecture to a wall for over an hour is great training for letting go of reaction seeking developing confidence in your free association speaking abilities.
How-to:
Find a quiet room where you'll be undisturbed for an hour and decide on a topic you feel knowledgable about. Set a timer for one hour and start lecturing the wall as if it were an audience. As you talk, imagine all different kinds of expressions in the audience: some people are bored, some are excitedly hanging onto every word you spout. It doesn't matter; you don't stop talking. The topic and speaking style can change as many times as you like throughout your lecture.
#14. Don't Eat Anything For 24 Hours (Veteran)
Food is not just a source of nutrition, but also a source of entertainment. Have you ever sought out food because you were simply bored? When was the last time you were truly hungry — so hungry that even a slice of bread resembled a michelin-star meal? Going 24 hours without eating is a very useful challenge for three reasons:
You'll improve your relationship with food and learn the difference between hunger and boredom.
You'll have more time to be productive. The time you would have spent eating you can now spend on other tasks.
You'll develop a deeper sense of empathy for people who are genuinely starving in the world.
How-to:
The day before you do a fast, make sure to eat plenty. Make a note what time your last meal was eaten and don't eat anything again until that time the next day. You can drink anything providing there are no calories. That means you can drink unlimited water, diet soda, and black coffee. That's it. If you'd like to learn more about the science of single-day fasting, check out Brad Pilon's classic book Eat Stop Eat.
#15. Record An In-depth Interview With An Elderly Member Of Your Family (Veteran)
Elderly people often say they feel "invisible." Of course, elderly people were once young and going through the same ups and downs of life as you. Because we don't relate and compare ourselves to them (unless we're elderly too), we can on some level start to view them as living furniture: we treat them with basic respect, but at the same time we're not that intersted in what they have to say. This challenge is designed to confront the ageism embedded in our society, while also givng you a great moment in time with a family member.
How-to:
You can use your mobile phone (audio or camera) to do the recording. Ask a family member for an hour of their time, and explain how you want to interview them to learn more about their life. Write a list of questions you want to ask, and listen to Tim Ferriss' inteview with master interviewer Cal Fussman for some broader ideas on interview techniques.
#16. Eat Vegan (Veteran)
Veganism is a very intersting topic from a psychological perspective. Meateaters, in order to justify their behaviour, come up with reasonable-sounding rationalizations as to why veganism is not a worthwhile endevour. Vegans on the other hand, tend to have invested much time and energy into learning about and living the vegan lifestyle and consequently allow veganism to meld into their identity, neither of which is condusive to a healthy, fulfilling relationship to food and fellow people. I'm not a vegan, but I definitely see the value in veganism and the elimination of factory farming. One of the reasons I'm not a vegan, however, is because emotionally I can't imagine vegan food tasting very nice. I know intellectually this isn't correct, but the feeling helps me rationalize in the moment. That is the purpose of this challenge: to show yourself that vegan food can be delicious.
How-to:
Buy the ingredients for a vegan breakfast, lunch, and dinner and make the meals. If you're already vegan, cook vegan meals for someone else. Here is a good list of vegan recipes.
#17. Change Your Profile Pic To An Unflattering Image of Yourself (Veteran)
Two facts about insecurites:
1) Secure people don't care about other people's insecruties.
2) Insecure people do care about other people's insecurites.
Perception, to some extent, is habit based. If we get good at always looking at ourselves with an insecure, critical eye, we'll be naturally good at doing the same with other people. Furthermore, it's quite natural to assume other people think and feel the same as you, so the more insecure you become, the more you assume others are judging you. This challenge is to let go of your insecurites and the idea that the majority of the world consist of insecure, judging people. In fact, only a small percentage of people are so insecure that they are always going around picking faults in others as a way to puff up their own self-image.
How-to:
Either do this challenge or don't — no half-measures. You are not allowed to choose a photo of yourself that kinda doesn't look good, but also kinda looks cute. You must choose a picture that you would probably untag yourself in if it showed up in your Facebook notifications. Choose a photo that highlights what you're most insecure about and leave it up as your profile for twenty-four hours.
#18. Don't Speak For An Entire Day (Veteran)
Here's a crazy thought: imagine if everyone who embarked on the journey of self-development and spirituality had to take a vow of silence. No longer could they tell others how great they are, how much they've "figured out procrastination," how they have overcome their fears, or how they're really egoless and compassionate. They would have to lead by example, by action. In fact, imagine if the entire world stopped being able to communicate with spoken or written language. Would this result in a more-peaceful world, or a more chaotic one? After doing this challenge you'll have a much deeper appriciation of the power of silence and perhaps the limitations of words.
How-to:
Tell people close to you about this challenge before hand. Make sure you don't have anything very important to do on this day which would require verbal communication. You are allowed to write stuff down, but try to keep it to a minimum. Be mindful of the silence, and focus on doing things for the benefit of others.
#19. Sleep Like A Dog (Legend)
The stoics generally lumped reality into two categories: things you can control and things you can't control. They believed spending time worrying and complaining and resisting things which you can't control was not only a waste of time, but also a huge obstacle in the way of happiness. Learning to accept the parts of life that are not within our control is not easy. This is why the stoics actually practiced enduring hardship so that they would be mentally equipped to deal with tradgedy and loss. Seneca, one of the most famous Stoics, went so far as sleeping like a dog, on the hard, cold, floor once or twice a month. This trained him to become comfortable with uncomfortableness in the event that his wealth and fame be taken by Fortune.
How-to:
Leave your bedroom, and sleep on the floor in a different room, preferably in a room you've never slept in before. You can take a pillow with you, but nothing else. Don't use a blanket. If you're cold just wear extra layers. Meditate on the idea of sleeping like a dog. Imagine as you lie there that you have lost everything material — all luxury — but you still have the power to interpret and perceive your situation as you wish.
#20. Ask 5 Strangers For Change On The Street (Legend)
How many times have you been asked for change in your lifetime? How did it make you feel? Now it's time to swap roles and experience what it feels like to be the one asking. The purpose of this challenge is to give you a new perspective on the rich vs. poor social dynamic, in particular the feeling of being dehumanized.
How-to:
Go to a bustling market or high street. Approach five people and ask for change. Make sure that you're polite and positive at all times. Give any change you get to to homeless people.
#21. Get A Cup Of Coffee For Free (Legend)
How charasmatic and persuasive are you? Now it's time to put your money where you mouth is. Giving out a small, free black coffee is not a huge deal for large coffee chains, especially in exchange for a loyal customer. This challenge will make you uncomfortable, it will make you play outside societal rules, and it will teach you a great deal about psychology.
How-to:
Go to a coffee shop and ask for a free cup of coffee. The response will invariably be, "Free? Why?" Now you have to give a damn good reason. Make it fun, and keep in mind the idea of state transfer. Your emotions are contagious: assume that it's normal to ask for free coffee for higher chance at success. If you don't actually end up getting a free cup of coffee but you still tried, you've passed the challenge.
#22. Walk Up To Strangers On The Street And Ask Them Deep Questions About The Nature Of Life (Legend)
The philosopher Socrates was infamous throughout Ancient Athens for walking up to people in the market and asking them deep questions about the meaning of life. He would ask questions such as:
What is justice?
How does one lead a fulfilling life?
Why are you living in the way you do?
When he did this he found inadequacies between the lives people were living and their reasons for living those kinds of lives. He believed that by using reason and logic, we could gain greater insight and more control over our lives. To learn more about Socrates, watch this 25-minute documentary from author Alain de Botton.
How-to:
Go to a busy market, walk up to people and ask them very deep questions. Make sure to be very friendly and positive. You can even tell them that you're doing a challenge. Start with this example:
Hello, I'm doing an experiement where I ask people on the street a deep question about existence. Could I just ask you a quick question?
#23. Spend A Day Atoning For Your Mistakes Over The Last Year (Legend)
Alain de Botton in his book Religion for Atheists argues that the most unintersting question you can ask about religion is whether or not it's true. Religions often contain bad ideas and good ideas, and discarding the good ideas just because there are a few bad ideas is culturally immature. There are many aspects of many religions which can help us live more wisely. One example De Botton pulls from Judaism is called The Day of Atonement:
Jews must set aside their usual domestic and commercial activities and mentally review their actions over the preceding year, identifying all those whom they have hurt or behaved unjustly towards. They must then seek out those whom they have frustrated, angered, discarded casually or otherwise betrayed and offer them their fullest contrition…Jews are advised to contact their colleagues, sit down with their parents and children and send letters to acquaintances, lovers and ex-friends overseas, and to catalogue their relevant moments of sin. In turn, those to whom they apologize are urged to recognize the sincerity and effort which the offender has invested in asking for their forgiveness. Rather than let annoyance and bitterness towards their petitioner well up in them once more, they must be ready to draw a line under past incidents, aware that their own lives have surely also not been free of fault."
How-to:
Think back over the preceeding year. Make a list of all the names of people you have slighted, offended, or agued with. Send each of these people a message, either offering apology, or sincerly wishing them well. Make sure to include your own name on this list too.
#24. Walk 10 Miles (Legend)
In the book Daily Rituals: How Artists Work, the two most recurring habits of the great artist's featured are coffee drinking and taking walks. The philosopher Nietzsche is known for going on eight-hour walks to write his books. Further more, human beings evolved to walk roughly twelve miles per day — the average American walks four miles per day. This challenge is designed to raise the ceiling of what you think is an acceptable amount to walk each day, while also boosting your creativity.
How-to:
Most smartphones have built in pedometers, which allow you to track your steps. Ten miles is roughly 20,000 steps, so you can aim to hit 20,000 steps in a single day, however you like. Alternatively you can five miles in one direction and five miles back. Take a notebook with you and record the ideas you have.
#25. Start A Fire From Scratch (Demi-God)
Fire has been essential to human survival and flourishing. When humans learned how to harness the power of the flame it must have felt like gaining a new superpower. But how many of us can actually start a fire? That changes today. Time to take back control of the elements.
How-to:
There are three rules for this challenge: no matches, no fire starters, and no lighters. Other than that you have total creative freedom. If you want, you can go old school and create a friction fire, new school and create a fire with a lemon, or if you live somewhere hot, you can start a fire just with a few pieces of paper and a water bottle.
#26. Do A Kick-Flip On A Skateboard (Demi-God)
This may sound like a crazy challenge, especially for those reading who have never skareboarded before, but don't worry. This challenge is possible. YouTuber Mike Boyd learned how to kick-flip in five hours and fourty-seven minutes. Watch his progress here:
The point of this challenge is not to make you a pro skateboarder, but rather to show you that the learning limitations we put on ourselves can often be broken. Roger Bannister was the first person to run a mile in less than four minutes. Within a year after his feat, over a hundred runners had done the same. That's the power of belief.
How-to:
First learn how to do an ollie (basic skateboard jump). When you have that down, start learning how to do a kickflip. Make sure to wear a helmet and joint pads for safety. And don't concern yourself with perfect. A really, really bad kick-flip is still a huge win. It takes many people years.
#27. Make Yourself Blind For A Day (Demi-God)
People who have lost their sight often attest that their other senses have gotten sharper. Vision takes up lots of cognitive real estate. Without it, we can dedicate more focus to the remaining senses. Blindfolded fighting has been a staple of martial arts training because it forces the would-be ninja to rely more on his or her hearing and touch.
How-to:
Get a blindfold or sleeping mask (I use this one), and wear it as much as you safely can throughout the day. At times you will need to take it off, such as when you cook your food. But when it comes to eating your food, put it back on. As you wear your blindfold, pay extreme attention to your other senses. If you can wear the blindfold for more 70% of your day, that's a success.
#28. Meditate For 6 Hours (Demi-God)
You don't need to travel to far-away lands and pay lots of money
to experience a meditation retreat. You can do one from the comfort of your home. Sam Harris, author of Waking Up, said that he meditated for an hour each day for over a year but didn't really feel as though he understood meditation until he went on his first retreat.
How-to:
Get your hands on a two-hour sitting guided meditation, a thirty-minute guided walking meditation track, and some mindfulness/mediation lecutures. Aim to do six hours of formal meditation practice: four hours of seated meditation and two hours of walking meditation. When you're doing other things such as eating, practice mindfulness or listen to mindfulness lecutres.
#29. Video Record Yourself For Half A Day (Demi-God)
If we don't see ourselves clearly, it's almost impossible to improve ourselves. The human mind is extremely good at creating blindspots infront of truths we're too afraid to confront, and creating intricate rationalizations to explain why we should remain the same. By video recording youself for half a day and watching it back the second half, you will see yourself much closer to how you see others, which will allow you to give yourself some honest, and possibly painful, feedback.
How-to:
Ask a friend to film you for half a day. Offer to do something in return for them since this would require time on their behalf. Ask them to keep the camera rolling, especially during your interactions with them or others. Later on, when you watch it back, practice compassion towards yourself, but also note everytime you feel embarrasment or digust and think about where that behavior is coming from.
#30. Write Your 10 Commandments As If You Were A God (Demi-God)
If you suddenly woke up as a God, with the whole Earth looking to you for guidance, what would you say? What rules would you create? What values would you instill? What behaviours would you try and help people avoid? What ten, everlasting commandments would you give to the world?
How-to:
Sit down with a pen and paper (slab of stone and chisel if you prefer), and write down ten life maxims that if everyone followed would end up creating the kind of world in which you'd like to co-exist. Try and use as few words as possible without sacrificing your message.
#31. BONUS: Live Your Values
After writing out your 10 commandments, now comes the real challenge: start living by them, and lead by example.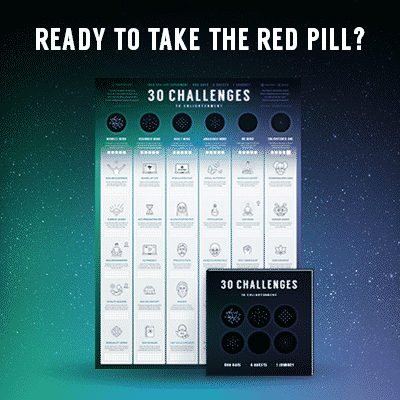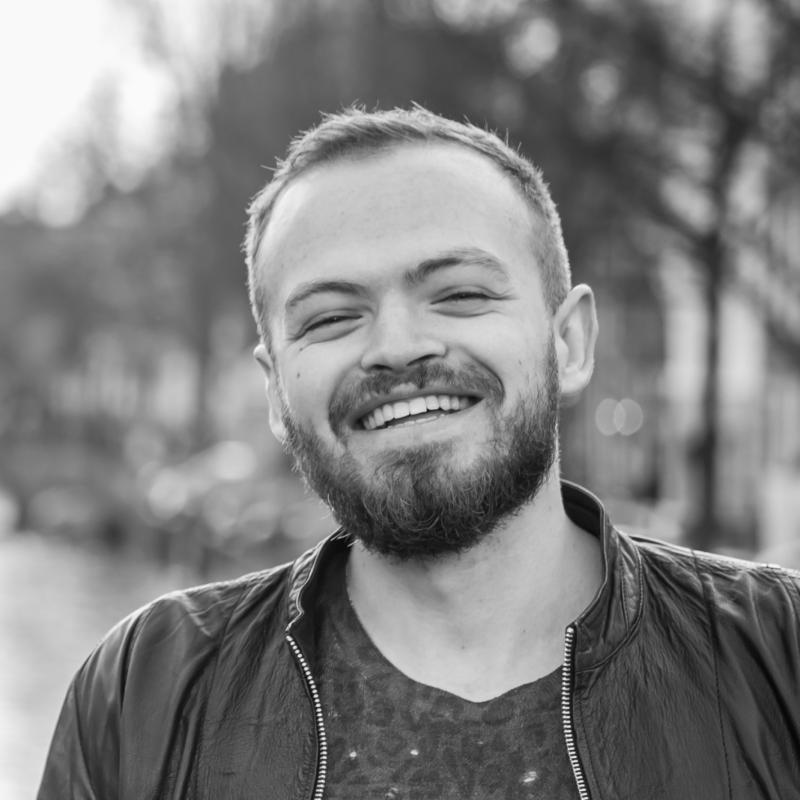 Jon Brooks is a Stoicism teacher and, crucially, practitioner. His Stoic meditations have accumulated thousands of listens, and he has created his own Stoic training program for modern-day Stoics.