Eric Brown • • 6 min read
Rediscovering the Ancient Himalayan Plant for Radical Cognitive Enhancement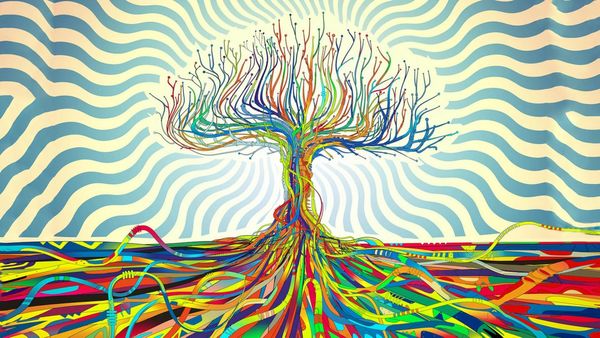 Our culture has a growing acceptance of plant medicines that create profound psychedelic experiences and realizations.
But beyond these more dramatic experiences, there is our general experience: our general mood, our general intellectual ability, and our general empathy.
What substances exist to enhance these things—substances which are legal, subtle enough to be great for career performance and daily goals, yet safe enough for daily use?
There is a plant extract virtually unknown to the Western world that avoids legal issues, avoids Big Pharma, and has been used for thousands of years in Ayurvedic medicine. It is traditionally used in Himalayan culture to create long-lasting flow states and enhance focus and empathy for elevated presence in the here and now. In fact, it can create such powerful mental benefits that it's locally known in northern India as "the intellect tree".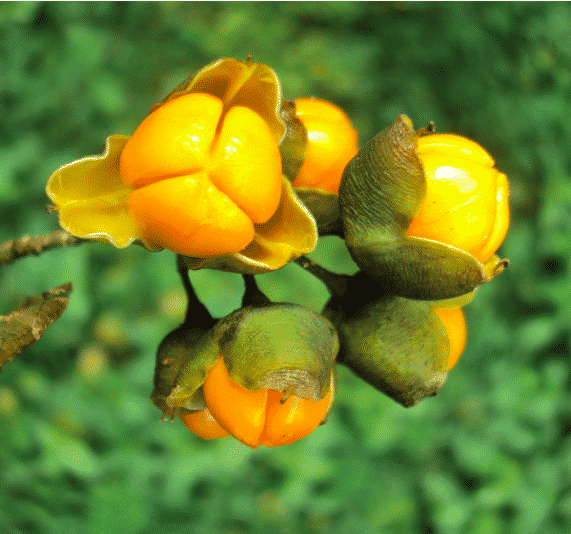 The plant's scientific name is celastrus paniculatus, which grows in the remote Himalayan highlands. And a cutting-edge neuroscience organization has just brought the power of its fleshy yellow seed extract to the mainstream for the first time.
The Science Behind The Intellect Tree
While celastrus paniculatus has flown below the radar of mind enhancement culture, it has not flown below the radar of scientific research. And the results have been compelling. Studies have indicated the use of celastrus paniculatus has nootropic (1–6), anxiolytic (3,7,8), neuroprotective (6,9–11), and antioxidant properties (10,11,12,13,14). Celastrus paniculatus seems to act on multiple neurotransmitter systems and affects multiple mechanisms of cellular protection.
The Organization Who Is Bringing The Intellect Tree To The Mainstream
Brain fog, disorganization, mood irritability, procrastination, and general mental exhaustion.
These things define the experience of so many of us in the modern world, and it is easy to see why. Our rushed schedules create a poor diet, and we've surrendered the air quality of the wilderness for the air toxins of cities and towns. Many recent studies have shown a devastating cognitive decline that results from the modern lifestyle over time.
Synthetic Big Pharma medications such as Modafinil, Adderall, and Ritalin may put a band-aid on some symptoms of brain fog and mental exhaustion for a temporary fix, but they are not without potentially dangerous side effects and weren't designed to address complex brain nutrition and detoxification.
That's why it's important to know your "nootropics"—a word to describe substances with beneficial potential for intellect and emotion.
And just as crucial is knowing what makes for a great mind-enhancement formulation. The market is full of poorly formulated products, often consisting of little more than a few hundred mg's of caffeine and a few low-quality filler vitamins.
On the other end of the spectrum, there is the groundbreaking science occurring at Neurohacker Collective.
This organization's founding team reads like a who's who of allies in the expansion of human consciousness. Their CEO James Schmachtenberger has been a political advocate of cannabis law reform in California for years. His brother Daniel Schmachtenberger (who appeared on the HighExistence podcast) is an increasingly renowned visionary in the field of complex systems science, working on issues as large as civilization architecture with the Santa Fe Institute and the U.N. His work at such institutes is where he encountered Neurohacker's 3rd founder, Jordan Greenhall, who after graduating Harvard Law, switched career paths to launching revolutionary startups, including DivX, the video streaming software giant of the 2000's responsible for accelerating video streaming to the masses. Greenhall is another visionary thinker on the subject of leveling up human civilization to avoid self-termination.
Neurohacker Collective is pioneering legal mental enhancement with natural ingredients expertly formulated to work together to create astounding results. Everyone from Stanford neuroscientists like Dr. Andrew Huberman and to Emmy-nominated science TV host Jason Silva have endorsed their efforts to scour the globe for lost secrets of natural mind enhancement, and they have brought the seed extract power of the Intellect Tree to a cognitive supplement called Qualia Mind.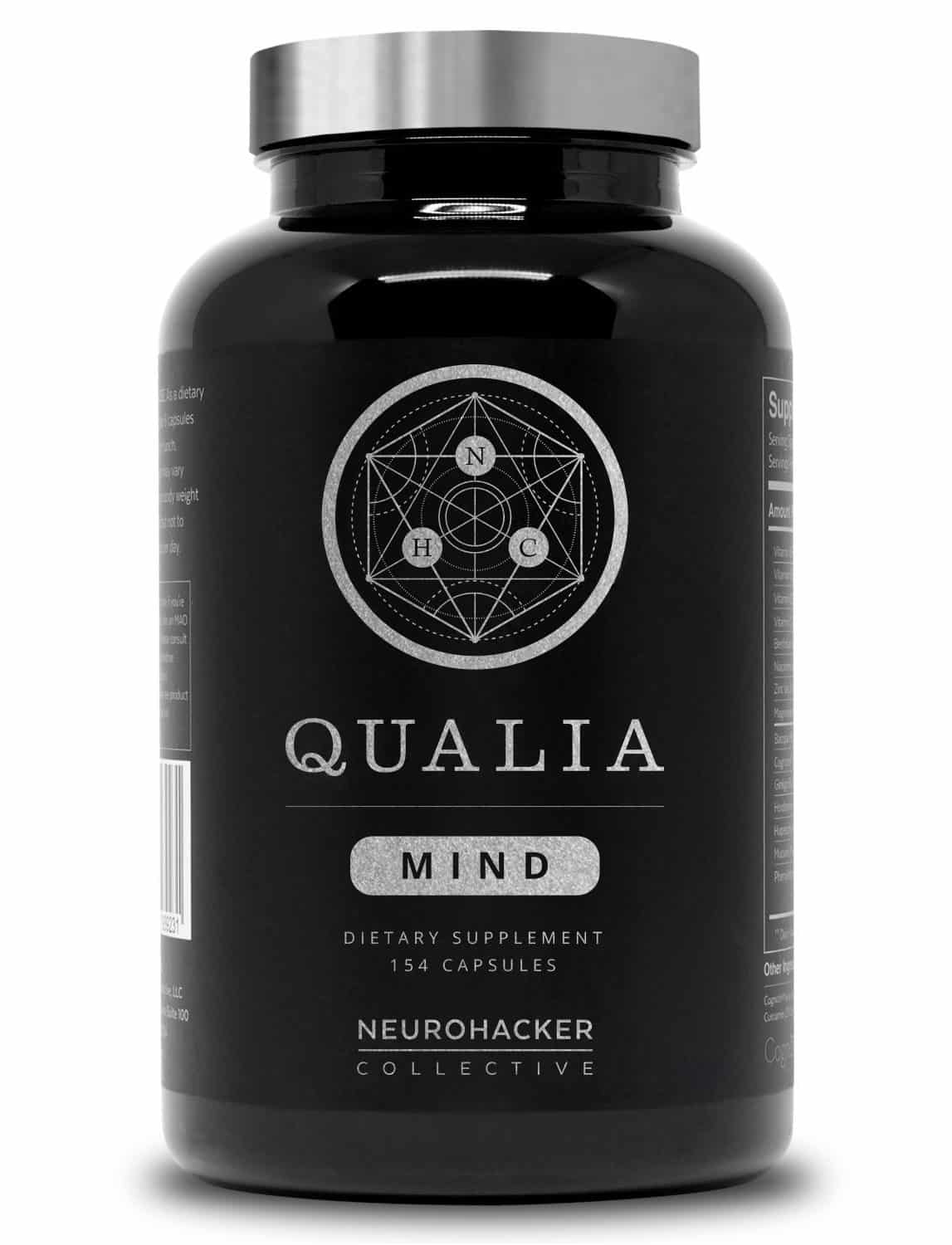 Comprehensive Enhancement Requires A Comprehensive Approach
Taking seed extract from the Intellect Tree by itself will only get you so far. To design a product with powerfully noticeable effects required detailed formulation knowledge.
Some substances help others cross the blood-brain barrier.
Some increase blood flow (which can decline sharply with age).
Others increase the bioavailability of key nutrients.
Simply put, it takes a carefully crafted group of ingredients, taken together, to create a powerful mental enhancement formula: rhodiola root, theobromine, artichoke extract, ginko biloba leaf extract, and 23 others, all carefully sourced, and routinely tested for quality assurance.
A recent pilot study on Qualia Mind indicated users who took the product for just 5 days experienced significant gains in 6 different cognitive assessments: from memory, to concentration, to verbal fluency. The compelling study can be found on the Neurohacker Collective's website which will be linked at the bottom of this article.
Neurohacker Collective's Offer To The High Existence Community
Neurohacker Collective wants the High Existence community to experience their mind enhancement formulas with no risk. In fact, they even want people to objectively test the difference their products make regarding mind enhancement.
To experience Qualia Mind, or their more affordable alternative product Qualia Focus, click on the link right here and enter discount code EXISTENCE get an additional 15% off your first purchase. Their products come with a 100% money back guarantee, and a cancel-anytime subscription option, so there's nothing to lose, and powerful a daily mental enhancement tool to gain. In fact, they want you to know how powerful Qualia is. To prove this, they give all purchasers the opportunity to take a cognitive assessment test before and after 5 days of use, for free. And they use Cambridge Brain Science testing, one of the most academically respected mental assessment platforms in the world.
Order Qualia Mind or Qualia Focus with a full money back guarantee by following this link and use the code EXISTENCE at checkout for an extra 15% off. Note the citations below if you wish to delve into the research supporting the powers of the Intellect Tree. It's a first of its kind product and the West's introduction to an extraordinary plant. And make sure to check out their pilot study result on their website for further information on the extraordinary results of taking Qualia Mind.
Note: HighExistence is an affiliate of Qualia, so if you follow our link and purchase some, we will receive a commission. Several HighExistence team members use Qualia and have been deeply impressed by its ability to enhance focus, clarity, mood, presence, verbal acuity, and mental sharpness. We're healthily skeptical of supplements and would not endorse this product if we had not tested it ourselves. We consider multiple people on the Neurohacker team to be visionary geniuses (see our articles about Daniel Schmachtenberger and Jordan Greenhall), and we believe in the work they're doing to upgrade humanity's collective capacity. Click here to experience Qualia Mind and see for yourself what is possible. Don't forget to use the code EXISTENCE to get 15% off. We recommend starting with ~1/3 the normal dose to find your optimal dosage.
---
Nalini K, Karanth KS, Rao A, et al. Effects of Celastrus paniculatus on passive avoidance performance and biogenic amine turnover in albino rats. J Ethnopharmacol 1995; 47: 101–8.
Bhanumathy M, Harish MS, Shivaprasad HN, et al. Nootropic activity of Celastrus paniculatus seed. Pharm Biol 2010; 48: 324–7.
Bhagya V, Christofer T, Shankaranarayana Rao BS. Neuroprotective effect of Celastrus paniculatus on chronic stress-induced cognitive impairment. Indian J Pharmacol; 48: 687–693.
Gattu M, Boss KL, Terry A V, et al. Reversal of scopolamine-induced deficits in navigational memory performance by the seed oil of Celastrus paniculatus. Pharmacol Biochem Behav 1997; 57: 793–9.
Raut SB, Parekar RR, Jadhav KS, et al. Effect of Jyotiṣmatī seed oil on spatial and fear memory using scopolamine induced amnesia in mice. Anc Sci Life; 34: 130–3.
Chakrabarty M, Bhat P, Kumari S, et al. Cortico-hippocampal salvage in chronic aluminium induced neurodegeneration by Celastrus paniculatus seed oil: Neurobehavioural, biochemical, histological study. J Pharmacol Pharmacother 2012; 3: 161–71.
Rajkumar R, Kumar EP, Sudha S, et al. Evaluation of anxiolytic potential of Celastrus oil in rat models of behaviour. Fitoterapia 2007; 78: 120–4.
Valecha R, Dhingra D. Behavioral and Biochemical Evidences for Antidepressant-Like Activity of Celastrus Paniculatus Seed Oil in Mice. Basic Clin Neurosci 2016; 7: 49–56.
Malik J, Karan M, Dogra R. Ameliorating effect of Celastrus paniculatus standardized extract and its fractions on 3-nitropropionic acid induced neuronal damage in rats: possible antioxidant mechanism. Pharm Biol 2017; 55: 980–990.
Godkar PB, Gordon RK, Ravindran A, et al. Celastrus paniculatus seed water soluble extracts protect against glutamate toxicity in neuronal cultures from rat forebrain. J Ethnopharmacol 2004; 93: 213–9.
Godkar P, Gordon RK, Ravindran A, et al. Celastrus paniculatus seed water soluble extracts protect cultured rat forebrain neuronal cells from hydrogen peroxide-induced oxidative injury. Fitoterapia 2003; 74: 658–69.
Kumar MH V, Gupta YK. Antioxidant property of Celastrus paniculatus willd.: a possible mechanism in enhancing cognition. Phytomedicine 2002; 9: 302–11.
Palle S, Kanakalatha A, Kavitha CN. Gastroprotective and Antiulcer Effects of Celastrus paniculatus Seed Oil Against Several Gastric Ulcer Models in Rats. J Diet Suppl 2017; 1–13.
Russo A, Izzo AA, Cardile V, et al. Indian medicinal plants as antiradicals and DNA cleavage protectors. Phytomedicine 2001; 8: 125–32.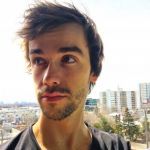 I'm a creator, artist, writer, and experience designer. I help people become themselves.