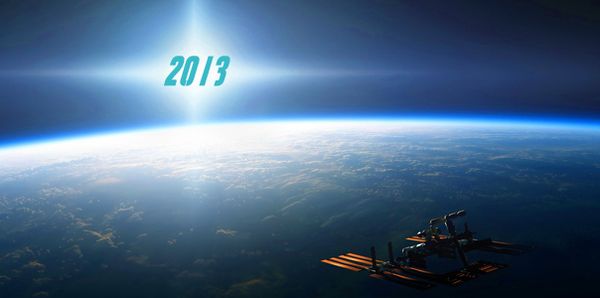 While your feeds and inboxes are being flooded with articles about new years resolutions, take a quick moment to reflect on 2012.
Can you remember where you were in life at this time last year?
What has changed since then? How have you changed?
Chances are your world has shifted in ways that you never even considered when planning for 2012 a year ago. Perhaps those changes turned out to be even more fantastic than you could have imagined.
In that light, consider this rapturous truth when planning out your new year:
"We must let go of the life we had planned so as to have the life that is waiting for us."

Joseph Campbell
I doubt the great Mr. Campbell would recommend dropping all of your resolutions and plans in favor of waiting. He would, however, encourage you to cultivate a sense of openness to what unfolds this year.
If something comes up that at first appears to be an obstacle, give it some time to transpire! If a caterpillar judged his metamorphosis by the first step – being locked up in a cocoon – he would never experience flight.
Embrace the mystery this year! Every happenstance occurrence could turn into the reason why 2013 is going to be a magical year for you.
Here's to you emerging from 2013 with wings :)