Jordan Bates • • 6 min read
11 Profound Quotes on the Human Condition to Kindle the Fires of Your Consciousness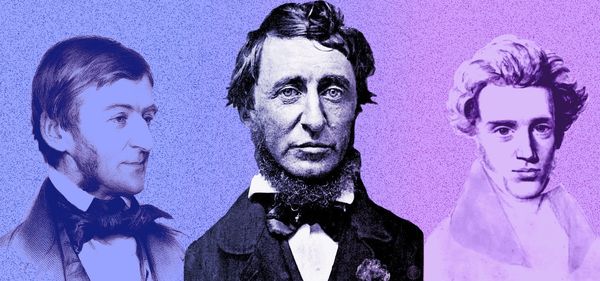 I consider myself a collector of quotations.
For years I've wandered the vast forests of literature, searching for those rare passages that strike me as miraculous.
And I've had the good fortune to amass quite a collection over the years. I won't show it to you all at once, though. That wouldn't be any fun!
I'll give you a beautiful sampler platter, however. Here are 11 of the most perspective-broadening passages of literature I've ever had the joy to discover. Relish them.
11 Profound Quotes to Kindle the Fires of Your Mind
"How did I get into the world? Why was I not asked about it and why was I not informed of the rules and regulations but just thrust into the ranks as if I had been bought by a peddling shanghaier of human beings? How did I get involved in this big enterprise called actuality? Why should I be involved? Isn't it a matter of choice? And if I am compelled to be involved, where is the manager—I have something to say about this. Is there no manager? To whom shall I make my complaint?"
― Søren Kierkegaard, 1813–1855
"Once upon a time, I, Chuang Tzu, dreamt I was a butterfly, fluttering hither and thither, to all intents and purposes a butterfly. I was conscious only of my happiness as a butterfly, unaware that I was Chou. Soon I awaked, and there I was, veritably myself again. Now I do not know whether I was then a man dreaming I was a butterfly, or whether I am now a butterfly, dreaming I am a man."
— Chuang Tzu, 370BC–287BC, Zhuangzi
"Talk of mysteries! — Think of our life in nature, — daily to be shown matter, to come in contact with it, — rocks, trees, wind on our cheeks! The solid earth! the actual world! the common sense! Contact! Contact! Who are we?where are we?"
— Henry David Thoreau, 1817–1862
"Because here's something else that's weird but true: in the day-to day trenches of adult life, there is actually no such thing as atheism. There is no such thing as not worshipping. Everybody worships. The only choice we get is what to worship. And the compelling reason for maybe choosing some sort of god or spiritual-type thing to worship—be it JC or Allah, be it YHWH or the Wiccan Mother Goddess, or the Four Noble Truths, or some inviolable set of ethical principles—is that pretty much anything else you worship will eat you alive. If you worship money and things, if they are where you tap real meaning in life, then you will never have enough, never feel you have enough. It's the truth. Worship your body and beauty and sexual allure and you will always feel ugly. And when time and age start showing, you will die a million deaths before they finally grieve you. On one level, we all know this stuff already. It's been codified as myths, proverbs, clichés, epigrams, parables; the skeleton of every great story. The whole trick is keeping the truth up front in daily consciousness."
― David Foster Wallace, 1962–2008, This is Water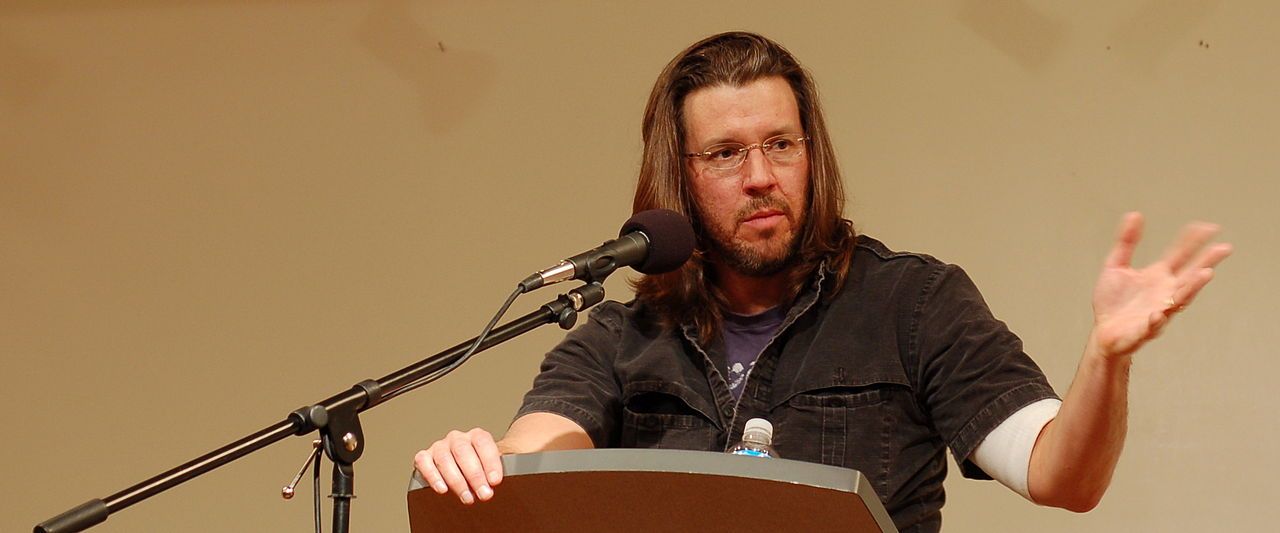 "If the stars should appear one night in a thousand years, how would men believe and adore, and preserve for many generations the remembrance of the city of God which had been shown! But every night come out these envoys of beauty, and light the universe with their admonishing smile."
— Ralph Waldo Emerson, 1803–1882
Read this: 30 Quotes of Genius to Reupholster Your Perspective
"Everybody has a secret world inside of them. All of the people of the world, I mean everybody. No matter how dull and boring they are on the outside, inside them they've all got unimaginable, magnificent, wonderful, stupid, amazing worlds. Not just one world. Hundreds of them. Thousands maybe."
— Neil Gaiman, 1960–present, The Sandman
"Therefore, dear Sir, love your solitude and try to sing out with the pain it causes you. For those who are near you are far away… and this shows that the space around you is beginning to grow vast…. be happy about your growth, in which of course you can't take anyone with you, and be gentle with those who stay behind; be confident and calm in front of them and don't torment them with your doubts and don't frighten them with your faith or joy, which they wouldn't be able to comprehend. Seek out some simple and true feeling of what you have in common with them, which doesn't necessarily have to alter when you yourself change again and again; when you see them, love life in a form that is not your own and be indulgent toward those who are growing old, who are afraid of the aloneness that you trust…. and don't expect any understanding; but believe in a love that is being stored up for you like an inheritance, and have faith that in this love there is a strength and a blessing so large that you can travel as far as you wish without having to step outside it."
"I met a traveller from an antique land
Who said: Two vast and trunkless legs of stone
Stand in the desert. Near them, on the sand,
Half sunk, a shattered visage lies, whose frown,
And wrinkled lip, and sneer of cold command,
Tell that its sculptor well those passions read
Which yet survive, stamped on these lifeless things,
The hand that mocked them and the heart that fed:
And on the pedestal these words appear:
'My name is Ozymandias, king of kings:
Look on my works, ye Mighty, and despair!'
Nothing beside remains. Round the decay
Of that colossal wreck, boundless and bare
The lone and level sands stretch far away."
— Percy Shelley, 1792–1822
"We don't know what's going on here. If these tremendous events are random combinations of matter run amok, the yield of millions of monkeys at millions of typewriters, then what is it in us, hammered out of those same typewriters, that they ignite? We don't know. Our life is a faint tracing on the surface of the mystery, like the idle, curved tunnels of leaf miners on the face of a leaf. We must somehow take a wider view, look at the whole landscape, really see it, and describe what's going on here. Then we can at least wail the right question into the swaddling band of darkness, or, if it comes to that, choir the proper praise.
At the time of Lewis and Clark, setting the prairies on fire was a well-known signal that meant, 'Come down to the water.' It was an extravagant gesture, but we can't do less. If the landscape reveals one certainty, it is that the extravagant gesture is the very stuff of creation. After the one extravagant gesture of creation in the first place, the universe has continued to deal exclusively in extravagances, flinging intricacies and colossi down aeons of emptiness, heaping profusions on profligacies with ever-fresh vigor. The whole show has been on fire from the word go. I come down to the water to cool my eyes. But everywhere I look I see fire; that which isn't flint is tinder, and the whole world sparks and flames."
"Every fact of science was once damned. Every invention was considered impossible. Every discovery was a nervous shock to some orthodoxy. Every artistic innovation was denounced as fraud and folly. The entire web of culture and 'progress,' everything on earth that is man-made and not given to us by nature, is the concrete manifestation of some man's refusal to bow to Authority. We would own no more, know no more, and be no more than the first apelike hominids if it were not for the rebellious, the recalcitrant, and the intransigent. As Oscar Wilde truly said, 'Disobedience was man's Original Virtue.'"
— Robert Anton Wilson, 1932–2007
"What, if some day or night a demon were to steal after you into your loneliest loneliness and say to you: 'This life as you now live it and have lived it, you will have to live once more and innumerable times more' … Would you not throw yourself down and gnash your teeth and curse the demon who spoke thus? Or have you once experienced a tremendous moment when you would have answered him: 'You are a god and never have I heard anything more divine.'"
— Friedrich Nietzsche, 1844–1900, The Gay Science
---
If you value wisdom, education, and the general broadening of your horizons, you may be interested in our new course, 30 Challenges to Enlightenment.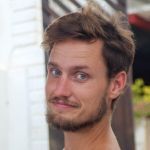 Jordan Bates is a lover of God, father, leadership coach, heart healer, writer, artist, and long-time co-creator of HighExistence. — www.jordanbates.life