Martijn Schirp • • 1 min read
TEDs Controversy – 3 Threatening Talks They Tried to Censor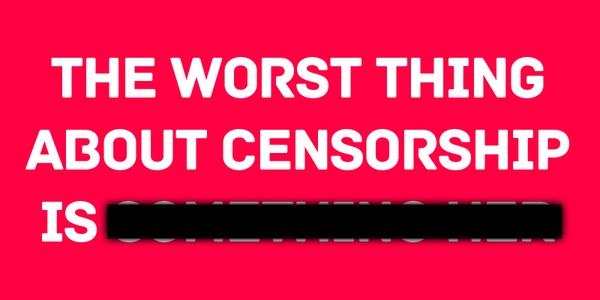 Nobody can ignore TED, a powerhouse of fast, mind-blowing and paradigm breaking talks that last around 20 minutes. Experts in diverse fields such as anthropology, entrepreneurship, cosmology or brain science deliver a presentation all under the motto of 'Ideas Worth Sharing'. But as TED has grown over the years and the TEDx events have spread to all the outskirts of our globe it seems it has shifted its focus from controversial ideas to the goal of preserving its own brand. Is it trying to defend science or is it trying to defend the ones who use science as a political tool?
Rich People Don't Create Jobs
Around a year ago TED banned Nick Hanauer's talk named 'Rich People Don't Create Jobs'. The talk was deemed too 'political' and was never put online. However, after word got out, a large number of people signed a petition and demanded the rights to view it. TED reluctantly published Nick's talk which you are able to view right here:
The Science of Delusion
In this fascinating talk Rupert Sheldrake in 'The Science of Delusion' questions current scientific dogmas and challenges us to reconsider them. According to TED, talks like Sheldrakes 'strays well beyond the realms of reasonable science. Yet, ironically, this philosophical talk is exactly about such opinions of what science is and is not. Watch the controversial talk here:
The War on Consciousness
The third censored talk is by Graham Hancock and called 'The War on Consciousness'. Graham talks about the end of his 24 year Cannabis addiction and how another ecodelic drug named Ayahuasca helped to change his consciousness for the better. He argues that we live in a culture that wages war on certain states of mind and promotes others, exactly what TED tried to do.
"If this is how science operates, by silencing those who express opposing views rather than by debating with them, then science is dead and we are in a new era of the Inquisition."

– Graham Hancock
Do you think any of these talks should be CENSORED? Why or why not?