Jordan Bates • • 9 min read
The Tao Te Ching & Taoism: A Chill Book, a Chill Philosophy

The Tao Te Ching
is one old book. Like older-than-Jesus old. Written around the 6th century B.C.E by the poet-philosopher Lao Tzu, the relatively short work is the fundamental text of Taoist philosophy. It's also a stirring and delectable little read, 2600 years later.
Taoist teachings (along with other Oriental philosophy) seem to calm, stimulate, and refresh me, in part, I think, because they bear such a striking contrast to many of the ideas I was exposed to growing up in the Occident (the West)—i.e. the superiority of humankind, the glorification of force & control, the concept of a personal male deity, the desirability of individual accomplishment & recognition, etc.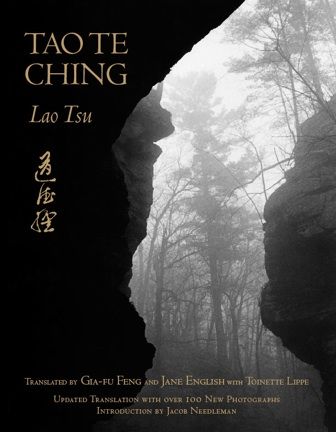 I'll take this opportunity to note that I do not demonize Western thought (I love Nietzsche, for Buddha's sake!) or Western ideals and certainly could never entirely abandon the Western notions that surrounded me and irrevocably affected me. In fact I tend to think that individual expression and liberty are of indomitable importance, and that the individual's heroic and/or artistic quest is a space wherein life's sweetest berries may be sampled.
Still, it seems to me that studying the humble and non-resistant ways of Taoism has provided a healthy and necessary counterweight to my understanding of my identity, my values, and how to approach this jaunt through time and space. By no stretch of the imagination am I a Taoist master, and this is not an attempt to summarize or analyze the entirety of the Tao Te Ching. I intend, rather, to share several passages and reflect on their meaning, in hopes of illuminating a basic picture of how Lao Tzu (or any Taoist) might have seen the world.
So Much Swag It's Beyond Words
The first verse of the Tao Te Ching reads:
"The Tao that can be told is not the eternal Tao.
The name that can be named is not the eternal name.
The nameless is the beginning of heaven and Earth.
The named is the mother of the ten thousand things.
Ever desireless, one can see the mystery.
Ever desiring, one sees the manifestations.
These two spring from the same source but differ in name; this appears as darkness.
Darkness within darkness.
The gate to all mystery."
One of the central ideas of Taoism, as described here, is that when we speak of the Tao, we are never speaking of the Tao. Lao Tzu understood that words are not actual things but mere representation and metaphor. The "eternal Tao" is thus necessarily nameless. Well, what is it, though?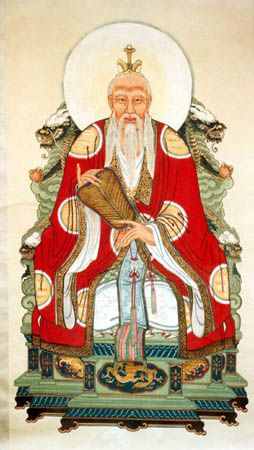 The "named Tao", by contrast, gives rise to the "ten thousand things"—i.e. all of the particular named objects and things of the universe. This can be understood as follows: it is in the naming of the Tao or of anything that we create a world of separate objects. Our brains do this naturally, in conjunction with language, and section off the world (This is a dog. This is a tree. etc.) Taoists recognize that though this may be necessary, it is ultimately misleading, as all things are one in the same process: the flow of the nameless Tao.The nameless Tao is the wellspring from which all of existence flows. It is at once the first cause and the fundamental principle interwoven into the ever-changing river of life. "Tao" literally translates to "way" or "path". The nameless Tao is thus the ineffable way of things, the truest mover and movement, the inscrutable and incontrovertible unfolding of the multiferous Sequoia of being.
The passage also touches on another Taoist precept: that of reaching a place of non-desire. When we cease to want, we are able to perceive the tremendous mystery of the Tao, the sublime "suchness" (to borrow a Zen term) of existence, the surreal and breathtaking fact that there is this great something of which we are a part. When we are filled with desire, on the other hand, we perceive only the manifestations of the mystery, the world of particulars, the labyrinth of the ten thousand things.
That both of these—the mystery and manifestations—"spring from the same source […] darkness […] the gate to all mystery" may to refer to the necessity of nothingness for the existence of somethingness, or darkness for the existence of light. I am unsure on this point, though. "Darkness" seems like a cryptic concept that could mean many things—silence, non-desire, or even suffering.
ADHD HIP VERSION: ALL IS ONE IN THE NAMELESS TAO, THE FUNDAMENTAL OCEAN OF BEING. STOP CHASING HUMAN DESIRE, AND YOU MIGHT PEEP THE SUBLIME MYSTERY.
"Opposites" Aren't Opposed, Dude!
"Under heaven all can see beauty as beauty only because there is ugliness.
All can know good as good only because there is evil.
Therefore having and not having arise together.
Difficult and easy complement each other.
Long and short contrast each other:
High and low rest upon each other;
Voice and sound harmonize each other;
Front and back follow one another.
Therefore the sage goes about doing nothing, teaching no-talking.
The ten thousand things rise and fall without cease,
Creating, yet not possessing.
Working, yet not taking credit.
Work is done, then forgotten.
Therefore it lasts forever."
In the West we tend to think in terms of opposites that are in conflict with one another. "Opposed" derives from the Latin word "oppositus", meaning "set or placed against". Life vs. death, good vs. evil, white vs. black, etc. In Taoism, as is expressed in the first paragraph of the above verse, "opposites" are seen as two sides of the same coin, as aspects of the same thing. These pairs are necessary poles that allow the "game" or "dance" of being to occur. When seen beyond our typically narrow human perspective, they melt into one.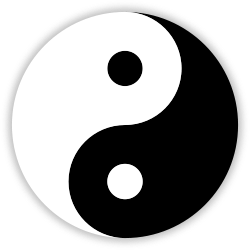 The particulars of the world grow and crumble endlessly in the inevitable flux of time. The sage is in tune with this impermanence, and thus creates, but does not indulge the illusion of possession. She works, but does not flatter herself with ideas of her own rectitude, craftsmanship, or diligence, knowing that her work is simultaneously the result of countless things beyond her. Her work is completed, then released and forgotten, just as the work of the Tao goes unseen and unapplauded. In this way her work is eternal; it honors the way of things.Therefore action and non-action are closely correlated. The sage does nothing, meaning she forces nothing, allowing instead for her actions to arise naturally and spontaneously, like the Tao or an unexpected fart (see 'Wu Wei' for more). She teaches "no-talking" to point to the messages that lurk in places beyond the sounds of language. In silent observation one sees far more than when absorbed in compulsive jabbering.
ADHD HIP VERSION: WHAT WE SEE AS OPPOSITES ARE REALLY TWO SIDES OF THE SAME COOKIE. BAKE AWESOME COOKIES BUT DON'T TRY TO HOLD ONTO THEM OR TAKE THE CREDIT; THEN YOU'LL BE LIKE THE UNIVERSE.
Humble & Patient, Like Trees or Something
"He who stands on tiptoe is not steady.
He who strides cannot maintain the
pace.
He who makes a show is not
enlightened.
He who is self-righteous is not
respected.
He who boasts achieves nothing.
He who brags will not endure.
According to followers of the Tao,
These are extra food and unnecessary
luggage.
They do not bring happiness.
therefore followers of the Tao avoid
them."
This simple, beautiful passage is clear in its meaning. To elevate oneself above other things is to soon fall. To move rapidly and forcefully after desires is to soon be breathless. To feel the need to make a spectacle, or to be the center of attention, is to lack understanding. To be arrogant is to sew one's demise. Followers of the Tao remain humble and patient in their ways.
ADHD HIP VERSION: BE CHILL, LEARN TO WAIT FOR THINGS, AND STOP RIDING YOUR OWN POGO STICK. DO THIS AND YOU'LL MIRROR THE UNIVERSE AND TASTE THAT DELICIOUS TAO NECTAR.
Don't Trifle With the Universe, Bro
"Do you think you can take over the universe and improve it?
I do not believe it can be done.
The universe is sacred.
You cannot improve it.
If you try to change it, you will ruin it.
If you try to hold it, you will lose it.
So sometimes things are ahead and sometimes they are behind;
Sometimes breathing is hard, sometimes it comes easily;
Sometimes there is strength and sometimes weakness;
Sometimes one is up and sometimes down.
Therefore the sage avoids extremes, excesses, and complacency."
The universe has a majestic order that must be revered. To change the way of the universe is to ruin it, and to try to grasp or control it is to find that it is illusory. The Taoist way is to let go of trying to change or understand its inner workings and surrender to its waves. Up and down, up and down, things move. What is ripe one day becomes sour the next. No feeling or sensation or success or failure is final.
Thus the Taoist avoids emotional extremes, material excesses, and smug self-congratulation, knowing that every circumstance will be reversed in time. The Taoists remain at the center, in touch with the constant rising and falling of all things and forms.
ADHD HIP VERSION: THE UNIVERSE IS PERFECT, MAN. SOMETIMES SHIT'S UP AND SOMETIMES SHIT'S DOWN, SO BE CALM AND RIDE THE WAVES, KNOWING THAT NO WAVE LASTS FOREVER.
Let it All Go, Kid
"Therefore the sage seeks freedom from desire.
He does not collect precious things.
He learns not to hold on to ideas.
He brings men back to what they have lost.
He helps the ten thousand things find their own nature,
But refrains from action."
The Taoist seeks utter simplicity of mind and deed. When all that is unnecessary—frivolous desire, wealth, fancy ideas—is removed, what is left is the naked essential, the most natural state. Peaceful and calm, like the Tao.
ADHD HIP VERSION: GET RID OF ALL THE SHIT YOU DON'T ACTUALLY NEED AND THINGS WILL GET HELLA PEACEFUL.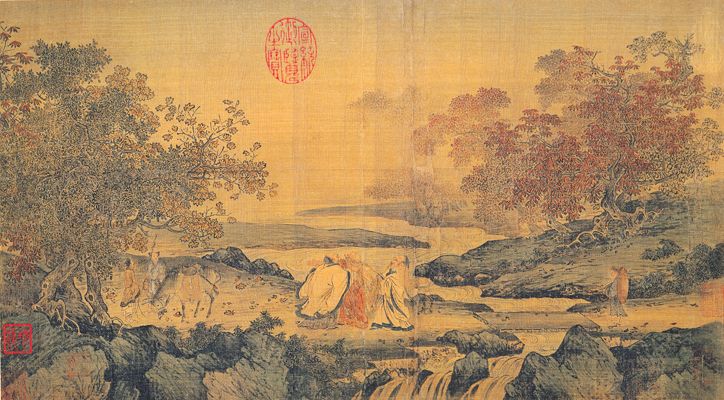 Three Treasures, No Bling
"I have three treasures which I hold and keep.
The first is mercy; the second is economy;
The third is daring not to be ahead of others.
From mercy comes courage; from economy comes generosity;
From humility comes leadership.
Nowadays men shun mercy, but try to be brave;
They abandon economy, but try to be generous;
They do not believe in humility, but always try to be first.
This is certain death."
The Taoist cultivates mercy and compassion, seeking to forgive and understand those around him. He is frugal and conservative with resources, seeking to abide using little more than what is necessary. He is humble, seeking to stand with all people rather than putting himself above them.
To be compassionate is to be open and vulnerable, and thus courage arises. To subsist on the essential is to see that some lack even that, and thus generosity is born. To be humble is to silently set a different example, and thus the Taoist is a leader. In all of these ways does he resemble the Tao. Many men seek these qualities but overlook the proper foundations. Thus, they miss what they seek.
ADHD HIP VERSION: CARE FOR OTHER FOOLS, DON'T MAKE IT RAIN, AND FOR THE LAST TIME, STAY MEGA-HUMBLE ABOUT IT.
Maybe the Taoists Know What's Up
Or maybe they don't. That, my friend, is for you to determine. Ideally, you've now gained a rudimentary sense of how Taoists feel about this existence thing. As I said, the Taoist perspective is a welcome counterpoint to Western attitudes, and perhaps you, like me, will now naturally make space in your life for a bit of natural relaxed spontaneity to naturally rise to the surface.
Maybe we can both be a bit more silent, and try to catch some of those sweet Tao vibes. Or something like that. I leave you with two more splendid passages from the Tao Te Ching, the interpretation of which is up to you:
"A truly good man does nothing,
Yet leaves nothing undone.
A foolish man is always doing,
Yet much remains to be done."

"The highest good is like water.
Water give life to the ten thousand things and does not strive.
It flows in places men reject and so is like the Tao.
In dwelling, be close to the land.
In meditation, go deep in the heart.
In dealing with others, be gentle and kind.
In speech, be true.
In ruling, be just.
In daily life, be competent.
In action, be aware of the time and the season.
No fight: No blame."
Note: All quotes are taken from Gia-fu Feng and Jane English's translation of the Tao Te Ching
. My interpretations are based on my reading of this translation, Stephen Mitchell's interpretative work, and secondary literature on Taoism and Oriental philosophy. Remember: reading this article is not comparable to the experience of actually reading the Tao Te Ching. If you found this interesting, I strongly suggest reading the text in full and drawing your own conclusions.
This post was originally published on www.refinethemind.com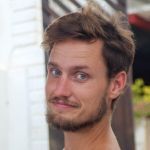 Jordan Bates is a lover of God, father, leadership coach, heart healer, writer, artist, and long-time co-creator of HighExistence. — www.jordanbates.life