Jordan Lejuwaan • • 2 min read
Valhalla Movement Update: Big Moves in the World of Sustainability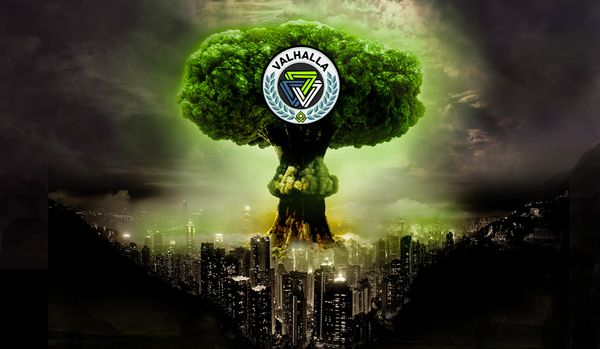 It has been a momentous 15 months since I moved up to Montreal to co-found the Valhalla Movement.
Valhalla has…
Raised $28,000 on Kickstarter to prototype an Earthship-inspired greenhouse and completed construction
Hosted members and volunteers from 6+ countries and made contact with people from dozens more
Organized a conference with Earthship inventor, Michael Reynolds
Hosted a workshop with Wim 'The Iceman' Hoff
Been interviewed countless by TV, radio and print media
Thrown some
crazy
Halloween parties to raise funds :p
But we made our craziest move yet just in the last month – a big shift in our mission.
In the beginning, our aim was to create a network of sustainable communities starting with our own 60 acre piece of land. The ultimate goal was making communal sustainable living mainstream.
That ultimate goal is still the same but we've realized that our role in the international sustainability movement lies elsewhere. Hundreds of amazing and successful ecovillages already exist around the world, but little is known about them. Instead of trying to re-invent the wheel, we decided to focus all of our efforts on bringing awareness to those communities and initiatives through digital media.
We are putting together a group of traveling documentarians to visit sustainable initiatives and create riveting video content, both for our media network and for the initiatives to use for their own marketing efforts. We're complementing those videos with podcasts starring prominent figures in change movements, and informative blog articles.
Our second big initiative is GreenSeed – an open crowdfunding platform for communal/sustainable initiatives. This is current in development (and if you know Ruby on Rails and want to help out, let us know!).
Lastly, we're developing an education platform to help proliferate practical knowledge about sustainability.
Our plans for the 60 acres of land have also shifted. Instead of a live-in community for a limited populace, we're building a sustainable learning center where people can come and learn about the many types of sustainable practices and architectures.
Here is our new mission video:
We're very excited about playing a more specialized role in the global movement for sustainability. We'd love to hear your thoughts on this shift, and any questions/comments on the movement as a whole.
**Please take a second to vote for us in the Aviva contest for $100k towards building our community center!**