Matt Karamazov • • 52 min read
The 48 Best Books on Persuasion and Influence, According to Millions of Readers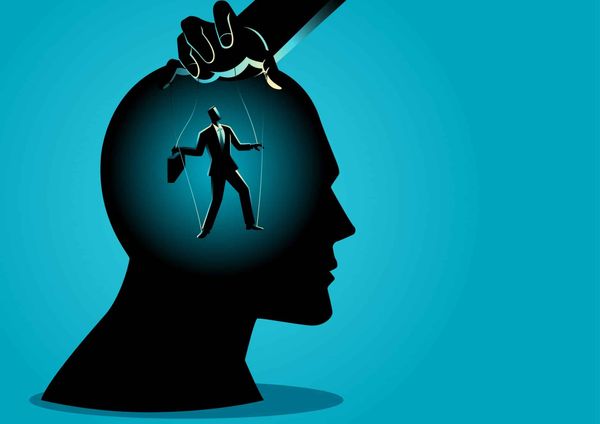 I convinced him to put the knife down, but it could have been a much bloodier situation. If I had been any less persuasive at that moment, I would have been dead. The principles that I've learned and internalized from reading the best books on persuasion and influence literally saved my life – and I'll briefly tell you how – but the larger point is that there is an unseen world beneath and between our regular, everyday interactions that, if you learn to master its language, will allow you to gain everything you've ever desired in life.
At that moment in my life that I was telling you about, all I wanted was for this guy to drop his knife, calm down, and leave the campground. I was working security at an overnight, outdoor music festival, and for whatever reason, things got heated between this rather large twenty-something and a group of younger adults that supposedly upset him. It was then that I knew I needed to break out my secret weapon.
Here's my secret weapon: I started listening to him. You see, contrary to popular belief, persuasion and influence are mostly about listening; and, I can tell you, there's nothing like an angry, drunk man wielding a knife for getting someone to listen.
All I did was ask him open-ended questions about what he hoped to gain by waving this large knife around, and whether he could tell me what the issue was between him and the other group. Then, importantly, after asking the questions…I actually listened to the answers! Who would have thought?
Then, we actually talked. Long enough for the other group to realize what I was doing and slink away. Long enough for the man's anger to dissipate. Long enough for my influence to work its magic.
I was also using the skills that you'll be learning from some of the best books on persuasion; I utilized "reciprocity," by which I made him want to listen to me after I listened to him, as a way of "giving back;" I used the listening skills taught by an expert FBI negotiator; I made myself likable, without being seen as weak, and I got to the heart of what he actually wanted. Using empathy, I was able to understand, and then I was able to dictate the course of events.
Make no mistake: these skills, and the best books on persuasion, can save your literal skin someday, but the reality is that the entirety of life is a negotiation. As you go about your day, you're constantly going to encounter competing interests, malevolent actors, unconscious "pre-suasion," and a host of factors that will be subtly influencing you and everyone in your environment, either intentionally or not.
Life is a negotiation, and you are the Chief Negotiator for your own interests. No one is ever going to care more about your own life than you do – that's just a fact. And that's also as it should be. You are in control of the negotiation that is your life.
Given these facts, you'd think that negotiation, influence, and persuasion would be taught in schools, but they're not; we're just expected to pick these things up "somewhere" and then be great at them at the perfect moment. This is unrealistic.
For example, in one of the best books on persuasion and negotiation you're ever likely to read, a former lead hostage negotiator for the FBI, Chris Voss, tells the story of how, while on the phone with hostage-takers, the FBI would routinely have five different agents listening in on the call.
Five different federal agents! Why? Well, because listening is hard, and everyone misses something during every single interaction. One agent was specifically focused on vocal intonation, another on the actual words, yet another was looking for hidden meanings or unintentional slips, etc. All five of them were focused on different aspects of the same person's speech, and they probably still missed something!
So even if you're a highly trained, federal agent, you're never going to master these skills, but you need to keep them sharp; you need to train them. And what better way to do that than with the best books on persuasion, spending time with the greatest negotiators and most well-known experts in the field as they just give you their secrets that they've spent a lifetime honing?
I'm still in the thick of things, and, seeing as though you've read this far, I would never disrespectfully presume to know more than I do, or try to pass myself off as an expert negotiator and influencer. I'm awfully persuasive, but not every negotiation goes my way. That's why I try to read all the best books on persuasion.
In my 12+ years as a bouncer and special event security guard, though, I've persuaded thousands of drunk, angry people – many of them holding weapons – that it was in their best interests to follow me outside, peacefully, and head on home. I've started – and received funding for – two very different businesses, both of which I've grown internationally, and one which continues to be my life's work.
Apart from all the daily negotiations that make up our lives, I continue to get what I want out of life (while avoiding what I don't want), and I've negotiated all of it. I've had to convince, influence, and persuade people to see things my way, to do things the way I want them done. This is a power you can learn to wield as well.
So here are 48 best books on persuasion (30 of which I've read and personally taken notes on) that will propel you towards becoming a professional persuader. You will learn to wield incredible influence and gnarly negotiation skills – that's my promise to you. Read this article, make your way through these best books on persuasion, and get ready to watch your whole life change before your eyes.
---
Find even more thorough breakdowns of the best books on persuasion at the Stairway to Wisdom. It comes with a premium weekly newsletter featuring deep dives into the best of books and literature, new book breakdowns each and every week, and much, MUCH more!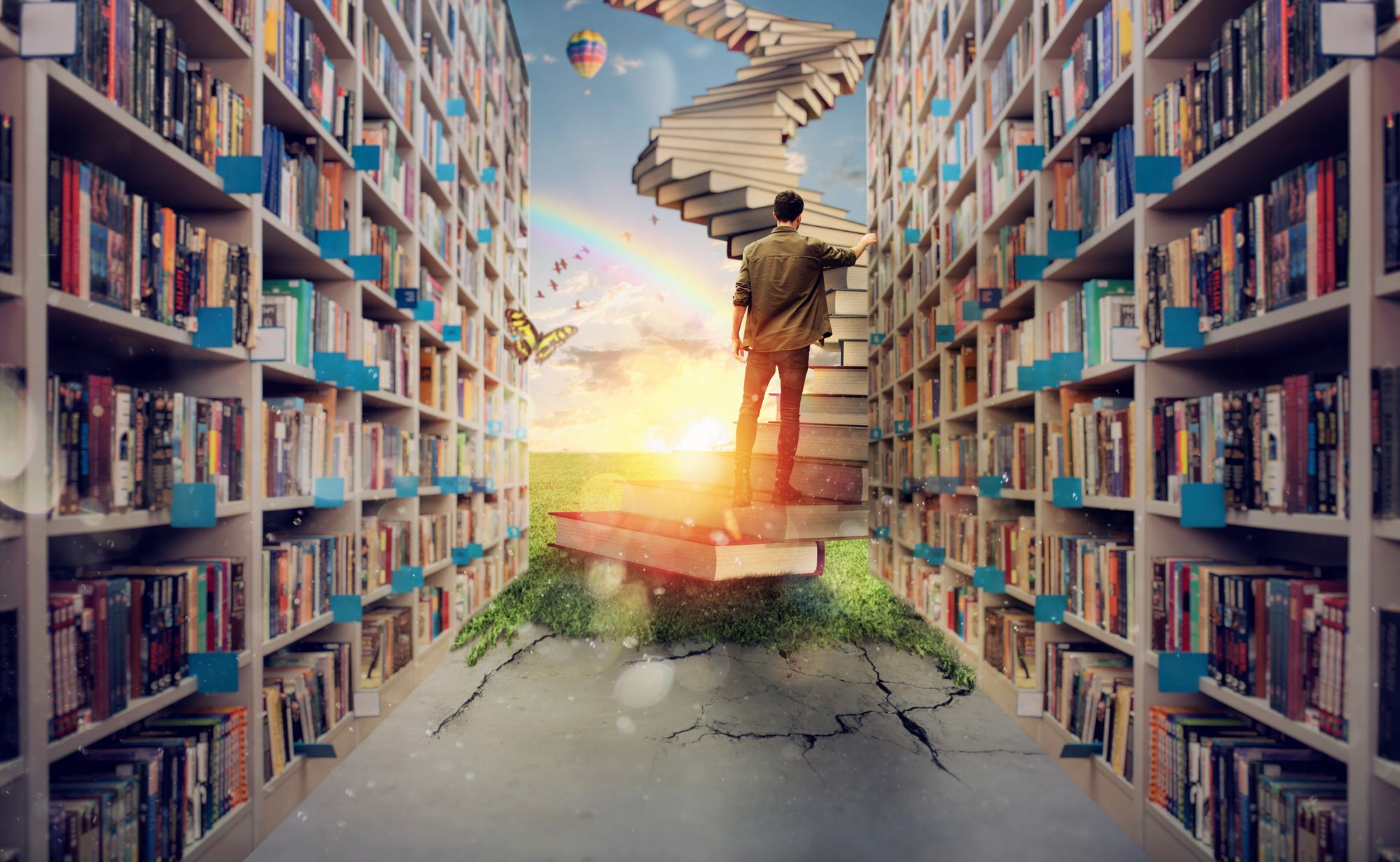 ---
First, the best books on persuasion that I have personal experience with. They're ranked according to what I believe are their relative merits and usefulness in teaching you the skills of persuasion and influence, but there are many of these best books on persuasion here that could easily be at or near the top of the list. Let's start with…
The 48 Laws of Power, by Robert Greene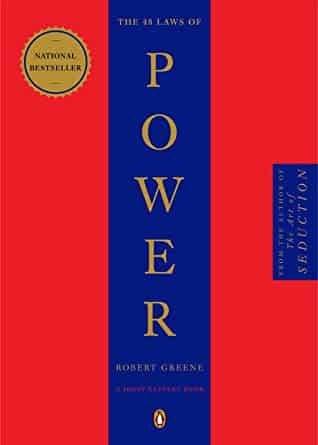 Short Summary:
They say that all of philosophy is merely a footnote to Plato. Well, all of power, influence, and persuasion is basically an introduction to the work of Robert Greene. Three of his books are in my Top 5 best books on persuasion, and if you want to drastically shorten the time it takes you to become a person of influence, I highly recommend that you read through all of his books at least once, and revisit them year after year.
The 48 Laws of Power, interestingly enough, was once banned in all U.S. prisons, and it's clear enough why. It is the definitive learning resource for anyone who wants to either gain power, or defend against its use, and everything in between. Which is to say, you can use this book in two ways: either as a set of instructions to help you navigate the power relationships everpresent in society and advance your own interests, or an equally powerful set of instructions for protecting yourself from people who would use these principles against you.
Set against the backdrop of historical and more recent examples, each of the Laws concerns one principle that is indispensable for getting what you want, and convincing other people to help you get it.
Best Sample Notes from the Book:
"When you are trying to impress people with words, the more you say, the more common you appear, and the less in control. Even if you are saying something banal, it will seem original if you make it vague, open-ended, and sphinxlike. Powerful people impress and intimidate by saying less. The more you say, the more likely you are to say something foolish."
—
"If you are unsure of a course of action, do not attempt it. Your doubts and hesitations will infect your execution. Timidity is dangerous: Better to enter with boldness. Any mistakes you commit through audacity are easily corrected with more audacity. Everyone admires the bold; no one honors the timid."
—
"Do not leave your reputation to chance or gossip; it is your life's artwork, and you must craft it, hone it, and display it with the care of an artist."
How to Use It:
My suggestion would be to read the entire book, front to back, and then start from the beginning. On the second reading, pick one Law that you're going to focus on each week, and then for the next year, dedicate a week to looking for, and practicing, the applications of the Law in your own life.
You're going to start noticing how the principles Greene is writing about show up everywhere in modern, daily life, and you're also going to notice places where you can apply the Laws in specific situations. You'll also be able to see when and where these Laws are being used against you.
---
Influence, by Robert B. Cialdini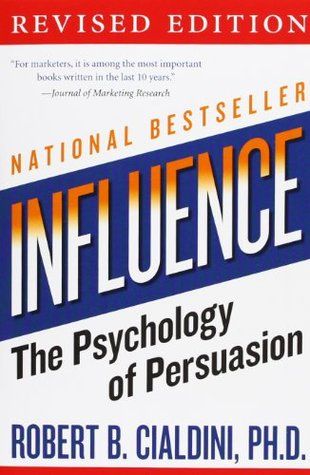 Short Summary:
This is one of the must-read classics of persuasion and it's pretty much been the gold standard for books on that subject ever since it came out in 1984. I'm generally distrustful of new books from people who claim to have found a "new paradigm" or whatever when it comes to influence – save your time and your money and just buy this one book.
The six universal principles of persuasion that he covers in-depth are reciprocity, commitment, social proof, authority, liking, and scarcity, and once you have those covered, you have a decent idea of why people do pretty much anything and how you can influence their behavior to align with what you want them to do.
Influence, like The 48 Laws of Power, is amoral – meaning, it's not the material itself but what you do with it. You could use it to become an evil genius, or you could use it to inspire positive change in both yourself and your community. The principles can be used either way. I'm just telling you that's one of the best books on persuasion. The choice to read it, as always, is yours.
Best Sample Notes from the Book:
"A well-known principle of human behavior says that when we ask someone to do us a favor we will be more successful if we provide a reason. People simply like to have reasons for what they do."
—
"Often we don't realize that our attitude toward something has been influenced by the number of times we have been exposed to it in the past."
—
"Persons who go through a great deal of trouble or pain to attain something tend to value it more highly than persons who attain the same thing with a minimum of effort."
How to Use It:
As with pretty much any book on this list, the key to cementing your understanding is in the application. Here, I suggest thinking back to the last time you yourself were influenced and figuring out which of the six principles of influence were being used on you.
Did someone do you a favor, thereby making it more likely that you were going to return the favor? Did a salesperson mention how they were likely to run out of the particular item you wanted and thus motivate you to buy now? Influence leaves clues, and by looking for them, you can usually spot them. Especially with the help of books like these.
---
The Laws of Human Nature, by Robert Greene
Short Summary:
Aaand, we're back to Robert Greene. As he so often points out, our very lives depend on our relationships with other people, and yet so few of us actually take the time and make the effort to look beneath surface appearances and really understand the nature of the 8 billion people we share the planet with. This stops today.
Understanding people and their deeper drives and motivations depends on developing greater empathy, a greater ability to move beyond the borders of one's self, and to get to know other people on a deeper, more fundamental level. Again, this takes time and effort, but it's so incredibly rewarding, both on the level of our social relationships and the attainment of our goals.
This book lets you look under the hood of the human psyche, past the shields, masks, and deceptions that hide the true nature of other people, and internalizing its lessons and wisdom will make you extraordinarily persuasive and powerful.
Best Sample Notes from the Book:
"You like to imagine yourself in control of your fate, consciously planning the course of your life as best you can. But you are largely unaware of how deeply your emotions dominate you. They make you veer toward ideas that soothe your ego. They make you look for evidence that confirms what you already want to believe. They make you see what you want to see, depending on your mood, and this disconnect from reality is the source of the bad decisions and negative patterns that haunt your life. Rationality is the ability to counteract these emotional effects, to think instead of react, to open your mind to what is really happening, as opposed to what you are feeling. It does not come naturally; it is a power we must cultivate, but in doing so we realize our greatest potential."
—
"We tend to think of our behavior as largely conscious and willed. To imagine that we are not always in control of what we do is a frightening thought, but in fact it is the reality."
—
"We are all self-absorbed, locked in our own worlds. It is a therapeutic and liberating experience to be drawn outside ourselves and into the world of another."
How to Use It:
Applying this book is going to mean peering deeper into the nature of the people with whom you interact on a daily basis. The real-life applications of this book can be seen close to home. So pick one person that you see every single day but don't know very much about, and look to see if you can edit a few of your assumptions about them, penetrating to the deeper reality.
If you have occasion to speak to this person, listen more carefully than you would otherwise. Listen, instead of planning what you're going to say next, and look for the subtext of what they're saying – the meaning behind what they're giving you on the surface. There may be nothing. But odds are, you're going to hear more in their words than you ever have before.
---
Never Split the Difference, by Chris Voss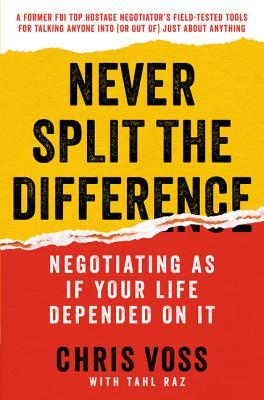 Short Summary:
You can get almost anything you want in life; you just have to learn how to ask correctly. That's exactly what you'll learn in this book, and how you'll learn to think once you internalize some of the lessons given here.
Negotiation is simply the art of letting someone have your way, and the days of threatening people with grievous physical harm, or trying to otherwise dominate them are over. Sophisticated negotiators don't work like that anymore, relying as they do on empathy, active listening, and all that other stuff that doesn't make for great TV, but that gets real hostages in the real world back to their real families with all their real parts intact.
Life is a negotiation; and if you think about it, you're engaging in small (and large) negotiations many times per day. You're getting along – or not getting along – with roommates, you're setting the terms of your employment, you're getting out of speeding tickets (personal example), you're getting someone to give you critical information about a business rival, and on and on. You can't escape it, so you may as well get better at it.
Best Sample Notes from the Book:
"Empathy is not about being nice or agreeing with the other side. It's about understanding them. Empathy helps us learn the position the enemy is in, why their actions make sense (to them), and what might move them."
—
"Though the intensity may differ from person to person, you can be sure that everyone you meet is driven by two primal urges: the need to feel safe and secure, and the need to feel in control. If you satisfy those drives, you're in the door."
—
"To get leverage, you have to persuade your counterpart that they have something real to lose if the deal falls through."
How to Use It:
You will have potentially hundreds of opportunities to use the lessons learned in this book over the course of your regular day. Seriously. The obvious examples are at stores or markets, but really, your entire life is being negotiated – by you – every single day.
What I would suggest is learning how to see your interactions in the form of a "win-win." For every interaction you find yourself in, look for ways in which both you and the other party can "win," or come out ahead. Look to give as much as you take, and you'll soon be getting much more than you ever have before.
---
The Art of Seduction, by Robert Greene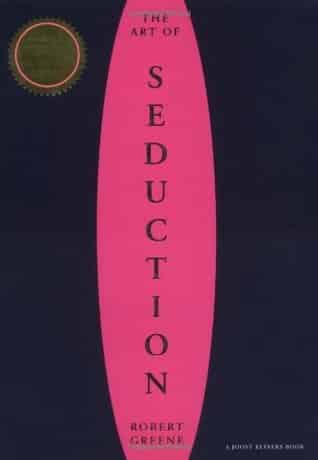 Short Summary:
The title does not lie, my friend. This is a book about seduction, and how to seduce, which of course contains a little bit of everything – influence, negotiation, power. And of course, it's one of the best books on persuasion.
However, it's not just romantic seduction that Greene explores, but political and interpersonal seduction as well, so there's stuff in here for you married folks too. Again, the idea that life is a negotiation – and perhaps even a seduction – keeps popping up everywhere.
I find any discussion of seduction and male-female relationships to be fascinating, and Greene's blend of historical example, modern-day advice, and psychological analysis is incredibly compelling. This book will help you see interpersonal relationships in the modern world through the lens of seduction and desire, and will help you draw whatever you want closer to you.
Best Sample Notes from the Book:
"When our emotions are engaged, we often have trouble seeing things as they are."
—
"People are more complicated than the masks they wear in society."
—
"There is too little mystery in the world; too many people say exactly what they feel or want."
How to Use It:
Learn to see the world through the eyes of a seducer, and instead of being so direct, try eliciting desire in others, and helping what you want come to you. Learn to ask yourself, whenever you meet new people, what it is that they actually, truly desire, and how you can play a part in that fantasy.
You'll learn that money can't buy everything, but that everything is money. If you're holding what someone else wants, you're holding money – as long as you don't give it to them.
---
Win Bigly, by Scott Adams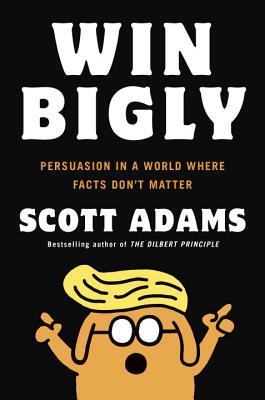 Short Summary:
This is a book about the techniques used by one of the most persuasive – and controversial – men in the entire world. Adams breaks down the specific strategies that paved the way for Donald Trump's meteoric rise to power in America, and he lays out Trump's entire armory of persuasive weapons so that we can choose our own.
It's about politics, sure, but it isn't a political book; you don't have to agree with any of The Donald's policies or behaviors to be able to admit that in the run-up to the presidential election, he gave the world a masterclass in persuasion.
Again, you may love him or hate him – but he convinced tens of millions of Americans to vote him into office and in one of the best books on persuasion, Scott Adams shows you exactly what he did to make that happen.
Best Sample Notes from the Book:
"If you're talking about whatever topic he wants you to focus on, he has your mind right where he wants it."
—
Any association between two things is persuasive. People think: if two items have one thing in common, then they probably have lots more in common too. That's association.
—
Visuals in the election usually favored Trump. Being photographed in front of a large jet made him look presidential. We imagined him being president when we saw him in front of that jet. Even his appearance on SNL had him in the Oval Office, which was another excellent visual for him. Contrast this with Hillary's appearance on SNL where she plays a bartender, and a cast member pretending to be her plays a washed-out drunk.
How to Use It:
This book is as amoral as The 48 Laws of Power – meaning, that the techniques outlined here can be used for either Good or Evil. Fortunately, Adams provides a plethora of powerful persuasion techniques that Trump used to great effect before, during, and after the election, and based on his explanations, it's pretty easy to adapt them to your circumstances.
For example, take the principle of "association." When two things are mentioned together, people unconsciously begin to think of them as sharing similarities. "Why else would they be mentioned in the same sentence?" people may ask. Well, if you do this intentionally, you can help people to associate good qualities with you by grouping yourself in with someone likable and pleasant – or whatever you want to be seen as.
---
Pre-Suasion, by Robert B. Cialdini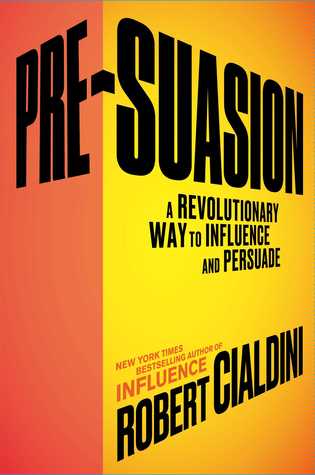 Short Summary:
The author of the second-most-powerful persuasion book on this list also wrote this one, and it's about what happens before the attempt at influence takes place. It's all about setup here, inclining your prospect (or target) towards agreeing with you or buying from you before they even become conscious of what you want them to do.
The focus here is on the receptiveness of the prospect to what's being put forth, and Cialdini details exactly how you can achieve this subtle form of persuasion. It's all about changing states of mind, which you have to achieve if you want the other person to be receptive to what you want them to pay attention. There is groundwork to be laid before the influence process takes place, and this book is about what you can do to put yourself in the best possible position to persuade.
Best Sample Notes from the Book:
"There's a critical insight in all this for those of us who want to learn to be more influential. The best persuaders become the best through pre-suasion – the process of arranging for recipients to be receptive to a message before they encounter it. To persuade optimally, then, it's necessary to pre-suade optimally. But how?
—
In part, the answer involves an essential but poorly appreciated tenet of all communication: what we present first changes the way people experience what we present to them next."
—
"Just as amino acids can be called the building blocks of life, associations can be called the building blocks of thought."
—
"The press may not be successful most of the time in telling people what to think, but it is stunningly successful in telling them what to think about."
How to Use It:
Pre-suasion happens before you even utter the first word. What you want to do is try to put people in a receptive state, and there is a multitude of ways you can do this. For example, you can hold meetings in the most impressive space that you control. If you have a large, ornate office with lots of expensive furniture and a big, intimidating chair, then anyone who comes into that office is going to be predisposed to see you as powerful. That's pre-suasion.
But you don't have to hold meetings on the deck of an aircraft carrier to be seen as powerful or influential – you just need to get creative. And you also need to think about what you want your prospect to think about too. If you can control the dialogue, you can dictate events.
---
The Prince, by Niccolo Machiavelli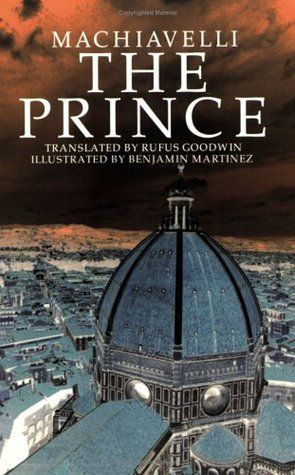 Short Summary:
The Prince was written in the 16th century as a gift for the Duke of Urbino, Lorenzo de Medici, who was basically Machiavelli's boss, and it was meant to be an instruction guide for new princes and royals on how to gain and maintain power and influence. Now it's your instruction guide.
Yes, this guy's last name is where the term comes from. So don't expect to be instructed on how to become a morally-perfected human being. Instead, take notes if you want to take power, or keep yourself from losing it. It's been one of the best books on persuasion for hundreds of years, so it has stood the test of time!
Best Sample Notes from the Book:
"If an injury has to be done to a man it should be so severe that his vengeance need not be feared."
—
"Everyone sees what you appear to be, few experience what you really are."
—
"There is no other way to guard yourself against flattery than by making men understand that telling you the truth will not offend you."
—
"Never attempt to win by force what can be won by deception."
How to Use It:
Machiavelli gets kind of a bad rap sometimes, but this is one of the best books on persuasion ever written; he was extraordinarily practical, and a master at getting underneath appearances and looking for how people really worked. You should try to emulate this, and focus more on essences than appearances. Realize that no one is necessarily showing you their true face, and that you can't mistake surface for reality.
That observation alone will save you innumerable disappointments, but as much as possible, you should also look for the power dynamics operating between people, especially "higher" and "lower." Simply put, you have to speak to and treat different people differently, even though you may "treat them" the same. Being helpful and kind will serve you no matter what, but depending on your hierarchical status in different situations, you should tailor your approach to what is most appropriate under the circumstances. The best books on persuasion all teach you to be flexible.
---
Thinking, Fast and Slow, by Daniel Kahneman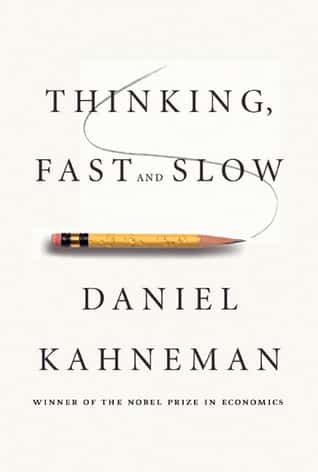 Short Summary:
Daniel Kahneman is a Nobel Prize-winning economist who changed the way we think about thinking. He's most known for his discussion of "System 1" and "System 2" thinking, which can be thought of as two different modes of cognition. There's no specific brain area that can be identified as "System 1," but it's a helpful way of splitting up two very different functions of your brain.
System 1 is fast, intuitive, and emotional. It's what mistakes surface for reality, and what accepts the view from one's senses without applying critical thought. When Robert B. Cialdini is talking about "pre-suasion," it's System 1 that's going to be the victim of that kind of approach.
System 2 is slower, more logical, and is less likely to be fooled into thinking that the car salesman really likes you because he's wearing that great big smile. Kahneman's book is about the relative merits and demerits of both systems, what they're good for, and how they sometimes get us into trouble.
Best Sample Notes from the Book:
"A reliable way to make people believe in falsehoods is frequent repetition, because familiarity is not easily distinguished from truth. Authoritarian institutions and marketers have always known this fact."
—
"Our comforting conviction that the world makes sense rests on a secure foundation: our almost unlimited ability to ignore our ignorance."
—
"If you care about being thought credible and intelligent, do not use complex language where simpler language will do."
How to Use It:
This book is excellent for both offense and defense, and it's one of the best books on persuasion, if only inadvertently. You need to know where you normally fall victim to biases and illusions, and you can also take advantage of the "almost unlimited ability of people to ignore their own ignorance" to make them forget – or miss – that what you're proposing isn't exactly in their self-interest.
I don't mean to make this book sound more, shall we say, Machiavellian, than it really is; Kahneman just wants you to know that we believe we're more rational than we actually are and that even when we know how our brains play tricks on us, we're still not able to reliably and consistently break free from these patterns. We can do our best though, and maybe that's enough.
---
Way of the Wolf, by Jordan Belfort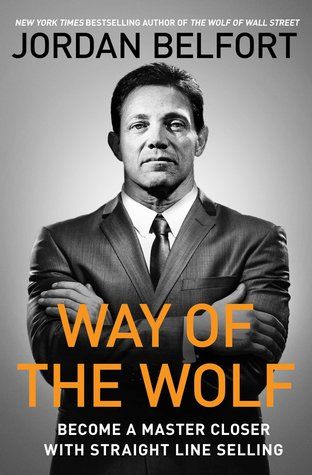 Short Summary:
Yes, you've seen the movie, and now read the words of the man himself! Belfort is the real-life inspiration for the movie The Wolf of Wall Street, and this is his own book on sales and persuasion – he's reformed, he swears!
What he outlines here is his Straight-Line Sales System, which is basically all about leading the prospect down a straight line towards the close, all while never becoming distracted from the eventual goal of actually sealing the deal. Too many salespeople stray too far in the conversation, eventually letting the customer lead them around in circles and wasting everyone's valuable time. This book helps you prevent that.
He also discusses the "Three Tens," or the three areas where you have to get your prospect to absolute certainty – or at least as close as possible – if you want to have the best chance at closing the sale. They are: the product that you're selling, their trust in you as an expert at solving their problem, and their opinion of the company you work for.
Best Sample Notes from the Book:
There are three things that you absolutely must establish early, with no room for equivocation. They are that you are incredibly sharp; that you are overwhelmingly enthusiastic about what you're talking about and selling; and that you are an expert in your field.
—
Don't try to turn "no" into "yes." That's not what salespeople do. Some people will never buy, and that's fine. Find out who they are as quickly as possible and then move on. Salespeople turn "maybe" into "yes," and "let me think about it" into "yes."
—
"You want to amplify their pain by asking them a series of follow-up questions that actually future pace it – forcing them to experience the reality of being in even greater pain at some point down the road if they don't take action now to resolve it."
How to Use It:
One of the most high-impact ways you can use this book is to ensure that your words always have power and force behind them – conviction – and that you're always driving toward the sale, not getting distracted by irrelevant nonsense. SO many salespeople do this without realizing it. They're afraid to ask for the sale, they start going off on tangents instead of getting straight to the point, and their words are so limp and lifeless that they turn off prospects left and right. If you make it clear that you believe in what you're saying and that you have the solution to the customer's pain, then you're going to rack up sales like you wouldn't believe.
---
Find even more thorough breakdowns of the best books on persuasion at the Stairway to Wisdom. It comes with a premium weekly newsletter featuring deep dives into the best of books and literature, new book breakdowns each and every week, and much, MUCH more!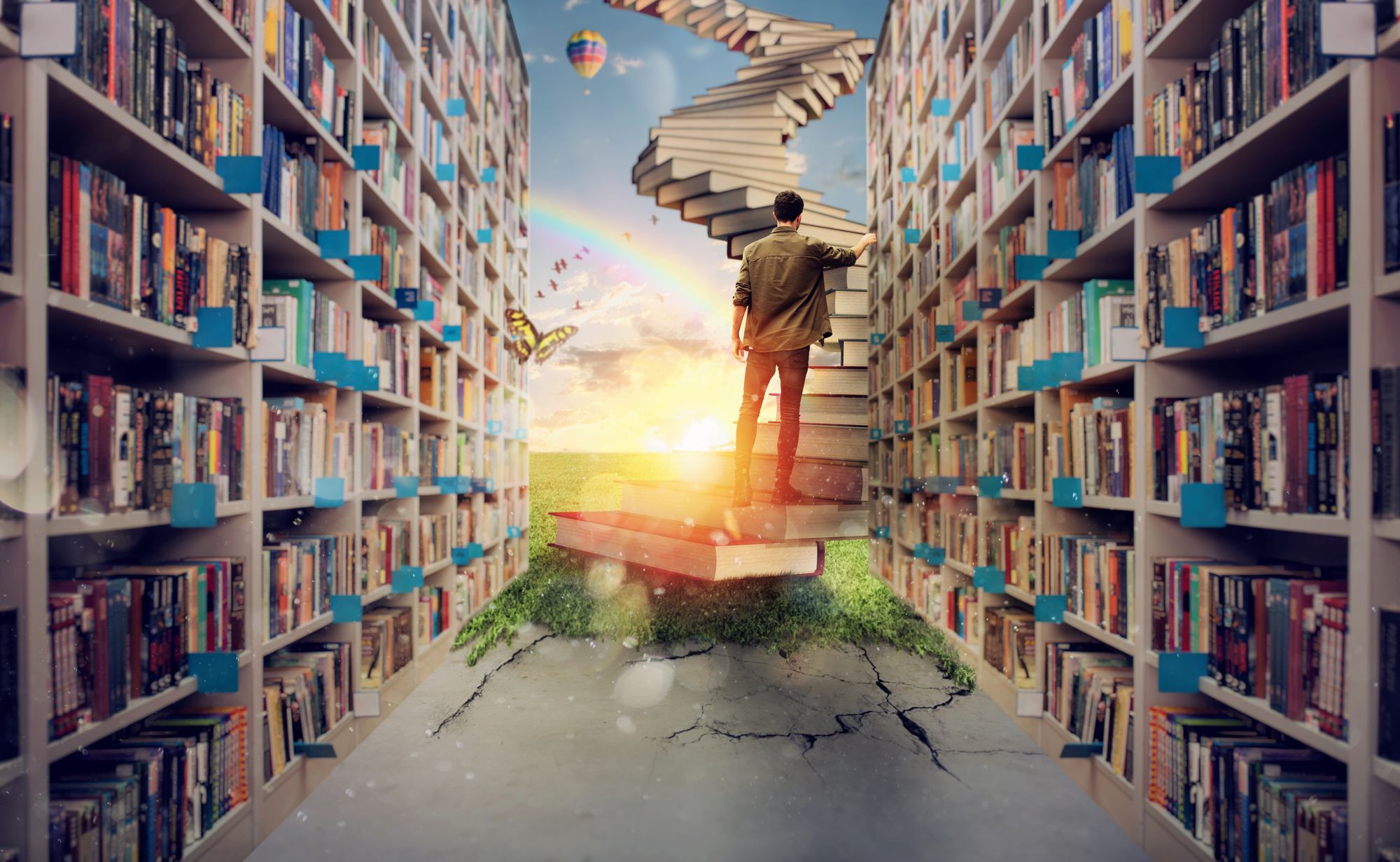 ---
Thank You for Arguing, by Jay Heinrichs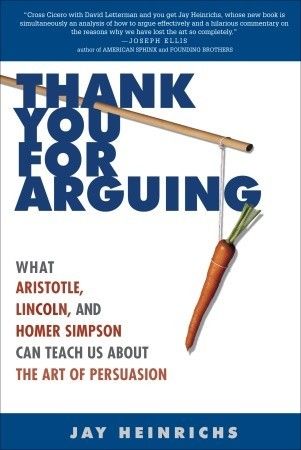 Short Summary:
This is one of the better books out there on the subject of persuasion…but you don't have to believe me. There's actually a ton of really valuable stuff in here, making the book deserving of a second or third reading. Heinrichs draws on classical rhetoric as well as modern politics to show dozens of ways that people can be persuaded.
Examples are from people as diverse as Abraham Lincoln, Cicero, Aristotle, and Bart Simpson, and the book's fairly entertaining throughout. You're bound to learn some cool tricks – and some solid principles – for persuading people and a larger audience to take your side on important issues and debates.
Best Sample Notes from the Book:
"When you want to change someone's mood, tell a story."
—
You can change your position by saying that your audience gave you new information that changed your mind. This not only helps you adopt a different position without loss of face, but it also shows that you are open-minded and intelligent.
—
Act as if the choice you advocate hurts you personally. That will make it seem even more correct, because you'll be seen as acquiescing to something against your self-interest, all because it's the "right thing to do."
How to Use It:
Most of the best books on persuasion are applicable in a huge variety of situations, and this one is no different. However, here it might be worthwhile focusing on conforming to your audience's expectations of you, and to work on becoming seen as a member of the "in-group," thus making you more persuasive. Always keep your audience in mind, and act the way that they would expect someone like them to act. If you're seen as "other," then you won't be nearly as trustworthy or persuasive to them, and your argument is likely to fall on deaf ears.
So, as much as possible, dress and behave the same way as your audience, use similar words to those that they are more likely to use, develop and reinforce a common language of expression and metaphor. You'll start ingratiating yourself to them and thereby make them more receptive to accepting your arguments.
---
Quiet, by Susan Cain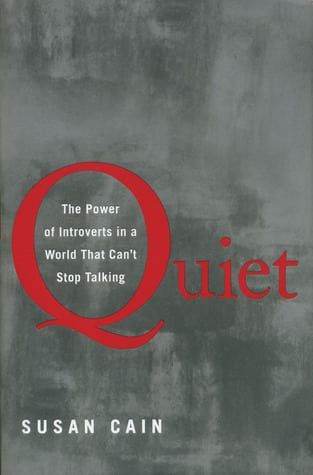 Short Summary:
Our culture idealizes extroverts – to an extent – but this book is about the power of introverts and the specialized persuasion skills they are uniquely suited to display. It's not always the loudest person in the room who is the most persuasive, and by asking more questions and then listening to the answers, we put ourselves in a position to change more minds.
The book is also interesting for its study of how we came to value extraversion more highly than introversion, and what we might gain and lose by doing so. When this book came out, it made me so glad that I was an introvert and that I had so many hidden strengths that I could tap into.
Most people will have a mix of both (I do), but there's room for both introversion and extroversion (and every shade in between) in today's world, and each have strengths that can support the other.
Read this book if you want to maximize your strengths as an introvert, really come into your own as a person, as well as maybe get a little more comfortable in social interactions as well. A well-lived life will include a mix of everything. It's certainly one of the best books on persuasion, but it's also about so much more.
Best Sample Notes from the Book:
"Introverts, in contrast, may have strong social skills and enjoy parties and business meetings, but after a while wish they were home in their pajamas. They prefer to devote their social energies to close friends, colleagues, and family. They listen more than they talk, think before they speak, and often feel as if they express themselves better in writing than in conversation. They tend to dislike conflict. Many have a horror of small talk, but enjoy deep discussions."
—
"There's zero correlation between being the best talker and having the best ideas."
—
"Or at school, you might have been prodded to come "out of your shell"—that noxious expression which fails to appreciate that some animals naturally carry shelter everywhere they go, and that some humans are just the same."
How to Use It:
The best way to use this book is to examine your own personality and put yourself "under the best lighting." For some people, that's going to be at center stage, pumping up a room of 3,000 people, and for others, it's going to be sitting attentively at a meeting, utilizing their superior power of perception, and thoughtfully implementing the best strategy going forward.
We can change our personalities somewhat, but the ability is not infinite, and all the introverts I know – myself included – need some time alone to rest and recuperate before being "thrown back in there." I love going to parties sometimes, I like to go out and have drinks at a busy bar, but that drains me much more than it would an extrovert, someone who naturally thrives in situations like that.
So determine for yourself where you best fit, and how you're uniquely suited to make your personal contribution, and then enter that state or place as often as possible and for as long as possible. If you're an extrovert, it's no use trying to do what an introvert is specially capable of doing.
---
Crucial Conversations, by Kerry Patterson, Joseph Grenny, Ron McMillan, and Al Switzler
Short Summary:
This is a classic book on resolving group and interpersonal conflict and it's got a stellar reputation for being an excellent resource to help with handling emotions, making sure people feel safe to speak their mind, and coming to agreement on the things that matter. It's also one of the best books on persuasion.
We can all become better listeners and conversationalists, but we can't go into it thinking that we have nothing to learn or improve upon. For one, listening is like a superpower. You become good at listening, and I guarantee you that a lot of things are going to start going very right in your life. You can literally see the changes come over a person's face once they realize that you're actually listening to them, you're willing to give them your undivided attention, and you respect them for saying whatever it is they have to say.
Like I said, and especially since most people are so bad at listening, this is like a superpower. The ideal mix, I believe, is to forthrightly assert what you believe, and allow others the same chance. The worst is refusing to hold a conversation at all or being under the delusion that one has taken place.
Best Sample Notes from the Book:
"People who are skilled at dialogue do their best to make it safe for everyone to add their meaning to the shared pool – even ideas that at first glance appear controversial, wrong, or at odds with their own beliefs. Now, obviously, they don't agree with every idea; they simply do their best to ensure that all ideas find their way into the open."
—
"At the core of every successful conversation lies the free flow of relevant information."
—
"The mistake most of us make in our crucial conversations is we believe that we have to choose between telling the truth and keeping a friend."
How to Use It:
To apply the lessons found in this book, focus on conversational safety. Make it known – explicitly, implicitly, every way you can – that all opinions and views can be aired and treated with consideration, and that everyone involved in the conversation will have an opportunity to make themselves heard.
Most people are such godawful listeners, so one of the easiest ways that you can make someone feel as though it's safe to share their sentiments is to ensure that you give the other person adequate time to speak, and do this without interrupting them or thinking about what you're going to say next.
---
Give and Take, by Adam Grant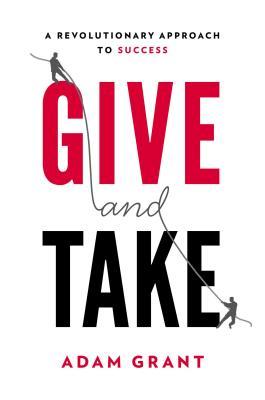 Short Summary:
The very best negotiators – people such as the FBI's Chris Voss, author of the fourth-best book on persuasion on this list – always look for "win-win." Interestingly, in Adam Grant's research, he found that in general, people who give the most – without expecting anything in return – usually get the most.
In this book, he splits up networking and collaboration styles into three categories: Givers, Takers, and Matchers. Givers are always looking for ways to be more valuable to the people in their network, while Takers are basically just in it for themselves, always taking the self-interested route. And Matchers are those who will reciprocate if someone does something nice for them, but usually aim to trade evenly.
Givers, according to Grant, have a tendency to run into burnout and also get taken advantage of by Takers, but they also are the ones who have the biggest and greatest success stories when they make it. Truly, the law of the world is "Be a Giver and you will be a Receiver."
Best Sample Notes from the Book:
"The more I help out, the more successful I become. But I measure success in what it has done for the people around me. That is the real accolade."
—
"This is what I find most magnetic about successful givers: they get to the top without cutting others down, finding ways of expanding the pie that benefit themselves and the people around them. Whereas success is zero-sum in a group of takers, in groups of givers, it may be true that the whole is greater than the sum of the parts."
—
"If we create networks with the sole intention of getting something, we won't succeed. We can't pursue the benefits of networks; the benefits ensue from investments in meaningful activities and relationships."
How to Use It:
In every situation, look to get the absolute most from the other person, without ever looking to give anything in return. I'm kidding, don't be a Taker. What you really want to do, actually, is to increase your value to others and seek to benefit others in your network, without ever expecting anything in return.
You will almost always be rewarded for this course of action, but Grant is very right: be on the lookout for Takers. There are some people who will just take everything they can get from you, and they will never even try to give back or even take an interest in what might make your life easier or better. Those people are probably never going to change, so instead of trying to change them, avoid them as much as possible.
---
The Person and the Situation, by Lee Ross and Richard E. Nesbitt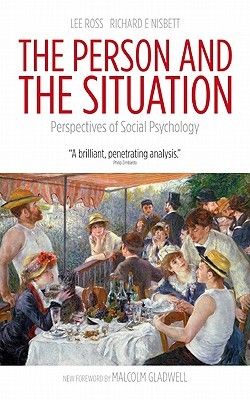 Short Summary:
This is one of Malcolm Gladwell's favorite books of all time, and he says that it's one that he returns to often. It's about the situational factors that affect how people behave, much like Cialdini's idea of "pre-suasion." This isn't one of the best books on persuasion per se, but it absolutely bears on the subject.
Basically, it's very hard to separate someone's actual, real personality from the situation in which they find themselves, and when people categorize others in this way, it's called the "fundamental attribution error."
It's believing that someone IS a jerk, just because you've seen them in two extremely stressful situations and they were rude to people in that situation. We don't consider that they may be perfectly nice people 98% of the time, but we just caught them on two bad days in a row.
Best Sample Notes from the Book:
"When trying to get people to change familiar ways of doing things, social pressures and constraints exerted by the informal peer group represent the most potent restraining force that must be overcome and, at the same time, the most powerful inducing force that can be exploited to achieve success."
—
"People often make correct predictions on the basis of erroneous beliefs and defective prediction strategies."
—
"Social psychology stands at the intersection between our eyes and the world in front of us, and helps us understand the difference between what we think we see and what is actually out there."
How to Use It:
Once you know how the "fundamental attribution error" operates, you won't attribute character traits to people just because of the situations you find them in. You'll start looking at the person AND the situation (wait, isn't that the title?) and you'll be able to see that the situation could be having an outsized effect on that person's behavior.
---
How to Win Friends and Influence People, by Dale Carnegie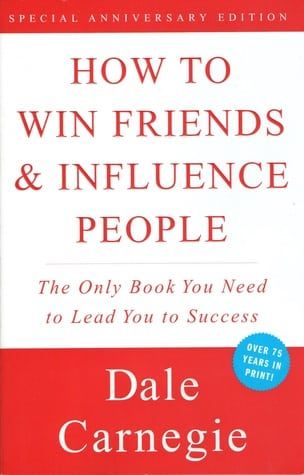 Short Summary:
This is one of those books that you'd hate to get caught reading in public ("Check out that guy, reading The 48 Laws of Power – wonder what he's up to?), but it's one that should definitely be read by nearly everyone. And especially if you want to become more persuasive and influential. It's been one of the best books on persuasion for decades.
In fact, it's sold more than 15 million copies already. Dale Carnegie was an old-timey self-help speaker with some excellent ideas on how to become more sociable, listen more attentively, rise higher in business, and just generally succeed at life. Read this book to learn twelve ways to convince people to think your way, six ways to make people like you, and nine ways to change people without encountering resistance.
Best Sample Notes from the Book:
"You can make more friends in two months by becoming interested in other people than you can in two years by trying to get other people interested in you."
—
"When dealing with people, remember you are not dealing with creatures of logic, but with creatures bristling with prejudice and motivated by pride and vanity."
—
"Talk to someone about themselves and they'll listen for hours."
How to Use It:
The best way to implement what the best books on persuasion have to teach you is to start focusing your attention on the other people – getting them to talk about themselves, getting them to open up to you.
It's true: talk to people about themselves and they'll listen to you for hours. In the book, Carnegie talks about meeting this influential New York socialite at a party and listening to her talk for about 90% of the time. Days later, even though he barely said a word to this woman, he found out that she had been telling people what a great conversationalist he was! That's the power of entering the mind of the "other." That's the power of reading the best books on persuasion!
---
Trust Me I'm Lying, by Ryan Holiday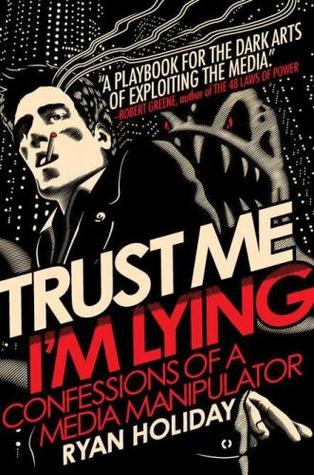 Short Summary:
This is a book about media manipulation and what shapes the news, what shapes the stories we're presented with "At 11," and how they're presented. It's one of the best books on persuasion you're ever likely to read. Holiday worked on the "inside" of this massive manipulation business for years, carefully structuring what we see and how we're supposed to feel about it.
Here, he talks about the perverse incentives that allow such a state of affairs to occur, how exactly good people end up doing bad things in service of "breaking the story," and also about how to get media for yourself during this age of outrage porn and trending carnage.
Best Sample Notes from the Book:
"We're a country governed by public opinion, and public opinion is largely governed by the press, so isn't it critical to understand what governs the press?"
—
"When intelligent people read, they ask themselves a simple question: What do I plan to do with this information?"
—
"In an age of images and entertainment, in an age of instant emotional gratification, we neither seek nor want honesty or reality. Reality is complicated. Reality is boring. We are incapable or unwilling to handle its confusion."
How to Use It:
A great exercise is to start deconstructing the stories that get widely shared online, and try to deduce why exactly they're achieving such velocity. Usually, it's a combination of surprise, anger, shock, novelty, or a massive ad budget.
It's not hard to figure out how and why people share things, but you'll find after reading this book that the media landscape is a fucking minefield, and that many of the actors on the media stage don't have your best interests at heart. However, you'll also be better able to protect yourself by knowing what they're up to and how they operate.
---
Win Your Case, by Gerry Spence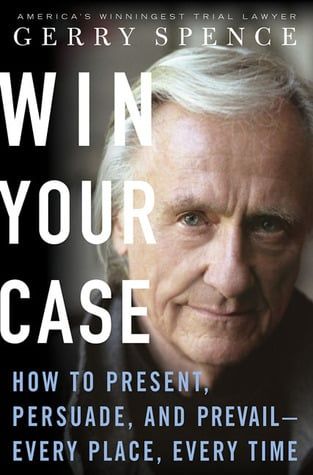 Short Summary:
Spence is one of America's winningest trial lawyers – he has never lost a criminal case and has not lost a civil jury trial since 1969. Yeah: Nineteen. Sixty. Nine. That is to say, he's incredibly persuasive, and here in this book, one of the best books on persuasion, he shows exactly how he comes up with his powerful courtroom presentations and how you can defeat your opponents in similar showdowns.
This is essential reading for new lawyers, of course (pretty sure it should be a university textbook if it isn't already), but anyone who has ever been called on to change the mind of another or influence a decision in favor of one outcome or the other should read it too.
Best Sample Notes from the Book:
"Ours is a society that demands sameness. We are transformed into uniform products that consume uniform products."
—
"So, how do I get you to trust me? The answer is simple: I have to be trustworthy."
—
"Truth is, most of us have not had the experience of being listened to closely. Hence we have developed little skill in listening closely."
How to Use It:
The next time you are arguing for your point of view in a particular situation, look for who the decision-maker is and then craft your argument to appeal to their emotions as well as their logic.
If that's a jury, then you have to find a way to convince twelve people at once, but if it's your boss, you only have to find a way to sway their decision. Nobody else in the room really matters, as long as you change the mind of the person who has the power to make the final decision.
---
Nudge, Richard H. Thaler and Cass R. Sunstein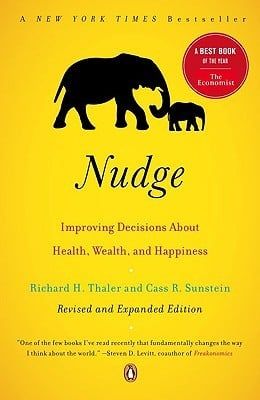 Short Summary:
This is a book about choice architecture, and how the default settings and options tend to exert a powerful force on the kinds of outcomes that take place. For example, they cite a case in which they found one European country had organ donor rates of close to 100%, and another, neighboring country with organ donor rates close to 0%. What was the difference?
The countries were neighbors and shared extremely similar cultures, so it wasn't that both peoples were so incredibly different that they completely disagreed about organ donation. Rather, in one country, when people got their drivers' licenses, the DEFAULT was to be listed as an organ donor, and in the other country, people had to opt IN. It was choice architecture, pure and simple, the default setting determining the fate of tens of thousands of people receiving – or not receiving – an organ donation.
Best Sample Notes from the Book:
"The first misconception is that it is possible to avoid influencing people's choices."
—
"First, never underestimate the power of inertia. Second, that power can be harnessed."
—
"The combination of loss aversion with mindless choosing implies that if an option is designated as the "default," it will attract a large market share. Default options thus act as powerful nudges."
How to Use It:
Always be on the lookout for ways the environment incentivizes certain actions and discourages others. The organ donation example is illustrative, but there are literally millions more. For example, if a group of people is open and transparent about how much money they give to charity each year, people are more likely to donate more, because they see that it's a social norm to do so – other people are doing it.
You can create these situations yourself, but beware of unintended consequences. You get what you optimize for, and sometimes changing the default setting can lead to outcomes that you never prepared for or wanted. It's good to know how something works first before trying to fix it.
---
Power, by Jeffrey Pfeffer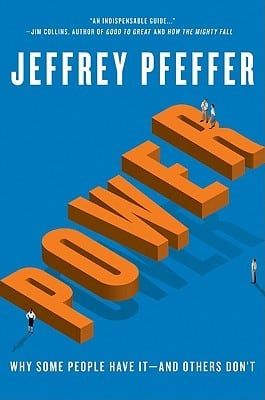 Short Summary:
This book explores power in the workplace, as opposed to "out there" in the world, but of course, many of the same principles still apply. Even if you're not enmeshed in an organization of some kind (highly unlikely), it's a pretty good read, and this clarified some very puzzling things for me, such as why the most qualified people don't always get the jobs they want, and why people who are terrible at their jobs don't always lose them.
Best Sample Notes from the Book:
"Being memorable equals getting picked."
—
"Believing that the world is fair, people fail to note the various land mines in the environment that can undermine their careers."
—
"People will join your side if you have power and are willing to use it, not just because they are afraid of your hurting them but also because they want to be close to your power and success."
How to Use It:
As much as possible, you want to control information flows. Be the person where everyone gets their information and you will wield incredible power inside your organization. You'll be at the center, and people will have to come to you.
The best books on persuasion all teach you something specific: People also want to be closer to powerful people, so positioning yourself in this way will attract more supporters to your cause and help you wield even more influence.
---
Find even more thorough breakdowns of the best books on persuasion at the Stairway to Wisdom. It comes with a premium weekly newsletter featuring deep dives into the best of books and literature, new book breakdowns each and every week, and much, MUCH more!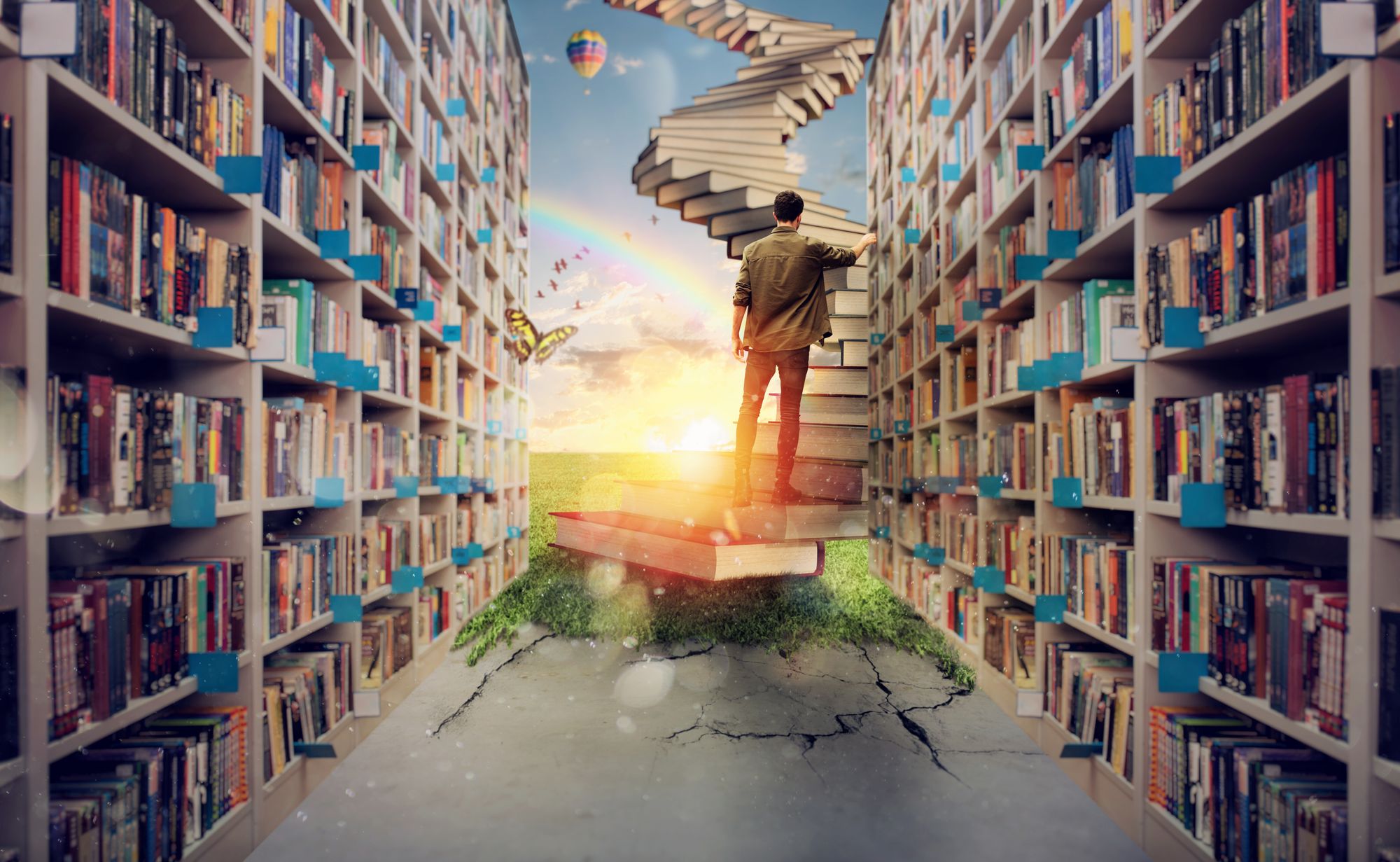 ---
Contagious, by Jonah Berger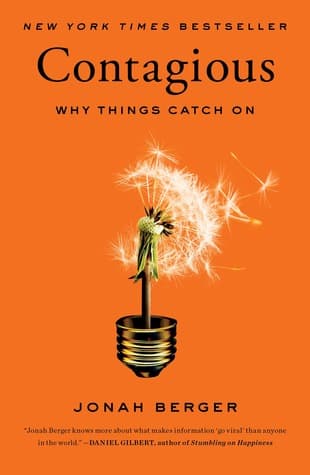 Short Summary:
Contagious is all about how ideas and products spread, and how they become popular. Because it's one of the best books on persuasion, it's risen to the top in a crowded marketplace. Advertising is important, but there are a few things that a successful movement, video, or product are likely to have, and if whatever you're making isn't spreading, you might want to take a look at a few of these areas:
Social Currency – How the product makes people look and sound
Triggers – Does your product move people to action in some way
Emotion – How your product makes people feel
Public – How visible your product is and is something people generally talk about
Practically Valuable – Is it useful and will it solve a problem other people have
Stories – Is there an interesting story associated with the product
Best Sample Notes from the Book:
"How does it make people look to talk about a product or idea? Most people would rather look smart than dumb, rich than poor, and cool than geeky. Just like the clothes we wear and the cars we drive, what we talk about influences how others see us. It's social currency. Knowing about cool things—like a blender that can tear through an iPhone—makes people seem sharp and in the know. So, to get people talking we need to craft messages that help them achieve these desired impressions. We need to find our inner remarkability and make people feel like insiders. We need to leverage game mechanics to give people ways to achieve and provide visible symbols of status that they can show to others."
—
"Making things more observable makes them easier to imitate, which makes them more likely to become popular."
—
"Why does it matter if particular thoughts or ideas are top of mind? Because accessible thoughts and ideas lead to action."
How to Use It:
Take any of the six areas outlined above and measure your product or message against them. Do they match? Does your product move people into action? Does it get them to feel a certain way? Is there a more interesting story you could tell?
These are six levers you can pull instantly to make anything more compelling and shareable and having those constantly front of mind will enable you to make more effective marketing decisions. The best books on persuasion are actionable, and this one definitely is.
---
Made to Stick, by Chip Heath and Dan Heath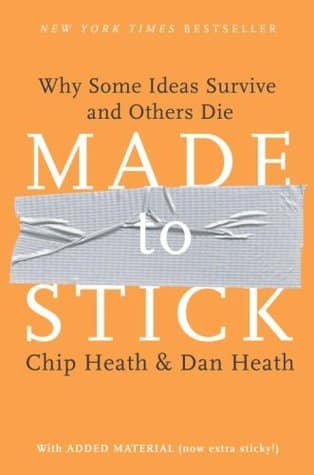 Short Summary:
Why do some ideas stick, while others are quickly forgotten? Why are some people so good at getting attention, while others struggle to hold an audience's attention for more than just a few minutes? There are six things that make an idea or a presentation of any kind "sticky," and more likely to be remembered, and this book is an examination of those six things.
This is one of the best books on persuasion that got me started thinking in this way, and I can't tell you the difference that it's made to me in my business. Now I see these concepts working – and people failing at them – everywhere. I watch people try to promote a product or something and they do it completely the wrong way! Just totally at odds with the actual way that real human beings think and remember!
Certain ideas are remarkable – purple cows, as Seth Godin would say – and this book is all about what separates remarkable ideas from the ones that don't get shared. It's useful for business, of course, but also in our personal lives and even with respect to charities looking for donations. Everyone is persuading all the time, and we can either do it well or badly.
Six Ways to Make Something Stick:
Simplicity – It is simple
Unexpectedness – It is surprising
Concreteness – It is concrete
Credibility – It is credible
Emotions – It is arousing
Stories – It comes with a story
Best Sample Notes from the Book:
"The most basic way to get someone's attention is this: Break a pattern."
—
"The first problem of communication is getting people's attention."
—
"The most basic way to make people care is to form an association between something they don't yet care about and something they do care about."
How to Use It:
Again in this book, you have six levers you can pull to make anything more sticky. First, however, you have to get someone's attention, and you do this by inserting a HOOK and breaking a pattern. You see this with click-baity headlines that interrupt a pattern and force you to pay attention.
So the next time you want to occupy space in another person's mind, create a hook. Tell them why what most people believe about X is wrong; tell them that there's this whole unexpected side to something they used to take for granted. People are busy nowadays, and they won't pay attention to you unless you have something sticky to show them that they won't be able to forget or turn away from.
---
Wooden on Leadership, by John Wooden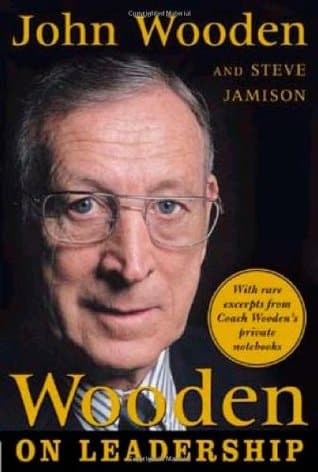 Short Summary:
John Wooden is a legendary college basketball coach who led his team at UCLA to 10 championship victories in 12 years and made it into the Hall of Fame as both a player and a coach. So, he knows a thing or two about winning and leading.
Instead of "winning," Coach Wooden strives for "competitive greatness," being the best that you can be. One of the things I found most powerful about his approach is that he believes that no matter what the end result, so long as you gave your absolute best, nothing that it says on the scoreboard can ever make you a loser.
Exemplifying this ethic will draw people to you and help you be seen as a leader – it's incredibly electric. Leaders attract by virtue of their personal magnetism, the persuasive force of their personality, and this book is a great start for cultivating that within yourself.
Best Sample Notes from the Book:
"A strong leader accepts blame and gives the credit. A weak leader gives blame and accepts the credit."
—
"I thought treating everyone the same was being fair and impartial. Gradually I began to suspect that it was neither fair nor impartial. In fact, it was just the opposite. That's when I began announcing that team members wouldn't be treated the same or alike; rather, each one would receive the treatment they earned and deserved."
—
"The telephone operator and all others who may perform less "important" tasks will not feel important unless you, the leader, teach that them they are valued and explain how their contribution helps the company as a whole. Individuals who feel they don't matter will perform their jobs as if they don't count."
How to Use It:
Most people have no idea what their best even looks like – they're not even trying. Because of this, no one sees them as a leader. To be seen leading is almost synonymous with being seen striving with all that you have within you to be the best. This is an extraordinarily attractive trait to cultivate, and like I said, it will draw people to you. People want to be around winners, people who are going places. So if you can be seen as someone like that, your influence is going to grow. For that reason, this is one of the best books on persuasion.
---
Drive, by Daniel Pink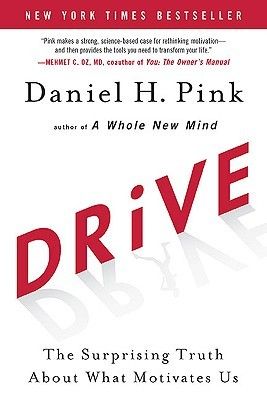 Short Summary:
In this book, Daniel Pink explores the three main drivers of human motivation – and none of them involve money. If you want to motivate people and persuade them to work for you, then you have to focus on giving them autonomy, mastery, and purpose.
Again, they are levers you can pull to persuade the people you work with to put forth more effort, be more engaged, and also, ultimately find you someone they want to work for. The old days of thinking that everyone will be motivated by offering them more money is dead.
Best Sample Notes from the Book:
"Human beings have an innate inner drive to be autonomous, self-determined, and connected to one another. And when that drive is liberated, people achieve more and live richer lives."
—
"Goals that people set for themselves and that are devoted to attaining mastery are usually healthy. But goals imposed by others -sales targets, quarterly returns, standardized test scores, and so on – can sometimes have dangerous side effects."
—
"Living a satisfying life requires more than simply meeting the demands of those in control. Yet in our offices and our classrooms we have way too much compliance and way too little engagement. The former might get you through the day, but the latter will get you through the night."
How to Use It:
Give the people who work for you more freedom to do the work in their own way. Set them an objective and let them surprise you with how they reach it. Engagement is the name of the new game, and the most influential leaders and business owners persuade by engagement, not by compulsion. Set boundaries, sure, but don't stifle employees' creativity if you don't have to.
---
Originals, by Adam Grant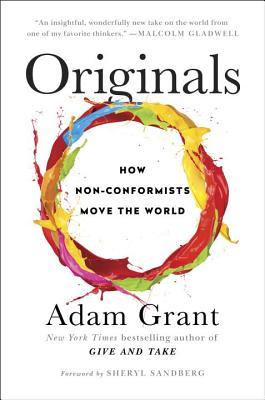 Short Summary:
This book will help you overcome entrenched attitudes and introduce originality in your organization or wherever you're trying to exert influence. It's about winning people over to your new idea or perspective without alienating them, inspiring people to follow you into the unknown, and challenging conformity.
Best Sample Notes from the Book:
"Argue like you're right and listen like you're wrong."
—
"This explains why we often under-communicate our ideas. They're already so familiar to us that we underestimate how much exposure an audience needs to comprehend and buy into them."
—
"If we communicate the vision behind our ideas, the purpose guiding our products, people will flock to us."
How to Use It:
The "curse of knowledge" means to forget what it feels like not to know something. To say it in another way, when we've known something for so long, or are so familiar with it, we can come to imagine that other people have the exact same background knowledge and experience as we do, causing us to fail to explain the actual merits of our perspective and ideas.
Battle this through assuming that people don't know what you're talking about (without being condescending, of course), and explaining your new, original ideas in such a way that anyone can understand them. Very often, people will agree with your perspective if only they can come to appreciate the truth of what you're saying.
---
Tribes, by Seth Godin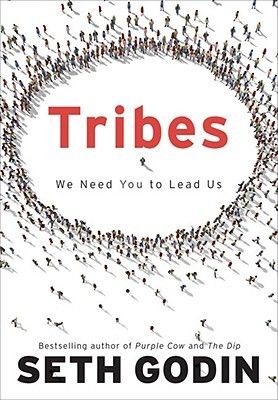 Short Summary:
This is another short, inspiringly aggressive, motivational book by Seth Godin about leadership, and about your responsibilities as the head of a movement. It's also one of the best books on persuasion. The movement could either be momentous or smaller-scale; it could be a business unit inside of a much larger corporation or a movement connecting hundreds of thousands of people. A tribe is basically any group of people who are connected to each other, connected to a leader, and connected to an idea.
Godin's gift is to be able to paint a picture of the future and inspire people to head in that direction. In that sense, he's a living example of what he talks about in his best books on persuasion, including this one. Leadership isn't reserved for "someone else," says Godin; it can be anyone.
Best Sample Notes from the Book:
"The secret of leadership is simple: Do what you believe in. Paint a picture of the future. Go there. People will follow."
—
"It's nice to get paid. It's essential to believe."
—
"Remarkable visions and genuine insights are always met with resistance. And when you start to make progress, your efforts are met with even more resistance. Products, services, career paths – whatever it is, the forces for mediocrity will align to stop you, forgiving no errors and never backing down until it's over. If it were any other way, it would be easy. And if it were any other way, everyone would do it and your work would ultimately be devalued. The yin and yang are clear: without people pushing against your quest to do something worth talking about, it's unlikely to be worth the journey. Persist."
How to Use It:
"Future pacing" is where you lead people in an exercise of imagining what their future will look like if they decide to take your advice or buy what you're selling. For example, a car salesman will try to get you to imagine the feel of the open road and the envy of your neighbors; a salesperson at a clothing store will get you to imagine how your date will feel when you show up wearing that ridiculous scarf that they say looks great on you.
You want to "future pace" the people you are leading, and get them to imagine what their future could look like if they joined your movement, or fully cooperated with it and endorsed it. You want to paint an inspiring picture of the future that people want to get to. Once you do that, you'll inspire devotion among the people on your team, and they will look to you as a great leader who will carry them to victory and success. See what I just did there? I future-paced you. So meta.
---
Start with Why, by Simon Sinek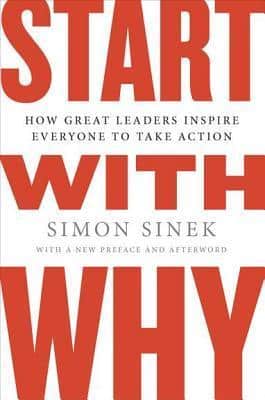 Short Summary:
The title gives a lot away with this one – it's about why you do what you do, and what that means for the level of influence you're able to wield as a leader. People don't buy what you do, they buy why you do it, and if you can create a compelling "why," then you're going to be able to move people and organizations.
This is not manipulation – it's inspiration. Increasingly today – and good news for all of us – you can't just order people to do what you want them to, you have to compel them to follow you because they want to. A common theme here in this list is the attractiveness of purpose and vision, and that's what this book will help clarify for you. Purpose is persuasive, which is why this is one of the best books on persuasion.
Best Sample Notes from the Book:
"People don't buy what you do; they buy why you do it. And what you do simply proves what you believe."
—
"Great companies don't hire skilled people and motivate them, they hire already motivated people and inspire them."
—
"The role of a leader is not to come up with all the great ideas. The role of a leader is to create an environment in which great ideas can happen."
How to Use It:
Again, it comes back to the "curse of knowledge." People won't know why you do what you do if you don't tell them, if you don't make it big and bold and inspiring. People will follow you – willingly and enthusiastically – but they need to know the way. They need to know where you're taking them and why you think it's a worthwhile destination. Once they buy into your "why," you'll have a team of dedicated, skilled, motivated people hammering away at the "how."
---
The 360 Degree Leader, by John C. Maxwell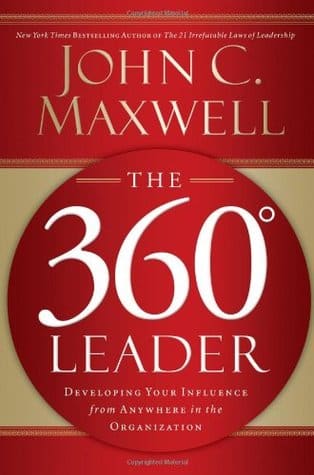 Short Summary:
Maxwell is one of the best-known leadership experts around, and here he's speaking about taking on the responsibility of being a leader, no matter where you are in an organization. Here, he's written one of the best books on persuasion when you're not the boss.
Leading oneself is a prerequisite to being able to lead others. This book, however, assumes that although one is a member of a certain group, the reader is not the leader of that group.
That means that they are leading both "up" and "down." Leading subordinates effectively is of course a major pain point in the corporate world, but also in getting your ideas and viewpoints validated by those above you in the organization. How do you get yourself taken seriously? How do you influence your boss? How do you "manage from the middle?" It's both art and science, and Maxwell teaches both beautifully here in what is definitely one of the best books on persuasion.
Best Sample Notes from the Book:
"Praise publicly and criticize privately."
—
"Every friend you have has a friend that you don't have."
—
"Don't have your halo too tight."
How to Use It:
You'll find this advice in The 48 Laws of Power too: never make those "above" you feel inferior. Always make them look good and feel good about themselves, and be a source of positive feelings and validation. You never want the leader of an organization to associate you with negativity (there we have the idea of "association" again). So never be the bearer of bad news, never be seen as "better" than the leader, and don't forget that you can lead "up" in an organization and affect the behavior and opinions of the leader. All the best books on persuasion are quite clear on that point.
---
Payoff, by Dan Ariely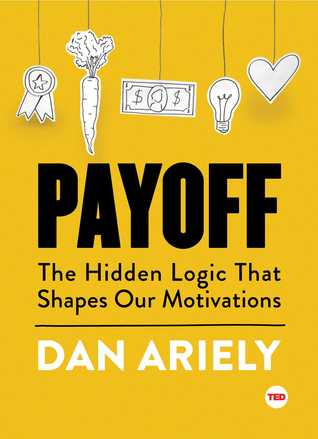 Short Summary:
This book appears closer to the end of the list as we get further away from strictly "influence and persuasion" to more management and motivation material. But I included it for its focus on trust and the effects on an organization – and society – after its erosion.
Best Sample Notes from the Book:
"These results show that when we are acknowledged for our work, we are willing to work harder for less pay, and when we are not acknowledged, we lose much of our motivation."
—
"A society without trust isn't a society: it's a collection of people who are continuously afraid of each other."
—
"Yet our participants' behavior clearly revealed that we are strongly motivated by identity, the need for recognition, a sense of accomplishment, and feeling of creation. The finding that these needs played such large roles in our lab experiments suggests to me that the same thing happens in real-world work environments—but in spades."
How to Use It:
Do you want to know how to get people to trust you? It's simple. Be trustworthy! Everything is made better when you're more trustworthy and when people can rely on you, and everything is made worse when you aren't and they can't. This goes for organizations, friendships, societies, everything. Just keep your word, and over time, you will be more influential and respected. Importantly, however, a reputation for trustworthiness can be destroyed in an instant, so manage it carefully.
---
Talking to Strangers, by Malcolm Gladwell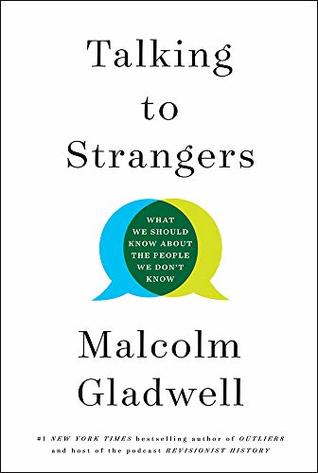 Short Summary:
Easily one of the most compulsively readable books on this list, this one's about our consistent inability to gauge the trustworthiness and character of strangers. Through fascinating case studies and investigations, Gladwell shows that we often completely miss salient features of people we don't know, and we think that strangers are much easier to figure out than they actually are. If only we approached strangers with more caution and humility, we could avoid a tremendous amount of human tragedy.
Best Sample Notes from the Book:
"You believe someone not because you have no doubts about them. Belief is not the absence of doubt. You believe someone because you don't have enough doubts about them."
—
"To assume the best about another is the trait that has created modern society. Those occasions when our trusting nature gets violated are tragic. But the alternative – to abandon trust as a defense against predation and deception – is worse."
—
"The right way to talk to strangers is with caution and humility."
How to Use It:
People are complicated. There, that's your three-word summary. So never, ever, ever think that you have someone all figured out. Learning the truth about oneself is the work of an entire lifetime, and you're with yourself every second of every day. So imagine how difficult it is to ever "figure out" someone else!
It's damn-near impossible, so approach strangers with the appropriate humility, and focus on listening and observing, rather than charging straight ahead all the time. Of course, it's much easier to see the truth about people looking backward, so it can be easy to think that you "should have" seen it coming. I wouldn't beat yourself up too much over that, though, after learning what you'll learn about how hard it is ever to know another person fully and completely.
---
Find even more thorough breakdowns of the best books on persuasion at the Stairway to Wisdom. It comes with a premium weekly newsletter featuring deep dives into the best of books and literature, new book breakdowns each and every week, and much, MUCH more!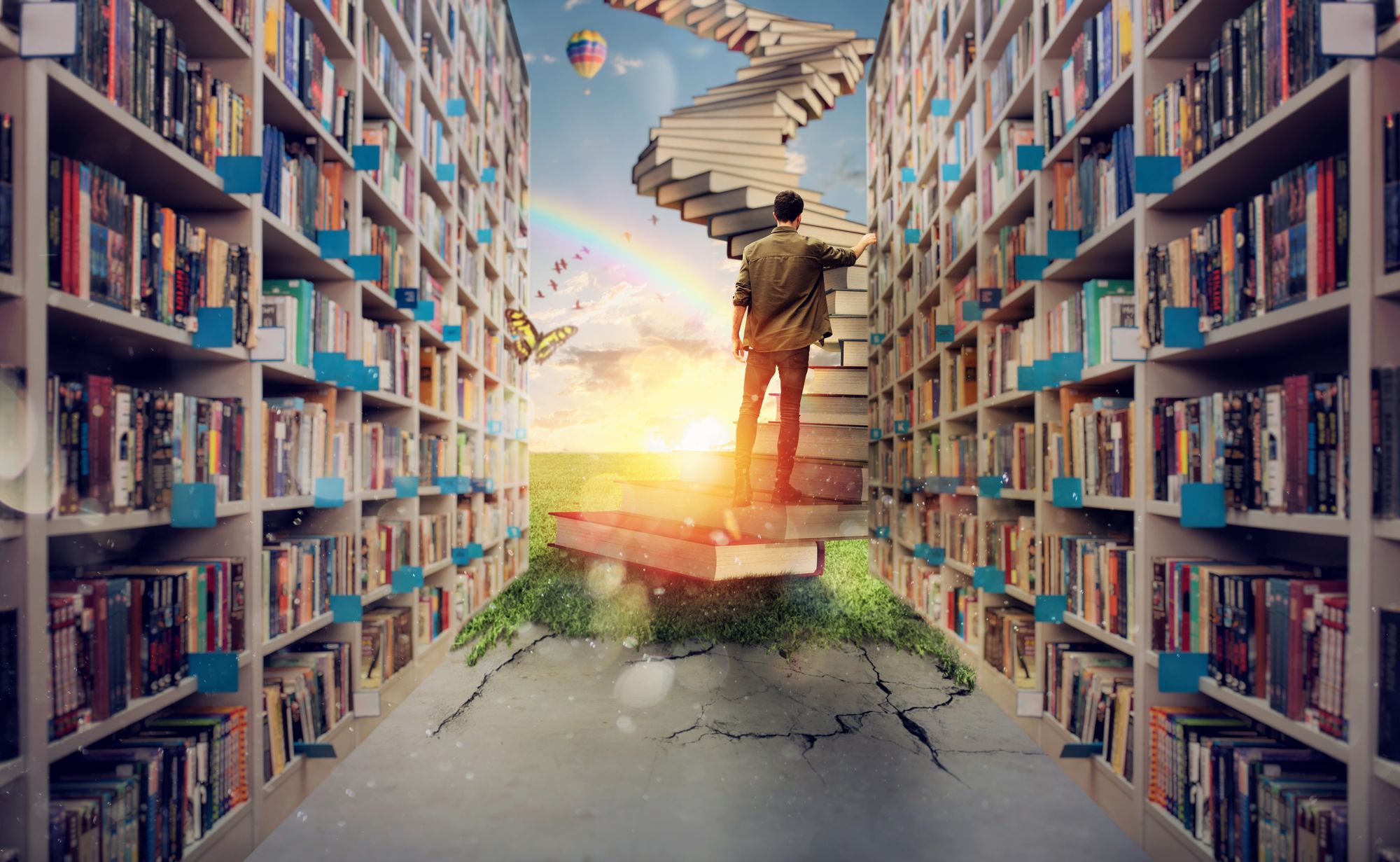 ---
The Rest of the Best:
And now, in alphabetical order, the best books on persuasion and influence that I've heard are quite good, but about which I can't say that I've personally read. I would never try to convince you that I've read all 48 books on this list!
Some, I believe, are actually quite fantastic, and others may be a great big caveat emptor, but the ones listed here are the ones that kept coming up on other people's reading lists. That being said, you can't go wrong with those first 30 best books on persuasion! Read them, internalize them, apply them, and you'll become an unstoppable persuasive force.
Age of Propaganda, by Anthony Pratkanis
Becoming a Person of Influence, by John C. Maxwell
Crystallizing Public Opinion, by Edward Bernays
Getting to Yes, by Roger Fisher and William Ury
Influencer, by Kerry Patterson
Invisible Influence, by Jonah Berger
Never Eat Alone, Keith Ferrazzi
Nonviolent Communication, by Marshall B. Rosenberg
Ogilvy on Advertising, by David Ogilvy
The Attention Merchants, by Tim Wu
The Like Switch, by Jack Schafer and Marvin Karlins
The Crowd: A Study of the Popular Mind, by Gustave Le Bon
To Sell is Human, by Daniel H. Pink
What Every Body is Saying, by Joe Navarro
Words That Work, by Frank Luntz
Yes!, by Noah J. Goldstein, Steve J. Martin, and Robert B. Cialdini
---
Further Reading:
The right book at the right time can change everything for you, and these 48 best books on persuasion constitute centuries of the accumulated wisdom of the best persuaders, negotiations, and most influential people who have ever lived. They are the absolute best books on persuasion. What took each of them decades to learn and distill in their own lives can be read about in just a few hours by someone like you.
It's experience and application that are going to give you the greatest gains in learning, but after reading these best books on persuasion, you'll know what to look for, what to try, and what to avoid.
And if you want to take your learning even further, I highly recommend ascending the Stairway to Wisdom, a revolutionary learning platform from HighExistence that breaks down the best books ever written (including the best books on persuasion) and helps you bring their power and force into your own life.
Whatever you choose to read, read deeply and with care, realize that knowledge is an infinite game that you'll never perfect or get to the end of, and treat yourself and others with more understanding and kindness than others might. Power, influence, and persuasion are neutral – they're tools – and the kind of world we build with them depends entirely upon the builders.
All the best,
Matt Karamazov
Take your learning even further by ascending the Stairway to Wisdom, a premium newsletter and entire library of book breakdowns designed to provide you with every cognitive tool you need to succeed in life and work. Check it out here!