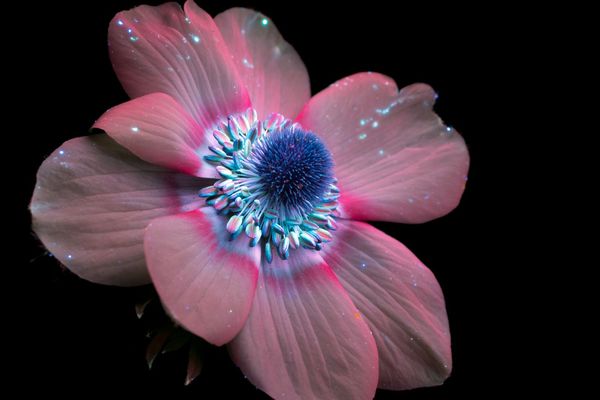 ⚡️ Enlightening Bolts
Can't miss gems of the weird and wonderful
🏔 Follow Your Bliss: Our new live online workshop to make 2021 an intensely meaningful year. Click here to learn more.
🪐Galaxy Brain Is Real: The Hubble telescope, the overview effect, and feeling interconnected through awe. Click here to read.
😣Trauma Narrative: An unorthodox view exploring the intricacies of abuse, victimhood, and healing. Click here to read.
🌳Tree of Ténéré: From Burning Man 2017, a dazzling artistic tribute to the most isolated tree on earth. Click here to see.
🍄Aldous Huxley Tribute: The 3rd Issue of "Psychedelic Review" published in 1964 includes tributes to Huxley from Alan Watts, Timothy Leary, and Huston Smith. Click here to read.
🎇 Image of The Week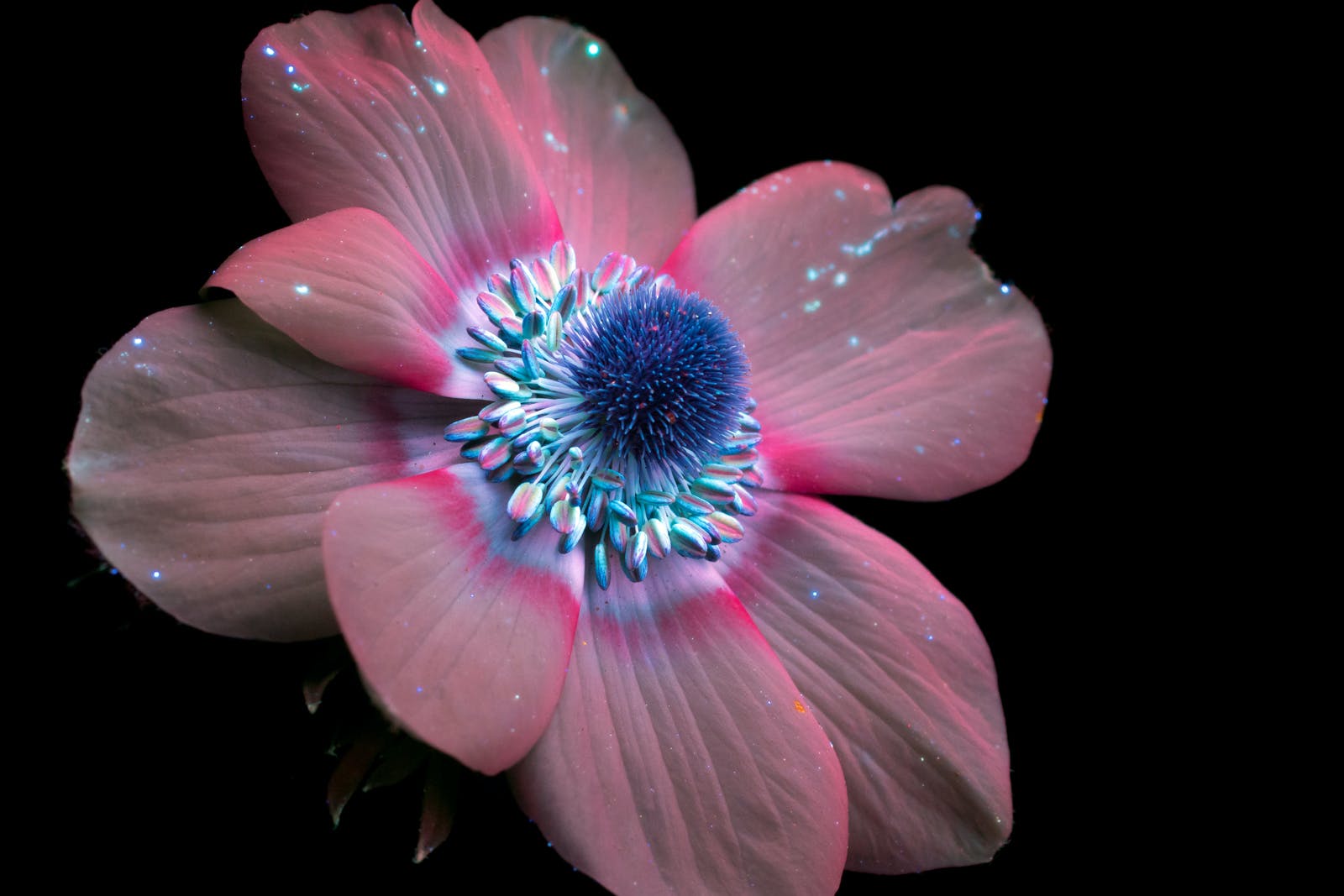 Craig Burrows is an American photographer who uses ultraviolet-induced visible fluorescence to capture light waves that are invisible to us and make them visible like in this luminous photo of a flower.
🌬Try Box Breathing
Box breathing was developed by Mark Divine to continue his training after his time in the Navy SEALs.
This breathing exercise will focus your mind, calm your thoughts, and regulate your nervous system.
Here are the 4 simple steps:
Inhale for a count of 5.
Hold the breath for a count of 5.
Exhale all the breath from the lungs for a count of 5.
Hold the breath for a count of 5.
You can use the animation below to guide you through the exercise. Trying going through this cycle 3 times and see how you feel afterward.
It only takes a minute.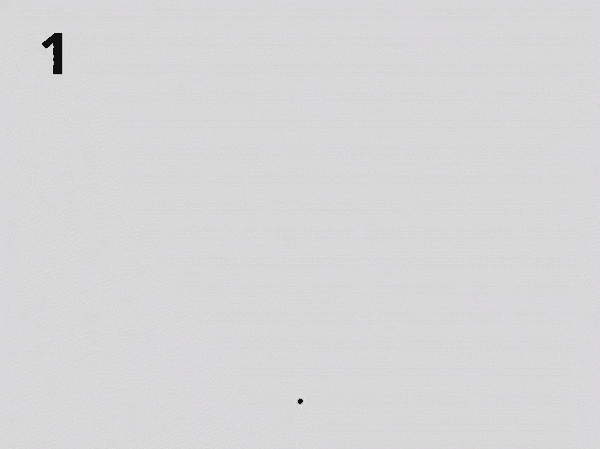 Credit to Paul Millerd for editing this GIF for Box Breathing.
🧠 Boldness Has Genius
William Hutchison Murray on the magic of commitment:
"Until one is committed, there is hesitancy, the chance to draw back, always ineffectiveness. Concerning all acts of initiative (and creation), there is one elementary truth, the ignorance of which kills countless ideas and splendid plans: that the moment one definitely commits oneself, then Providence moves too.
All sorts of things occur to help one that would never otherwise have occurred. A whole stream of events issues from the decision, raising in one's favour all manner of unforeseen incidents and meetings and material assistance, which no man could have dreamt would have come his way. I have learned a deep respect for one of Goethe's couplets:
Whatever you can do, or dream you can, begin it. Boldness has genius, power, and magic in it!"
Want a push to act from this place? Check out our upcoming Follow Your Bliss workshop to kickstart your 2021.
🤓 Learn This Word
Dérive: A french word for "an unplanned journey through a landscape, usually urban, on which the subtle aesthetic contours of the surrounding architecture and geography subconsciously direct the travelers, with the ultimate goal of encountering an entirely new and authentic experience."
⏳ From The Archives
A hand-picked classic HighExistence article
How I Embarked On A Slippery Hero's Journey By Following My Bliss(ters)
"Allow me to explore with you one of the most spontaneous and life-changing decisions of my life.
Six months ago, I had finished my studies and found a part-time job teaching philosophy. I believed that I was on the right track, and didn't particularly question the life that I was living.
However, on one fine, cold winter day in Copenhagen, all of that changed abruptly. This is the story of how—by following my bliss(ters)—I embarked on what Joseph Campbell called a "hero's journey."
Isn't it puzzling, how in some privileged moments, we have the immense courage and determination to fundamentally alter the direction of our lives in a split second, while in other circumstances we have a hard time even figuring out what to have for dinner?"
🎬 Endnote
If you want to set off 2021 right and learn unorthodox exercises and uncommon principles for living a meaningful life, join us for our new "Follow Your Bliss" Workshop. We'll be covering:
2020 Hindsight: Uncovering Wisdom and Amplifying Gratitude For The Last 365 Days
Why New Years Resolutions Don't Work (And What Actually Does)
The Lie of "Finding Your Passion" and What To Focus on Instead
The Infinite Vision Exercise: A Unique Brainstorming Process For Building An Inspiring Image of The Future
Possibility Engine: Building "Quantum Leap" Relationships and Sailing Towards Serendipity
The North Star Mentality: A Simple Focused Approach To Daily Progress
Rapid Fire Q&A and Group Sharing Circles
This experience is happening on tomorrow, January 3rd at 2 PM Eastern Time. Can't make it live? No worries. We'll send out the recording to everyone who enrolls. Will we see you there?
We hope you enjoyed this issue of Down The Rabbit Hole. Feel free to reply and tell us what you think.
With Wonder,
Mike Slavin & The HighExistence Team
P.S. Did a friend forward you this email? Read previous issues and sign-up to receive future issues here: https://highexistence.com/rabbithole