Nic Stubbs • • 2 min read
The Hidden Virtues of Community and the Lost Art of Feedback (HEx Dialogues #10)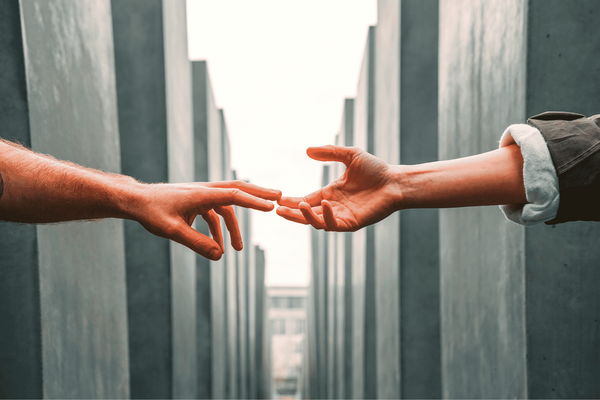 "One of the most powerful things community has done for me, is show me how much I lacked it my entire life."

Eric Brown (HEx Dialogues #10)
Do you feel seen?
When the people in your life ask you how you're doing, do they really want to know the answer?
If you'd like to find out exactly how that would look, then I highly recommend you tune into this episode.
Loneliness is worse for your health than 15 cigarettes a day. What we don't hear about is the endless list of benefits that come with being authentically connected to a community.
Think about Harry without Hermione and Ron. Iron Man without the Avengers. Or Goku if he never found Picollo and the gang. Yes, each of them is an epic hero with the potential to save the world within them, but without the help of their respective allies, that potential remains dormant.
At some point, we become disillusioned with the community and culture that we were raised in. Uncomfortably aware of our society's flaws, we recognize a thorough misalignment with our deepest values.
So we shoot off on our own mission. We go solo, forging a path that feels right for us. Along the way, friends and acquaintances are made, but we don't quite feel at home with anyone.
Aloneness becomes the new norm, making it easy to wonder whether this is how it's going to be for the rest of our lives…
Well, I've got some good news for you:
It's not.
The journey doesn't end there folks. Another, much more exciting chapter awaits beyond the monk in the cave phase. Chances are, if you're reading this, you've been approaching this threshold for a while now, along with a whole bunch of us.
How, why, and where do you find the others? Tune into this episode and find out.
IN THIS EPISODE:
How finding true community changed the lives of the team members
Harnessing feedback for hyper-growth
The value of being around people who actually want to hear about what's going on in your life
Ritual as a portal into the sacred
What is Metamorphosis 2.0? 🦋
Arriving in each moment with a sense of completeness rather than needing the world to make you whole
A special invitation for the High Existence Soul Family (You!)
Apotheosis 6.0 Announcement 😆
The glimpse into the future of High Existence
Please leave a review if you enjoy The HighExistence podcast.
WATCH OR LISTEN TO THE HEx DIALOGUES #10