Drivin' and Vibin' • • 5 min read
Drivin' and Vibin': Meet the Couple Who Sold Most of Their Possessions for a Life on the Road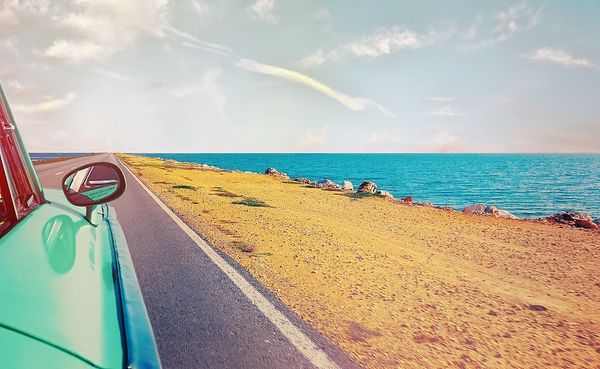 Most of us yearn for something greater.
We seek the adventure of a lifetime.
To return to the playfulness and limitless potential of our childhoods.
Over the years, we are bombarded with messages from peers, teachers, friends, and family.
"Be realistic."
"Calm down."
"That's great honey, but what are you actually going to do?"
Over time, these messages wear us down. We lose that sparkle, the dreams of a life well lived. The energy to run towards our future with open arms.
But why?
Why would we let this go? Why would we turn away from our authentic selves and our honest search for adventure?
More and more now, individuals hear the call to adventure. They refuse to fall in line and instead venture deep off the beaten path, exploring the wonderful possibilities that the world holds for us.
Enter modern mobile and nomadic lifestyles.
Shedding the weight of a sedentary lifestyle, these adventurers pack up and drive off towards the horizon of what is possible. Nomads travel around without a defined home base — home becomes wherever they lay their head at night. Mobile lifestyles mean that home moves with them, most often because they're driving it around in it.
This is where we meet Kyle and Olivia, the creators of Drivin' and Vibin'.
They had heard the call to adventure, and were committed to taking action. And so the process began. Downsizing possessions, converting the camper, and saving up and taking their income digital to accommodate the new mobile lifestyle.
A few months later, the adventure begins.
We sat down with Kyle and Olivia to ask these expert full-time travelers a few questions.
Hopefully, this interview will inspire and educate others who are hearing the call to do something unorthodox, choose freedom over luxury, value experiences over status, and to live a story worth telling.
Be careful, you may just want to pack up and do the same after reading their story!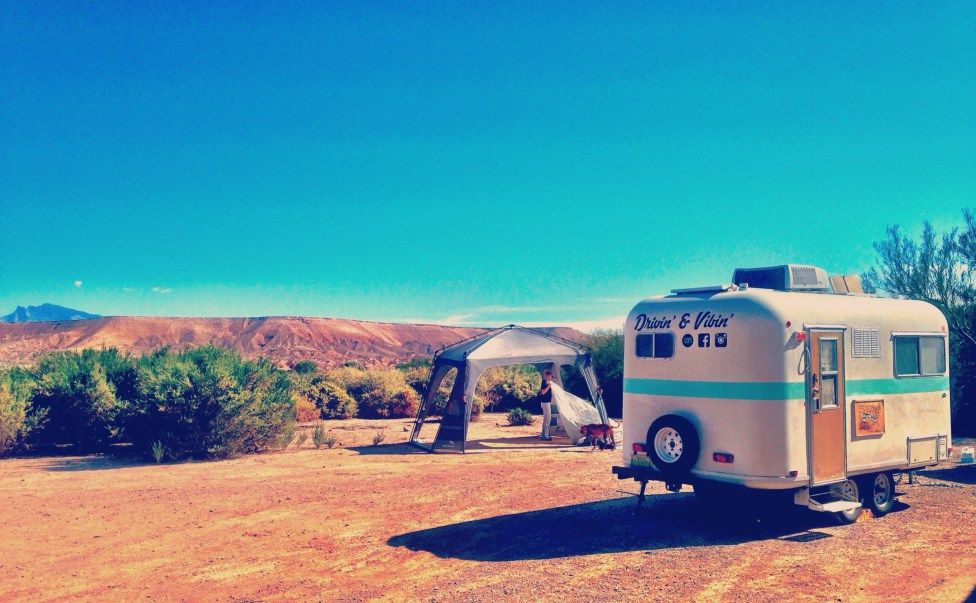 Mobile Lifestyle Interview
What was the initial impetus for your decision to radically change your lifestyle? What made you decide to do this?
We were catching up with our beliefs. We knew life was for living – and to us, that meant connecting with nature and people. The idea of traveling resonated deeply with us and we wanted to find a way to travel with minimal obligations and restrictions.
The process has been a natural progression, it hasn't felt like a radical change in lifestyle.
Why did you go for a towable camper, as opposed to, say, an RV or camper-van? Or were you open to whatever was in your price range and would work?
Money was a big factor in this decision. Our budget was about $4000 and we owned a well-maintained truck that could tow 4,000 lbs. We had to decide if we wanted to gamble on buying something with an engine, in which case we'd spend $4000 on something old & abused or sell the truck and spend $9000 on something old-ish.
After a lot of research and reasoning, a lightweight trailer was the best option. It gave us more storage space – being able to utilize the truck bed – and more living space. We were also able to stay under budget and put more money into our savings account.
In the future, we hope to buy a van that can tow the trailer. This will give us even more space and flexibility. We'd like to have the option to camp in either – perhaps traveling to South America in just a van.
What is the minimum amount of income you need to make per month to keep things going? (If this is too personal, I understand, but I think it would be useful information for our readers.)
The lifestyle we live now needs at least $1300 to break even. We saved for a year before leaving, so if we don't make $1300 its all good. But, we're also very adaptable. We could live on less, and/or take some different jobs. As the holiday season comes around, we're thinking about taking a seasonal job at Amazon to thicken our savings.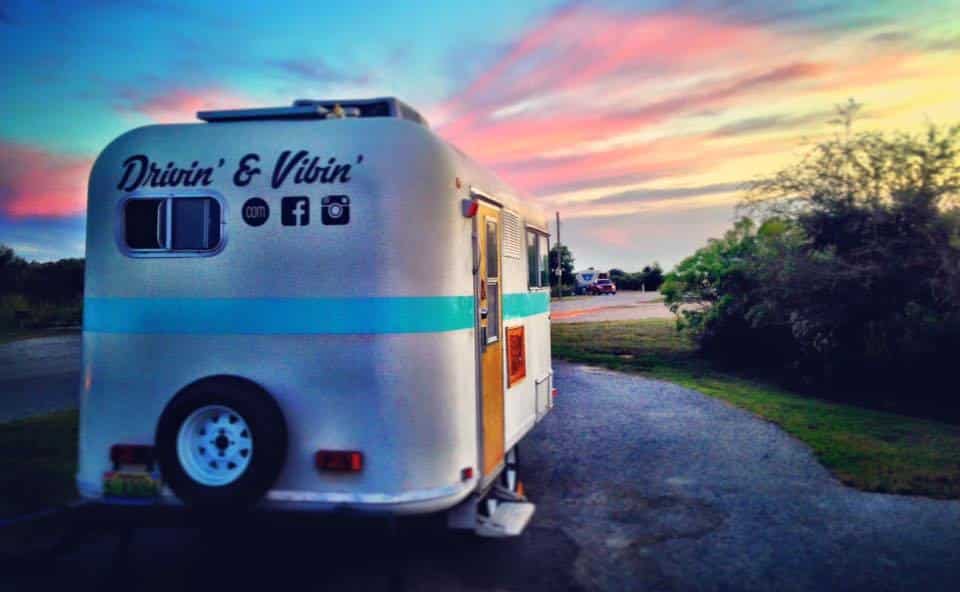 Any plans to take the camper outside of the United States? Or to take your travels abroad via some other means?
Those thoughts are definitely on our horizon. We don't know how it will manifest, but we're excited to see what opportunities will come.
Do you have any "horror stories" from the road? Near accidents or other bad situations you found yourselves in? One thing I would worry about is that a lifestyle of endless driving increases the chances of dying in a car accident substantially. Did you consider this?
We've been fortunate and don't have any horror stories yet. Driving is a much more thoughtful activity in this nomadic life. Before a driving day, we spend time surveying different routes, noting elevation changes and speed limits. We try to avoid interstates and minimize distances between stops.
Our ideal driving day consists of state and county highways, driving at 55 mph, and between 100-200 miles.
When we're chilling at a campsite, we drive much less than we did before we began this journey. We define endless driving as the loop to work & home that we managed to escape!
In what ways could the United States' infrastructure be better designed to accommodate people living a nomadic lifestyle?
The US infrastructure is amazing for nomads. There is so much free camping provided by the government, through Bureau of Land Management. It's public land and it's abundant in the west! We just learned about this during our year of preparation. One thing the USA could do is inform the public that these campgrounds and public lands exist.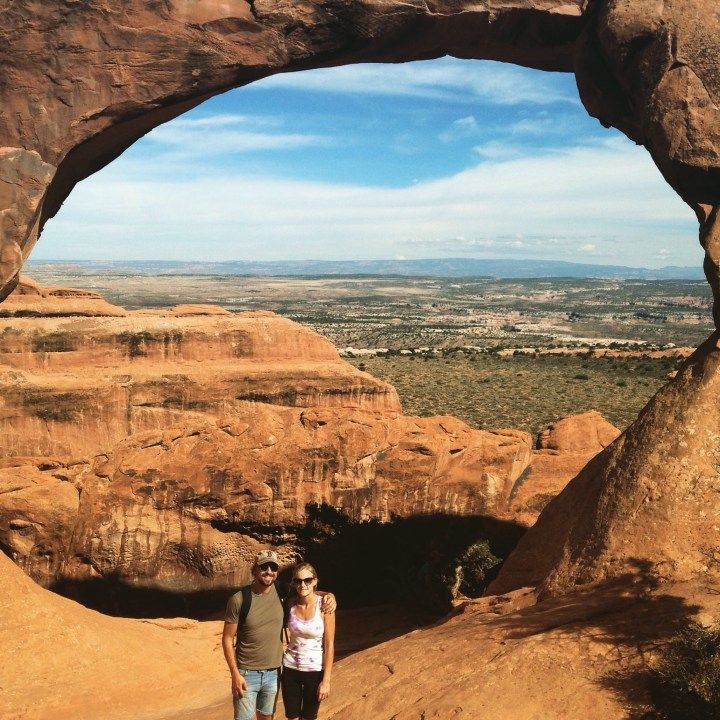 Why don't more people do what you're doing, in your opinion?
We think that people don't know its an option. Some think its too expensive, some think they can't do it with kids, some think it would be lonely – but none of those reasons carry any weight from what we have seen on the road. Families and single travelers alike are all included in a community of goodhearted people, leading full lives and making lasting connections. I think we are sold a very specific version of "The American Dream" and it isn't always in alignment with a lot of people and their passions. I think we can sometimes misconstrue "success" as how closely our lives resemble those around us and are generally discouraged to deviate from the norm.
What are one or two of the greatest lessons you've learned from this experiment/lifestyle so far?
The law of attraction is always at work. We believe our thoughts create our reality, so we do our best to live in alignment and spread positive energy. We trust in our ability to handle any situation as it comes. This philosophy helps us manifest our goals and presents us with wonderful people and experiences along the way.
If you felt the call, or these stories resonated with you, you can keep up with Kyle and Olivia and all of their adventures over on the Drivin' and Vibin' blog.