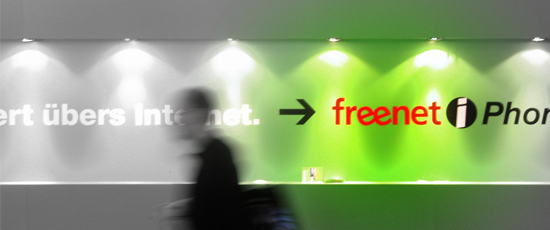 The Freenet Project is essentially an internet within the internet, but with absolutely no censorship. The information hosted on Freenet is encryted and routed through many different nodes, which makes it incredibly difficult to track who is providing and requesting the information on its servers. Thus Freenet accomplishes absolute freedom of speech! Something we shouldn't have to strive for especially in the U.S., but nonetheless, it's here. All you have to do to access Freenet is going here and download it, then it will be seamlessly integrated into a browser window.
What can you do on Freenet?

A lot of things, as listed below, but the most fun is in just browsing around and looking at the bizarre content that just

would not be found anywhere else.



– like Limewire or torrents, Freenet serves as a P2P sharing network allowing you to download massive files for free (and without worry of getting fined for pirating!)
– publish your own Freenet site with whatever content you want
– communicate via message boards
– send private emails to other users
– browse the large amount of information available on Freenet
What info/data is on Freenet?
– music, video, picture and application files

– many different texts, i.e.

Bomb-Making Manual

and

Guide to Homemade Poisons

(not all of the material is this dark in nature, don't be discouraged)

– Freetube – the YouTube of Freenet, showing links to all videos uploaded to the server

Note:
Freenet will move pretty slowly at first, but it will pick up speed as your use it more because more of the information will already be stored in your cache. It will also ask you questions why you are configuring your settings like "How concerned are you that your computer will be seized and searched through?" Don't be scared by that, it's just configuring your security settings. Yes, it is that underground, some of the information on this server is pretty secretive. Enjoy!