Nic Stubbs • • 1 min read
Rashad Evans - Becoming a Warrior, 5-MeO-DMT, Finding Your Passion and Letting Go To Find Your Way Through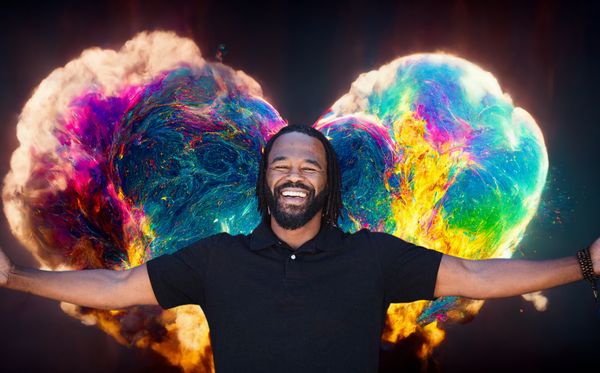 What does it take to become the best fighter on the planet?

And then how do you go from there, to building a Bufo Alvarius (5-MeO-DMT) based NFT collection designed to bring attention to mental health awareness?

This is the incredible journey that we cover in this episode.

Rashad Evans is the former UFC Light Heavyweight Champion of The World, Hall of Famer, and current-day desk analyst. He recently co-founded Umbo, a company that supplies the world with high-quality functional mushrooms, and created MetaToads, a collection of 10,000 NFTs based on the psychedelic Sonoran Desert Toad.
In this episode:

Rashad's internal shift that has occurred since his fighting days
The role that plant medicines played in his transformation
Genuine affirmations as the future speaking through you
What it feels like to be the best fighter on the planet
Advice for someone who is trying to find their passion
The importance of sweet potatoes
The down low on all of Rashad's projects
Why letting go is the most important part of the process
Links
Rashad's Projects:
Umbo (use code hex15 for 15% off any purchase)
Rashad's Social Media Links:
Videos Mentioned: