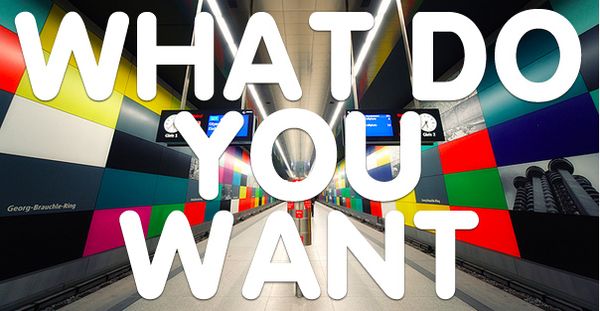 Hey everybody! I know it's been a while since my last post and before I explain I'd like to ask you 3 simple questions:
1) What do you want out of HighExistence?
2) What do you like most about HighExistence?
3) What do you want more of on HighExistence?
**Edit: What do you think about adding a forum to the site where everyone can discuss the articles and any other idea/topic that pertains to the site's subject matter? Comments are great but forums are far more organized and easier to navigate. **
I really want to start making this site catered towards the wants and needs of the readers. So please feel free to leave some answers in the comment section below! (More posts, more often goes without saying)
HighExistence is about to go through some major changes.
I've been working tirelessly on a complete site re-design that will make it easier for you to navigate the site and find more articles that pique your interest. It's very sexy looking if I do say so myself and I know you're going to like it.
I've also been working on a lot of changes on iPhoneMerchants.com in anticipation of a new product launch and new pricing plans. Plus some of my current freelance jobs are taking up a LOT of my time. So even with the extra hours of awake time, the last few weeks have been complete craziness. I'm very much looking forward to getting back to focusing on HighExistence.
Some articles that I have in the works:
"An Intellectual Discussion of Death" — An overview of different cultures' views of death, relevant scientific studies and of course some theoretical arguments for people to disagree with :)
"This Will Mindfuck You" — Article on the two-slit experiment that proved that observation has an effect on matter at the particle level + the implications of this effect on life in general
"40 Visually Stunning Reasons to Travel" — Self-explanatory
"How to Get in Shape Fast and Easily" — Working out is never easy but this guide will show you the easiest way to get in shape at home (meaning no gym equipment) in under 30 minutes per day.
That's only four of about 20 articles that I have 50% written so I hope you have been adequately teased :)
---
By the way, HighExistence dipped below 100,000 in Alexa rank for the first time today. Unless you're a web-geek, you've probably never heard of Alexa rank, but just know this has always been a huge goal of mine since I started the site.
Anyways I'm looking forward to hearing what you have to say. Tell me what you want and I will deliver!