Eric Brown • • 2 min read
Adam Strauss — Psychedelics, Psychotherapy, and Healing OCD with Mushrooms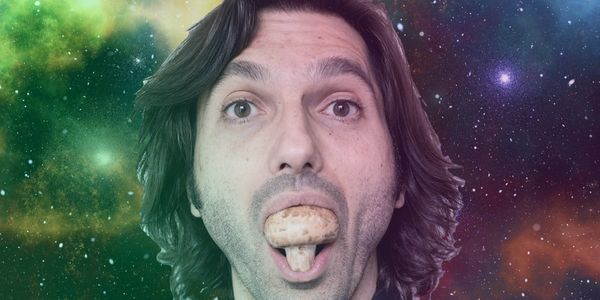 Comedians are serving an important role in society right now.
In a culture that is increasingly fractured into memetic battalions, ideological strongholds, and relentless tribalism — comedy provides a vehicle to discuss these difficult topics and shed some much need light and levity on the situations unfolding.
One of the burgeoning and contentious spaces coming into the light right now is the renaissance of psychedelics as psychotherapeutic experiences and medicines.
Adam Strauss is no stranger to this space.
After going through the traditional medical paradigm, looking for a solution to treat his debilitating OCD (obsessive-compulsive disorder) – both medications and therapy was failing him. Left with no viable options, he turned to an unexpected ally — magic mushrooms.
Adam's citizen science work with psilocybin (the active ingredient in magic mushrooms) gave him space and the breathing room necessary to make some impressive strides in managing his mental space.
The results of his experiments here became the foundation for The Mushroom Cure — a dramatic monologue series that Adam created and performed himself, launching him directly into the psychedelic world and into the public stage here.
In this conversation, we both sit down, open up, and explore the raw and vulnerable space of living with mental illness, the promise and pitfalls of modern psychotherapy, and the opportunity presented to us with psychedelic therapy and the psychedelic experience at large.
This is a raw, vulnerable, and real conversation – nothing was left off of the table for discussion.
If this space resonates with you, if you are experiencing something similar in your own life — you won't want to miss this conversation.
Without further ado, here is Adam Strauss. 🍄
WHAT WE DISCUSS IN THIS EPISODE:
The value of humor in deep transformation
The harsh reality of living life with mental illness
The promise and pitfalls of modern psychotherapy
How mushrooms transformed Adams OCD
Where do psychedelics fit in modern society?
Psychedelic integration and the growth process
Understanding identity during times of flux
MUCH MORE…
LISTEN TO THE HEx PODCAST (#38)
(Please remember to leave a review because it helps us improve the podcast!)




WHERE TO FIND MORE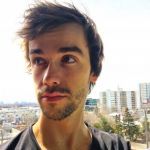 I'm a creator, artist, writer, and experience designer. I help people become themselves.