Eric Brown • • 1 min read
Cris Beasley – A Grounded Guide to Channelling, Psychedelic Facilitation and Finding Out What You Are Here To Do (#62)
Cris Beasley has become a profoundly influential force in my life.
Her ability to go directly to the places where we are hiding, playing it small, and not owning the raw realities of our human experience is remarkable.
Her path from the tech world to being CEO of an AI company, to psychedelic facilitator, medicine woman, and oracle creator is as vibrant and rich as her personality.
Cris has several amazing achievements under her belt:
Working with Mozilla to shape the open internet.
The trials and tribulations of being a CEO.
Creating the 'Cult of Busyness' immersive workshop experience
Psychedelic facilitation and retreat work
Creating the Becoming Dragon oracle deck
Her new microdosing experience
+ much more
Cris is as emotionally attuned as she is wise. As witty as she is serious. It's been an incredible process to watch her grow, evolve, and continue to execute with a combination of quality, speed, vigour, and grace.
Bridging the shamanic and the scientific, the emotional and the intellectual, Cris is a deeply strong, powerful, and loving voice in the space of emotional intelligence, personal healing, and experience design.
You can find her at:
Enjoy this episode of the HighExistence podcast with Cris Beasley!
Please leave a review if you enjoy The HighExistence podcast.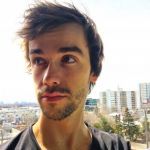 I'm a creator, artist, writer, and experience designer. I help people become themselves.