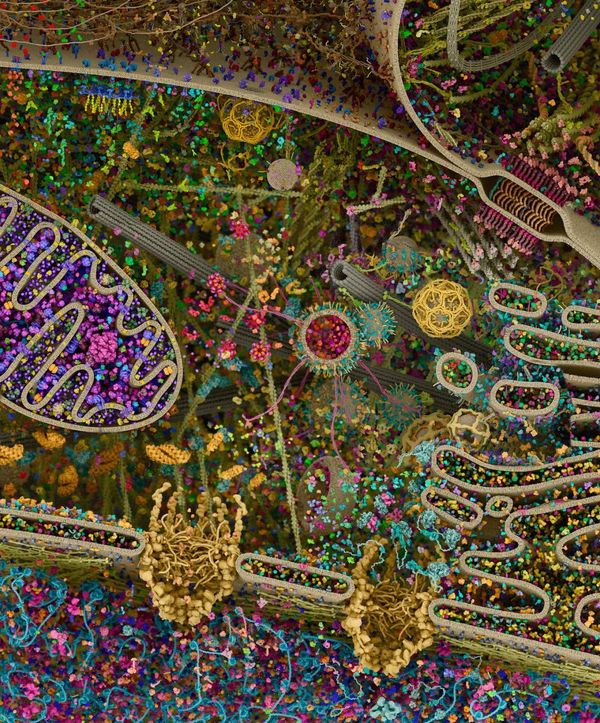 ⚡️ Enlightening Bolts
Can't miss gems of the weird and wonderful
🕺Life Stats: A fun visual tool todiscover interesting facts and figures about your life by simply entering your birthday. Check it out here.
🕍In Praise Of The Gods: A brilliant piece of writing highlighting the excesses of rationality and the importance of embracing mystery and wonder. Click here to read.
🦜Birds In Flight: Watch the beautiful sight of starling murmurations and feel enchanted by nature. Click here to watch.
🚀SpaceX Rocket Takes Off: Watch the recent launch of a crewed mission to the International Space Station. Click here to watch.
📜Think Like Marcus Aurelius: Exploring the life of The Stoic Emperor in our most popular HighExistence Podcast episode. Click here to listen.
🎇 Image of The Week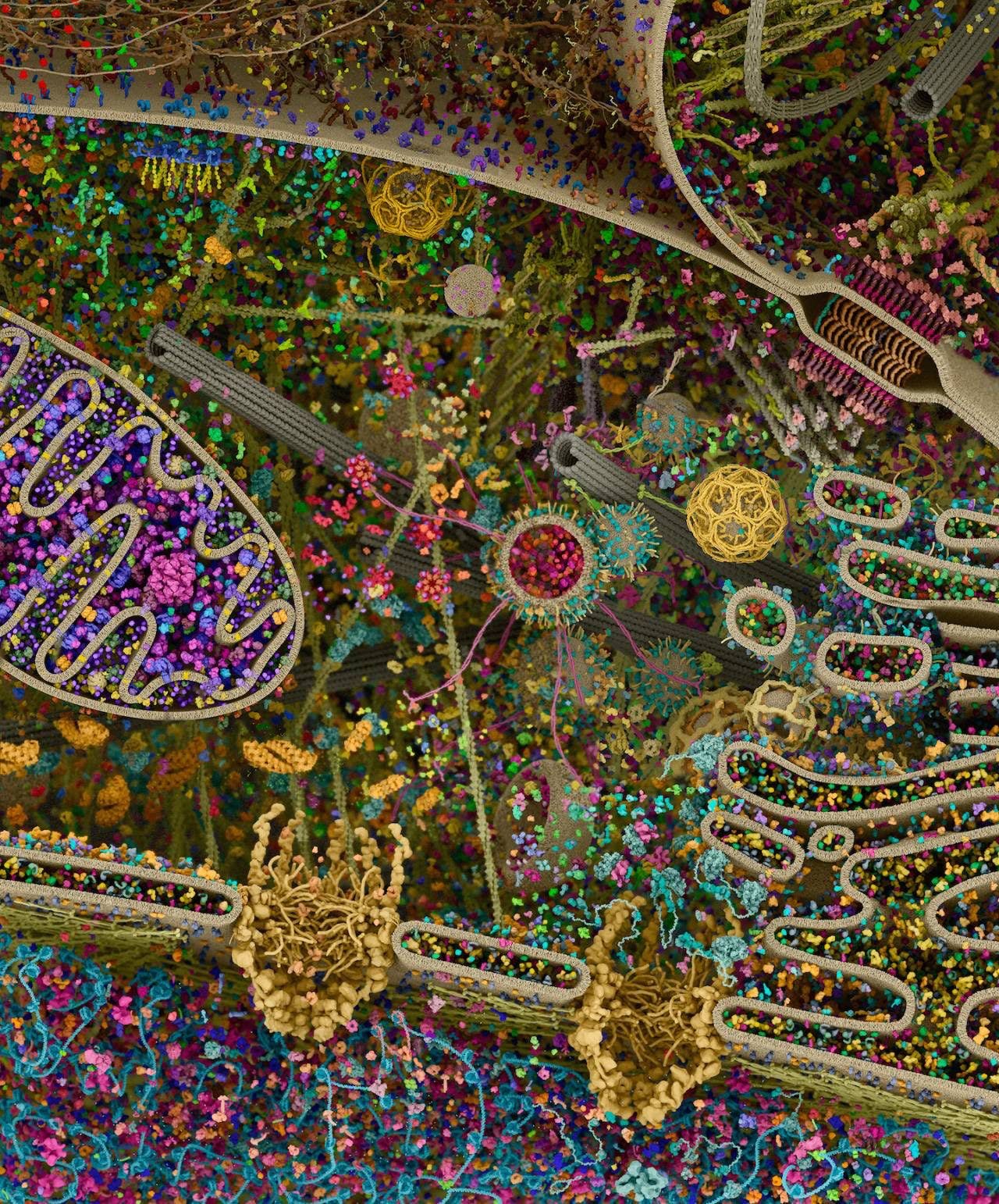 This trippy image is the most detailed 3D rendering of a cell that humans have created. It was made using a fusion of X-ray, nuclear magnetic resonance, and electron datasets.
📹 Time Travel Via Video
After my grandmother died, I spent time sifting through old videotapes to see if I could come across any footage of her. I found some when I was a very young child and it instantly stirred up a cocktail of grief and gratitude.
Watching these old videos felt like a form of non-participatory time travel. I was trapped behind a glass window so I couldn't interact or interferre with what was unfolding but I was able to witness it all over again.
I was able to revisit these mundane moments that at the time held no special significance. Because cameras have become so ubiquitous I think we've grown a bit too accustomed to their magic.
They are reality freezing machines allowing us to teleport back to a moment or a series of moments in time. The footage remains the same but the eyes viewing it change because the significance of what was captured transforms as life proceeds and things are lost.
So I'd offer you a reminder that today is a good time to anticipate endings and goodbyes. Not to increase worry but to enhance  appreciation. Find a random moment in the day with the people you love and capture it on video.
Things will not always be this way and someday having the option to travel back into a small segment of what's here now could mean the world to you.
🍄 Psychedelic Renaissance
The New Jersey Senate approved a bill to remove criminal penalties for possession of marijuana. In a surprise move, they added an amendment to reduce the penalty of psilocybin mushroom possession to a misdemeanor.
It had previously been a third-degree felony. The amendment was passed without debate or discussion. This development coincides with more and more scientific research surfacing the therapeutic value of mushrooms for the treatment of mental health conditions.
Another major milestone was reached on November 17th when the Canadian government allowed for the first patient without a terminal illness to legally use mushrooms to treat her depression, anxiety, and past trauma.
The Psychedelic Renaissance is alive and well.
✨ Find Meaning: Go For A Walk
Soak up these beautiful words from Albert Camus:
"Find meaning. Distinguish melancholy from sadness. Go out for a walk. It doesn't have to be a romantic walk in the park, spring at its most spectacular moment, flowers and smells and outstanding poetical imagery smoothly transferring you into another world.
It doesn't have to be a walk during which you'll have multiple life epiphanies and discover meanings no other brain ever managed to encounter. Do not be afraid of spending quality time by yourself. Find meaning or don't find meaning but 'steal' some time and give it freely and exclusively to your own self.
Opt for privacy and solitude. That doesn't make you antisocial or cause you to reject the rest of the world. But you need to breathe. And you need to be."
🤓 Learn This Word
Ya'aburnee. This Arabic term means "You bury me," a declaration of one's hope that they'll die before another person because of how difficult it would be to live without them.
⏳ From The Archives
A hand-picked classic HighExistence article
Want to experience more magic in everyday life? Read "Unlocking The Shamanic Perspective for a Profoundly Magical Existence."
Unlock The Shamanic Perspective
We hope you enjoyed this issue of Down The Rabbit Hole. Feel free to reply and tell us what you think.
With Wonder,
Mike & The HighExistence Team
P.S. Did a friend forward you this email? Sign-up to receive future issues here: https://highexistence.com/rabbithole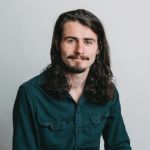 Mike is a magician and poet telling tales from the intersection of attention, deception, and wonder.