Nic Stubbs • • 2 min read
John Vervaeke 2 – Redesigning Religion, Culture Hacking, and Saving Spirituality (#49)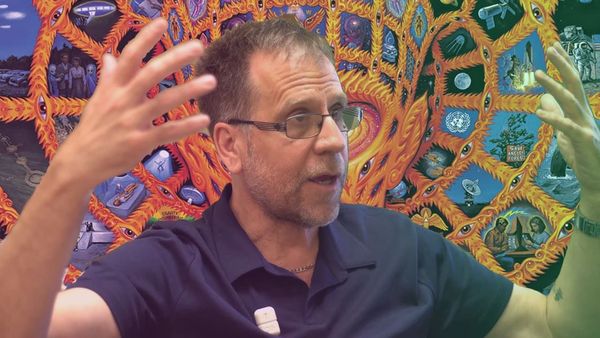 If you identify as spiritual but not religious, then this one is for you.
In our second interview with John Vervaeke (first one here), he urges those who have been traversing the spiritual path on their own up until now to come together and join forces:
"We need the best wisdom we can come up with. The chances that you're going to get that on your own are very small."

— John Vervaeke, HEx Podcast #49
What forms as we come together is what John calls 'the religion that is not a religion'.
If you extracted everything that was valuable from traditional religions and left behind what was constricting and harmful, this is what you would get.
"We need to reach deeply into the roots of our traditions in order to grow up into the novelty of the sunlight, if we're going to grow what we need here."
Why do we need something like this? And how do we begin to build it?
Eric and John dive deep into these questions and surface with a stash of nuggets pointing the way to a world of wisdom.
What We Cover:
Why we need a religion that is not a religion
The problems that arise from being 'spiritual but not religious'
Why it's not a religion
Untangling the supernatural from the spiritual
How to build up your own community
Metapsychotechnologies for curating ecologies of practice
Yoga's 4 paths to Union as an example of pluralism
Western traditions as equally viable paths to wisdom
MUCH MORE…
Links to some of John's work mentioned:
Join the Discord Server to discuss and reflect upon John's work.
Please leave a review if you enjoy The HighExistence podcast.
LISTEN TO HEx PODCAST (#49)
(Please remember to leave a review because it helps us improve the podcast!)