Eric Brown • • 2 min read
Marie Lou – Plant Diets, Shamanism, & the Nature of Illness (HEx Podcast #45)
It's not every day you sit down with a shaman to explore their life, beliefs, practices, and opinions.
But today, we're doing just that.
We have the pleasure of sitting down to talk to our friend Marie Lou of Infinity Retreats. We have worked with Marie Lou and her partner Anke at our Apotheosis Retreats, and it was Marie Lou and Anke who ran the diet that Jon and I discussed in Episode 28.
Marie Lou is a true example of where 'doing the work' can take you. Through extensive study, diets, and work with the plants, she moves gracefully through the world with the poise and power of someone who walked the path for a long time.
But this isn't just an exploration of her work, we get the opportunity to go into much more with her.
Things like:
How did you start doing this work?
What has the past year with COVID been like for you?
Do you still feel fear?
How do you understand illness?
What's your definition of a shaman?
Resources from Marie Lou on German New Medicine:
And much more ground is covered. This is an up close and intimate look at how one moves down the path from just interested to awakened, what work is required to hold space and conduct ceremonies, and why anyone would do this and what results they can see.
It is an exploration into the world of the plants, the nature of reality, and the purpose of the here and now.
We are so honoured to bring this to you, and hope that this will be the start of many more conversations to come.
If you liked this and want to hear more from Marie Lou + Anke, send us an email or give us a comment to let us know.
IN THIS EPISODE:
How has the past year with COVID been for you?
How do you describe what you do?
Exploring Bufo and how to diet the medicine.
Understanding diets and how to do the work.
How did you get started doing this work?
What's your definition of a shaman?
German New Medicine and the nature of illness.
Does a shaman still feel fear?
Infinity Retreats and the path forward.
MUCH MORE…
Please leave a review if you enjoy The HighExistence podcast.
LISTEN TO HEx PODCAST (#45)
(Please remember to leave a review because it helps us improve the podcast!)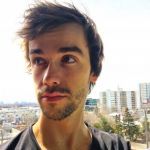 I'm a creator, artist, writer, and experience designer. I help people become themselves.