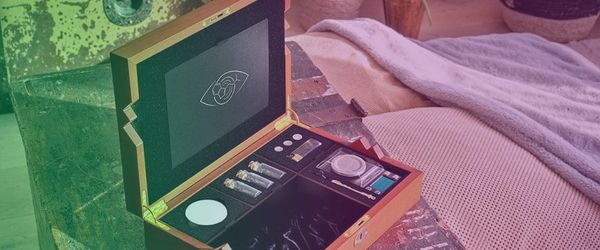 Is it possible to bring the level of reverence and integrity that we see in traditional plant medicine ceremonies into our own homes?
Koen and Sebastian, the team over at Portier Supplies have created a product that is doing exactly this.
"Psychedelics deserve a beautiful place in people's lives, not shoved in a closet, hidden away somewhere'"

— Sebastian from Portier Supplies, HEx Podcast #50
There is a lot of shame that many well-intentioned psychedelic users carry around due to misinformed stigma and misplaced projections.
Initiatives such as Portier Supplies are putting that to an end.
This conversation is a dive into psychedelic healing and the exciting realms beyond, as well as a front row seat to the tricky business of psychedelic entrepreneurship.
What We Cover:
2:40 – The journey that led to the creation of Portier
11:35 – What the Portal Box is
17:00 – The true meaning of luxury
20:05 – What comes after healing with psychedelics?
24:00 – Maintaining integrity when combining business and spirituality
43:25 – Growth as the accumulation of responsibility
44:25 – Practices that support psychedelic use
53:55 – Bufo vs Ayahuasca
MUCH MORE…
Please leave a review if you enjoy The HighExistence podcast.
LISTEN TO HEx PODCAST (#50)
(Please remember to leave a review because it helps us improve the podcast!)