Martijn Schirp • • 2 min read
The Tremendous Potential of Inspiring Others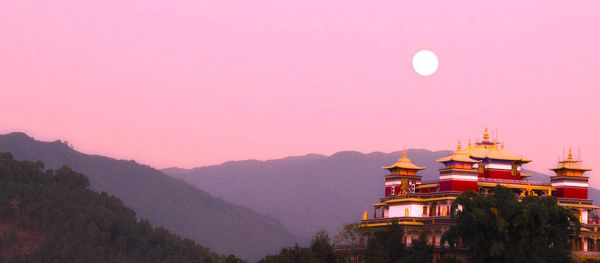 Two and half year ago, I wrote my first article for HighExistence. My fast life was turned upside down and I found myself far removed from home. Looking back, I can see this period changed my life. Drastically. And I am very happy I made the choices I did. From that moment on, I learned how to take care of myself and the others around me.
Since coming back home, I always longed to return and explore the wondrous world of the far east even deeper. There is something magical there that attracts me. When I revisit those places in my memory my pupils widen uncontrollably. Perhaps it's because of the smiles or the rich variety of tradition. Perhaps these are just my own projected associations of the past, of a care-free time and a beautiful learning experience.
But it feels magical nonetheless. Being there I slowly started to expect the unexpected, to trust my own judgment and to look out for the little signs that will guide me on my path. I collected ideas that are still shaping my future and I found friends who will last several lifetimes.
There is one moment, however, that linked all of these experiences together. In that moment, I saw a glimpse of fate through the cracks of my chaotic reality. The invisible thread that seems to connect us all together.
I was in Nepal again. Exactly two years later. I entered the same monastery which used to be my home for a month. The same month long introduction to Tibetan Buddhism course that changed my life was going on. My heart was pulsing excitedly.
Suddenly, out of the cloud of nothingness, someone approached me. This stranger asked me if, perhaps, we had met before. After a careful study of his face I replied that this could very well be the case. He was young, bald and grinning as if he knew something I did not. I introduced myself which caused the person in front of me to jump up with excitement.
This unknown face called out my name. 'Martijn! Martijn from HighExistence! Your post is what made me go here!'
I can still feel the goosebumps from that moment.
Time slowed down. I realized that I was meeting someone in the exact same place I wrote about two years earlier and we were both here now because he read what I wrote.
Inspiration is nothing more than to show it can be done so others can experience the thought, 'I can too.' Inspiration is to leave a trail of breadcrumbs so others can see a road where there was none before. Inspiration is invisible until you walk back down the road yourself and see that it has become populated.
This is what I love about this community. Every post we make. Every compliment we give. Every piece of advice we share. Everything we leave behind for others to find is another breadcrumb. We don't know who is looking. We don't know who will follow our steps, if any. But, when we look back, we know it has the tremendous potential of inspiring others.
And so, we take another step. And leave another crumb behind.