Eric Brown • • 7 min read
37 Sage Stories from Pema Chodron for a Masterclass in Meditation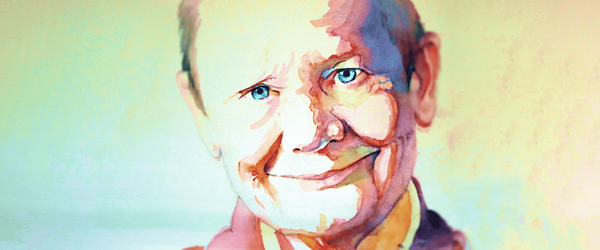 "To be fully alive, fully human, and completely awake is to be continually thrown out of the nest. To live fully is to be always in no-man's-land, to experience each moment as completely new and fresh. To live is to be willing to die over and over again."

— Pema Chodron
Pema Chodron should be a household name.
An American Tibetan Buddhist, she studied under Chogyam Trungpa and has published many books on the human condition, honest self-exploration, and the value to be found in honesty and spiritual courage.
We owe her a lot, as her book When Things Fall Apart was an important part of our teams' early development.
With an uncanny ability to speak openly about the experiences we all go through in life, she can inspire you to delve deep into your personal phenomena with the spacious freedom needed to make meaningful progress along your path.
She can cut through self-serving beliefs and spiritual bypassing techniques with the honesty and care of a loving mother, but the straightforward wisdom of a teacher with decades of experience.
Each word is intentional, every phrase necessary. She peels back layers and layers of excuses and indecision to tell you exactly what you need to hear if you're ready to hear it.
Embrace the honesty, and blossom into what you can become.
Nature of Mind
"You are the sky. Everything else – it's just the weather."
"Fear is a natural reaction to moving closer to the truth"
"A further sign of health is that we don't become undone by fear and trembling, but we take it as a message that it's time to stop struggling and look directly at what's threatening us."
"Letting there be room for not knowing is the most important thing of all. When there's a big disappointment, we don't know if that's the end of the story. It may just be the beginning of a great adventure. Life is like that. We don't know anything. We call something bad; we call it good. But really we just don't know."
"We are like children building a sand castle. We embellish it with beautiful shells, bits of driftwood, and pieces of colored glass. The castle is ours, off limits to others. We're willing to attack if others threaten to hurt it. Yet despite all our attachment, we know that the tide will inevitably come in and sweep the sand castle away. The trick is to enjoy it fully but without clinging, and when the time comes, let it dissolve back into the sea."
"Rejoicing in ordinary things is not sentimental or trite. It actually takes guts. Each time we drop our complaints and allow everyday good fortune to inspire us, we enter the warrior's world."
"As long as our orientation is toward perfection or success, we will never learn about unconditional friendship with ourselves, nor will we find compassion."
"We have two alternatives: either we question our beliefs – or we don't. Either we accept our fixed versions of reality- or we begin to challenge them. In Buddha's opinion, to train in staying open and curious – to train in dissolving our assumptions and beliefs – is the best use of our human lives."
"Nothing ever goes away until it has taught us what we need to know."
"It isn't the things that happen to us in our lives that cause us to suffer, it's how we relate to the things that happen to us that causes us to suffer."
"Once you create a self-justifying storyline, your emotional entrapment within it quadruples."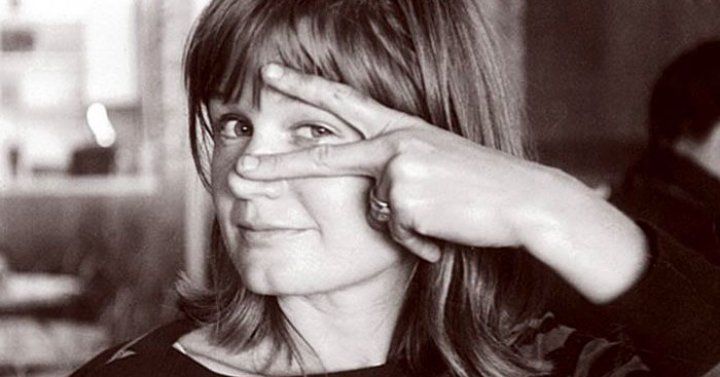 Introspection
"The only reason we don't open our hearts and minds to other people is that they trigger confusion in us that we don't feel brave enough or sane enough to deal with. To the degree that we look clearly and compassionately at ourselves, we feel confident and fearless about looking into someone else's eyes."
"The most fundamental aggression to ourselves, the most fundamental harm we can do to ourselves, is to remain ignorant by not having the courage and the respect to look at ourselves honestly and gently."
"Rather than letting our negativity get the better of us, we could acknowledge that right now we feel like a piece of shit and not be squeamish about taking a good look."
"Only to the extent that we expose ourselves over and over to annihilation can that which is indestructible in us be found."
"Do I prefer to grow up and relate to life directly, or do I choose to live and die in fear?"
"We can spend our whole lives escaping from the monsters of our minds."
"So even if the hot loneliness is there, and for 1.6 seconds we sit with that restlessness when yesterday we couldn't sit for even one, that's the journey of the warrior."
"Without giving up hope—that there's somewhere better to be, that there's someone better to be—we will never relax with where we are or who we are."
"It's a transformative experience to simply pause instead of immediately fill up the space. By waiting, we begin to connect with fundamental restlessness as well as fundamental spaciousness."
"Meditation practice isn't about trying to throw ourselves away and become something better. It's about befriending who we are already."
"Relaxing with the present moment, relaxing with hopelessness, relaxing with death, not resisting the fact that things end, that things pass, that things have no lasting substance, that everything is changing all the time—that is the basic message."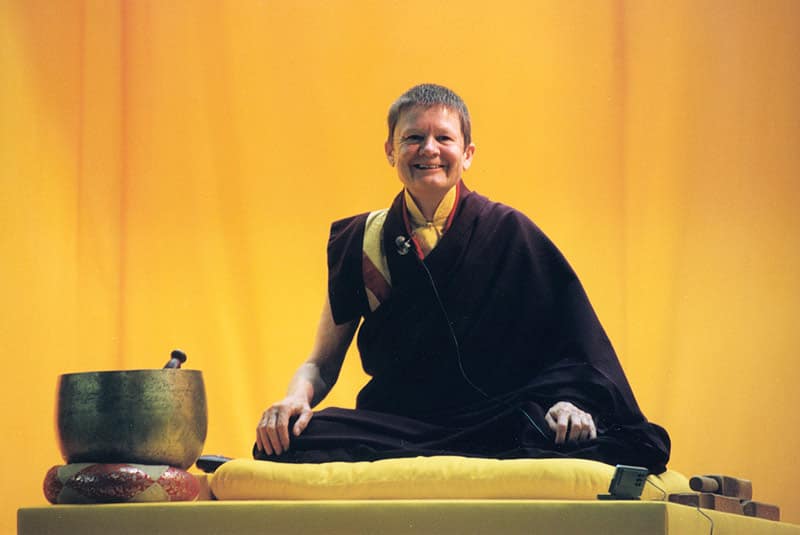 Humanity
"Compassion is not a relationship between the healer and the wounded. It's a relationship between equals. Only when we know our own darkness well can we be present with the darkness of others. Compassion becomes real when we recognize our shared humanity."
"We think that the point is to pass the test or overcome the problem, but the truth is that things don't really get solved. They come together and they fall apart. Then they come together again and fall apart again. It's just like that. The healing comes from letting there be room for all of this to happen: room for grief, for relief, for misery, for joy."
"We don't set out to save the world; we set out to wonder how other people are doing and to reflect on how our actions affect other people's hearts."
"There is a story of a woman running away from tigers. She runs and runs and the tigers are getting closer and closer. When she comes to the edge of a cliff, she sees some vines there, so she climbs down and holds on to the vines. Looking down, she sees that there are tigers below her as well. She then notices that a mouse is gnawing away at the vine to which she is clinging. She also sees a beautiful little bunch of strawberries close to her, growing out of a clump of grass. She looks up and she looks down. She looks at the mouse. Then she just takes a strawberry, puts it in her mouth, and enjoys it thoroughly. Tigers above, tigers below. This is actually the predicament that we are always in, in terms of our birth and death. Each moment is just what it is. It might be the only moment of our life; it might be the only strawberry we'll ever eat. We could get depressed about it, or we could finally appreciate it and delight in the preciousness of every single moment of our life."
"Like all explorers, we are drawn to discover what's out there without knowing yet if we have the courage to face it."
"No one ever tells us to stop running away from fear…the advice we usually get is to sweeten it up, smooth it over, take a pill, or distract ourselves, but by all means make it go away."
"When we resist change, it's called suffering. But when we can completely let go and not struggle against it, when we can embrace the groundlessness of our situation and relax into it's dynamic quality, that's called enlightenment"
"Trying to run away is never the answer to being a fully human. Running away from the immediacy of our experience is like preferring death to life."
"At the root of all the harm we cause is ignorance."
"It is possible to move through the drama of our lives without believing so earnestly in the character that we play. That we take ourselves so seriously, that we are so absurdly important in our own minds, is a problem for us. We feel justified in being annoyed with everything. We feel justified in denigrating ourselves or in feeling that we are more clever than other people. Self-importance hurts us, limiting us to the narrow world of our likes and dislikes. We end up bored to death with ourselves and our world. We end up never satisfied."
"The essence of bravery is being without self-deception."
"To lead a life that goes beyond pettiness and prejudice and always wanting to make sure that everything turns out on our own terms, to lead a more passionate, full, and delightful life than that, we must realize we can endure a lot of pain and pleasure for the sake of finding out who we are and what this world is."
"Don't let life harden your heart."
"Affirmations are like screaming that you're okay in order to overcome this whisper that you're not… maybe you're not okay. Well, no big deal. None of us is okay and all of us are fine."
---
---
---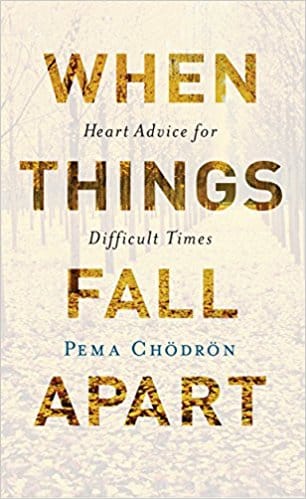 When things fall apart is a masterful piece on thriving in chaos and recovering from pain with resiliency and internal fortitude. This seminal piece heavily influenced our Co-Founder, Martijn Schirp, on his own spiritual journey and is highly recommend to anyone looking to elegantly face the trials of the human experience.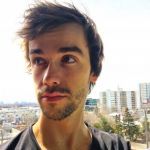 I'm a creator, artist, writer, and experience designer. I help people become themselves.