Martijn Schirp • • 3 min read
4 Books That Will Teach You a New Paradigm of Happiness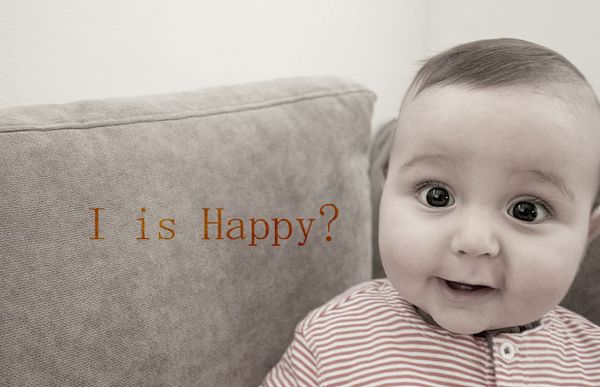 From the rise of Buddhism, the positive psychology movement and critical thinking of the extreme ways humans look for pleasure nowadays comes new ways of thinking about happiness. If you want to find out what the latest scientific findings have in common with old wisdom regarding happiness, don't look any further. These books provide all the answers you are looking for.
He grew out of a culture that studied the art of happiness for thousands of years. He took a vow to liberate all sentient beings from suffering. He made a great effort to ensure science validates the inner knowledge they cultivated. I am of course talking about the Dalai Lama the Buddha alive today. I used to be a skeptic, but once I met him, I was convinced. He is bigger than life. He has countless credentials when it comes to talk of happiness. Make no mistake, happiness will be inevitable after you've read this. Just as with any skill, it takes work but can be greatly enhanced!
"Happiness is not something ready-made. It comes from your own actions." -Dalai Lama
He is the founder of the Santa Barbara for Consciousness Studies and after he trained for ten years in Buddhist monasteries he decided to take up physics and philosophy in which he graduated summa cum laude. Soon after he earned a doctorate in religious studies at Stanford. He wrote numerous books that are all worth checking out if you're interested in the link between science and buddhism. He has an eloquent way of explaining how your mind functions and how you can train that mind to achieve extraordinary states of well-being and happiness. And in this book he does exactly that. Don't read this if you don't want to become convinced that happiness is yours for the taking!
The Happiness Hypothesis by Jonathan Haidt is another wonderful book on happiness. He is one of the major proponents of the positive psychology movement, having studied psychology, philosophy and anthropology and now Professor of the University of Virginia. He cites and discusses insights from Plato, Buddha, Freud, Shakespeare and even Dr. Phil and by putting them in modern language comes up with the '10 Great Ideas'. If you're in an existential crisis or on the quest for the ultimate knowledge of human existence, read this book.
"Love and work are crucial for human happiness because, when done well, they draw us out of ourselves and into connection with people and projects beyond ourselves. Happiness comes from getting these connections right." -Jonathan Haidt
This is my favorite book on happiness. It's written by Matthieu Ricard who had a promising career in genetic biology before he decided to turn into a buddhist monk. Inspired by his guru, he was convinced that he could live a life with much more meaning being a Buddhist than being a scientist. And he was correct because in the end; he combined both worlds. He is one of the forces that tried and succeeded to get experienced meditators into the lab to find out the neurological differences between meditators and non-meditators. The results of this study set off a small revolution and research into meditation has increased exponentially since! In this book he first asks the question, what exactly is happiness? Is it the same as pleasure? Read Happiness: A Guide to Developing Life's Most Important Skill and find out!
Also check out this great TED talk by Daniel Kahneman, founder of behavioural economics, about the riddle of our experience vs. our memory. It is especially interesting to understand that by meditation you put more emphasis on our experiencing self, thus giving our 'ego' less power to drag us through experience that we don't actually want.
Also very interesting are his findings that validate the Easterlin paradox:
Have a happy, happy day :)