Garik Tate • • 8 min read
Arianna Huffington Talks Meditation, the Importance of Failure, and the Underrated Power of Sleep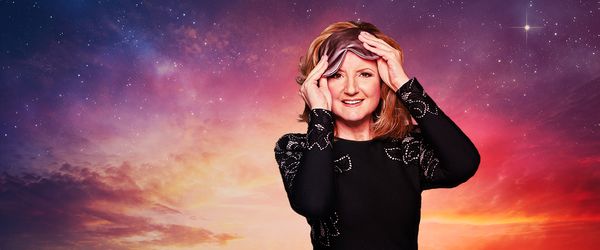 The Huffington Post co-founder, president, and editor-in-chief Arianna Huffington talks meditation, daily rituals, what she wishes she'd known growing up, and her surprisingly practical secrets to success.
Born on July 15, 1950, in Athens, Greece, Arianna Huffington has covered great distances: from Greece to London to Los Angeles. At sixteen, she moved to the United Kingdom to attend the University of Cambridge where she earned her Masters in Economics and became the third female and first foreign president of the prestigious debate society, the Cambridge Union.
She then pursued a successful career in literature and journalism, writing several articles for National Review, and penning her first book, The Female Woman, in 1974. This was followed by fourteen more books, the latest being the instant New York Times Bestseller, The Sleep Revolution: Transforming Your Life One Night At A Time, an exhaustive study of the science, history, and mystery of sleep. As if that wasn't enough, she was also known as a popular conservative commentator before becoming liberal in the 1990s.
This change in political stance paved the way to a decision that established her as the internationally acclaimed media mogul that she is today. In 2005, she launched The Huffington Post, a news and blogging site, with Kenneth Lerer. Although initially known for news aggregation and its liberal commentaries, Huffington Post has ventured into other media categories, ranging from lifestyle to business to entertainment. It has also expanded its reach to fifteen countries — Japan, Arabia, and Australia to name a few. Indeed, the world continues to bear witness to the site's exponential rise to success. In 2008, The Observer named the Huffington Post the most powerful blog in the world. And just recently, in 2012, it became the first commercially run U.S. digital media enterprise to win a Pulitzer Prize.
With these stellar achievements, Huffington Post's market value also skyrocketed. In 2011, the site that started life on a shoestring budget was bought for $300m in cash and $15m in shares by AOL. The deal made Arianna Huffington the president and editor-in-chief of The Huffington Post Media Group, which includes AOL's sprawling media ventures — a non-exhaustive list would include TechCrunch, MapQuest, and AOL Music.
To unravel the mystery of how Arianna Huffington thrives and stays sane in the tricky and relatively uncharted territory of online news, we contacted her via email a few weeks ago. She graciously agreed to be interviewed, and we began a meaningful conversation about beneficial rituals and habits we usually overlook. Below, we fully disclose the salient points of our discussion.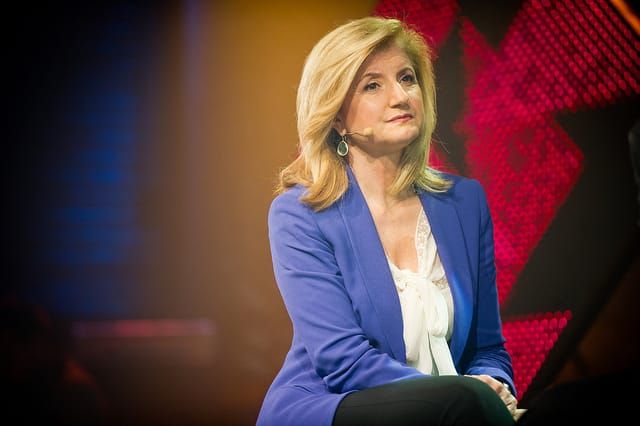 What does a typical day look like in your life? Specifically, what rituals do you use?
My day really begins the night before, with a good night's sleep – which, for me, means 7 to 8 hours. And a big part of my morning ritual is about what I don't do: when I wake up, I don't start the day by looking at my smartphone. Instead, once I'm awake, I take a minute to breathe deeply, be grateful and set my intention for the day. Then I do 20 to 30 minutes of meditation and 30 minutes on my stationary bike, on days when I'm home. I also practice yoga most mornings.
As for the end of the day, I treat my transition to sleep as a sacrosanct ritual. Before bed, I take a hot bath with Epsom salts and a candle flickering nearby—a bath that I prolong if I'm feeling anxious or worried about something. I don't sleep in my workout clothes as I used to (think of the mixed message that sends to our brains) but have pajamas, nightdresses, even T-shirts dedicated to sleep. Sometimes I have a cup of chamomile or lavender tea if I want something warm and comforting before going to bed. And I have a specific time at night when I regularly turn off my devices — and gently escort them out of my bedroom.
What are the top 3 tips you wish you had while growing up?
I wish I'd known much sooner that sleep is a non-negotiable human need.
I wish I'd appreciated just how powerful it can be to introduce just five minutes of meditation to your day. Eventually, you can build up to fifteen or twenty minutes a day (or more), but even just a few minutes will open the door to creating a new habit— and all the many proven benefits it brings.
I wish I had avoided falling victim to the collective delusion that burning out is the necessary price for accomplishment and success. Recent scientific findings make it clear that this couldn't be less true. Not only is there no tradeoff between living a well-rounded life and high performance, performance is actually improved when we make sleep and renewal a priority.
What is the number 1 idea, that has allowed you to succeed in an industry where so many have failed?
Speaking of success and failure, I'd say that my attitude toward failure has helped me – because I've failed at many things. My mother used to tell me, "failure is not the opposite of success, it's a stepping stone to success." So at some point, I learned not to dread failure. I strongly believe that we are not put on this earth just to accumulate victories and trophies and avoid failures; but rather to be whittled and sandpapered down until what's left is who we truly are. That's something that applies to anyone in any industry.
What is your personal mission in life? How do you hope to be remembered in 100 years?
My personal mission is to help as many people as possible transform their lives by discovering – or rediscovering — the miraculous benefits of sleep. No matter who we are, we share a common need for sleep. Though this need has been a constant throughout human history, our relationship to sleep, and our understanding of its vital benefits has gone through dramatic ups and downs. And right now that relationship is in crisis. At the same time, we're living in a golden age of sleep science—revealing all the ways in which sleep and dreams play a vital role in our decision making, emotional intelligence, cognitive function, and creativity.
And I'm profoundly uninterested in my legacy, and much more interested in any impact I can have right now.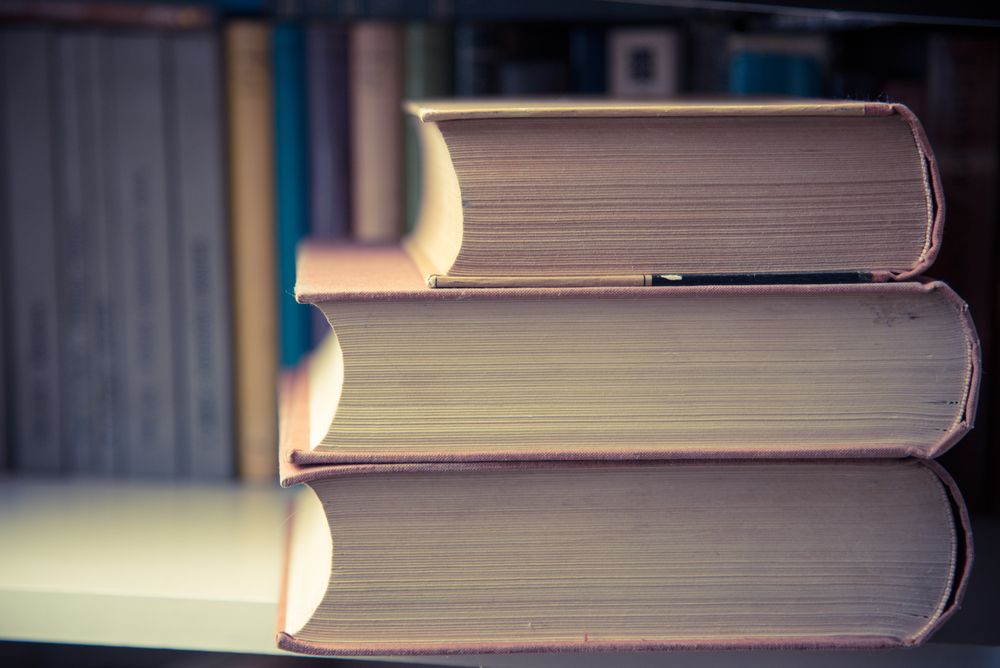 If you could only recommend 3 books to someone who is just about to enter adulthood, what would they be?
Sherry Turkle is one of our pre-eminent thinkers on the ways technology impacts our lives. From her work at MIT to books like Alone Together and now Reclaiming Conversation, she's showing us how to make more meaningful human connections and how to embrace – not fear – the risks and rewards of true companionship and intimacy.
Through the nineteenth century, as was the case with factories, machines, and workers, sleep became just another commodity to be exploited as much as possible. Indeed, sleep became not just devalued but actively scorned. After all, every hour spent sleeping was another hour spent not working— therefore another wasted hour. To support this new way of working and compel workers to go along with it, going without sleep was cast as an act of masculinity, a sign of strength— what Alan Derickson in Dangerously Sleepy calls "heroic wakefulness" and "manly stamina." Sleep became a sign of "unmanly weakness," and this macho notion of sleep persists to this day— a way of measuring masculinity without a ruler.
3) I love books that use the power of stories to make us see the world in a different way.
In the 1840s, Benjamin Disraeli, still a long way from being prime minister, wanted to wake people up to the plight of the British working class – and move them to act. The alarm he sounded wasn't delivered in a speech, a pamphlet, or an article — but in a novel,
Sybil
, published in 1845. It had the desired effect – raising awareness, provoking outrage, and leading to the passage of several fundamental social reforms. Disraeli knew that one of the most effective ways to touch people is through narrative – putting flesh and blood on raw facts and data.
What was the deciding insight you have had in your life that motivates you to practice meditation?
Although I've known its benefits since my teens, finding time for meditation was always a challenge because I was under the impression that I had to "do" meditation. And I didn't have time for another burdensome thing to "do." Fortunately, a friend pointed out one day that we don't "do" meditation; meditation "does" us. That opened the door for me. The only thing to "do" in meditation is nothing. Even writing that I don't have to "do" one more thing makes me relax.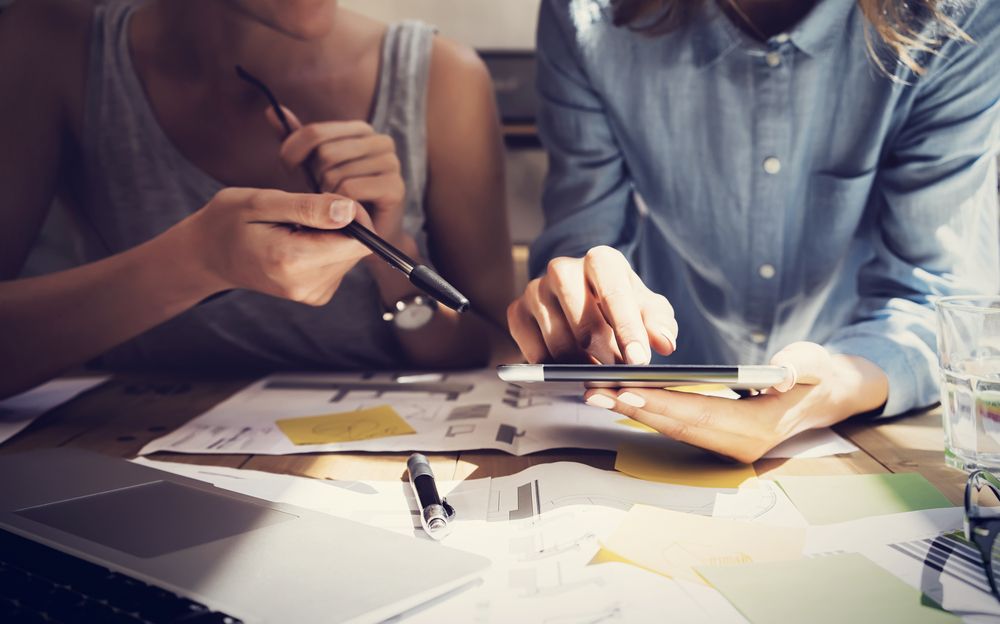 What was your vision for Huffington Post when you first started it?
Bringing together people from different worlds and facilitating interesting conversations has always been part of my Greek DNA. So from the beginning, the whole point of The Huffington Post was to take the sort of conversations found at water coolers and around dinner tables – about politics and art and books and food and sex – and open them up and bring them online.
What's the next biggest challenge/opportunity you are looking forward to tackling with Huffington Post?
This is an incredible moment at HuffPost, and we're thrilled by all the opportunities and challenges coming up. We have more than 100,000 bloggers, and 65 percent of our audience now comes from mobile. With 15 global editions, we're poised to reach more people around the world than ever before and start conversations on the topics people care about most. And we're especially excited by all the opportunities around video. As the universe of platforms where people engage with video expands exponentially, The Huffington Post is making changes that will position us to be the dominant global media company in video in this ever-changing media environment. And we're doing this while doubling down on our core editorial pillars of news and politics, What's Working and wellness.
Further Study!
Get Arianna Huffington's newest book about how sleep can change and help you get a grasp of today's time!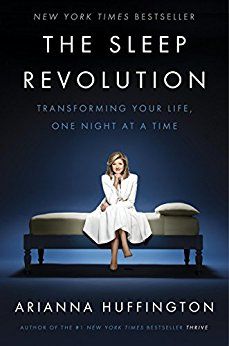 The Sleep Revolution: Transforming Your Life, One Night at a Time
We are in the midst of a sleep deprivation crisis, writes Arianna Huffington, the co-founder, and editor in chief of The Huffington Post. And this has profound consequences – on our health, our job performance, our relationships and our happiness.What is needed, she boldly asserts, is nothing short of a sleep revolution.  Only by renewing our relationship with sleep can we take back control of our lives.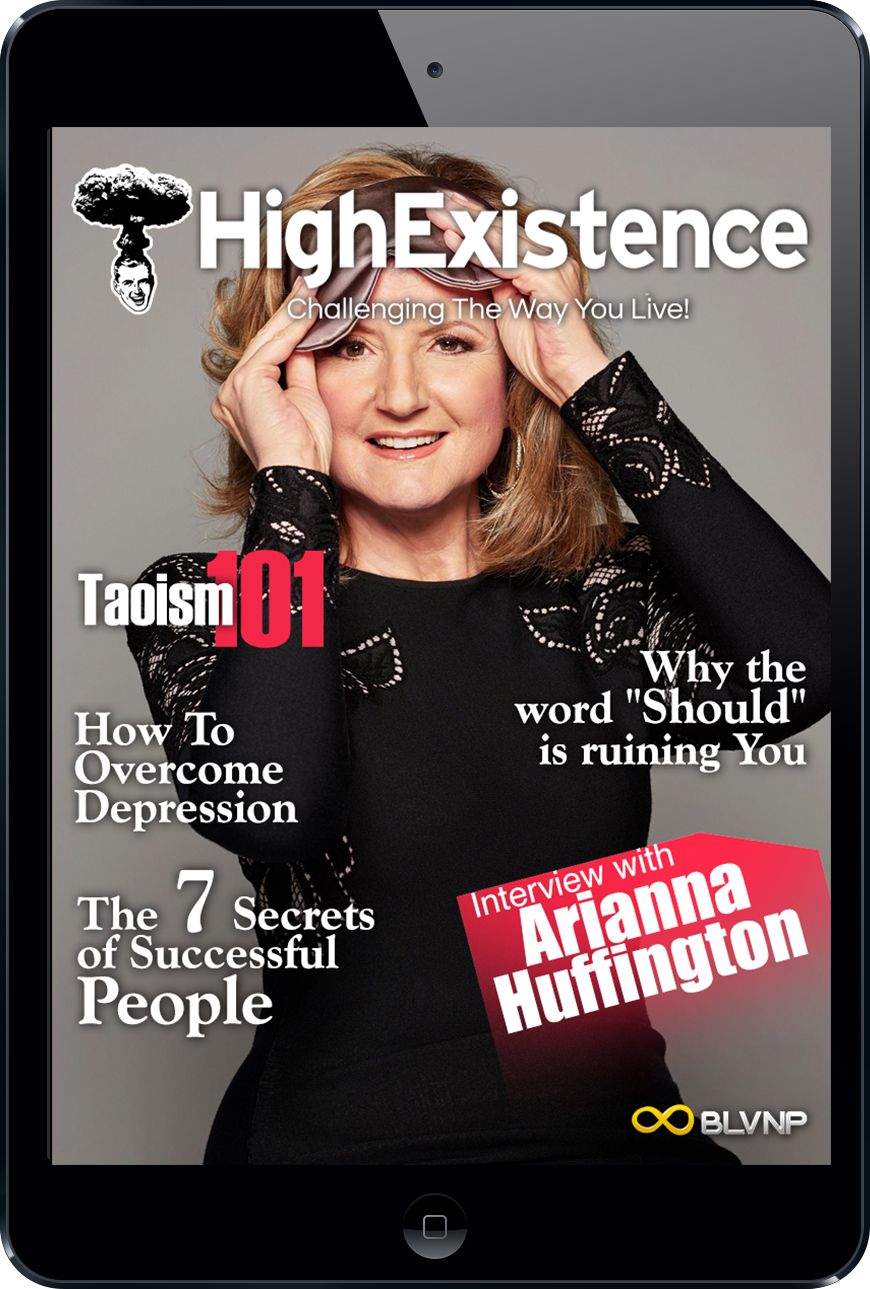 A version of this article originally appeared in HighExistence Magazine. If you loved reading this, get your free 30-day trial by clicking the buttons below!