Jordan Bates • • 2 min read
You Are an Infinitely Powerful Being. You Can Do Whatever You Dream.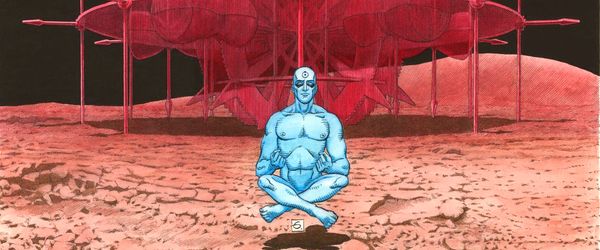 I'm feeling a massive fresh influx of love, gratitude, excitement, and life-energy flowing through today.
Sending a sizable Soul Hug to all of you.
You are a beautiful, infinitely powerful being.
Don't let anyone tell you otherwise.
Find those who reflect back to you the truth of your infinitely radiant nature.
Distance yourself from those who project their own self-created smallness onto you.
Step into your Power.
With razor-sharp focus, intention, and courage, you can do anything you dream in this world.
When you shed your limiting beliefs, Reality becomes an abundant playground in which your Soul's true desires can flow to you.
Become what you are, purify your expression, follow your excitement, and watch the Magic flow to you.
What you are is constantly creating your future.
What are you being?
What you do is not so important in comparison to what you are.
"Like goes to like."
When you purify your being and become an expression of your Soul, right action flows organically.
You magnetize the people and situations you're looking for.
And when you radiate acceptance and non-judgment, you become a healing presence wherever you go.
Who are you being?
This is the question to ask.
Beneath all the layers of ego, persona, conditioning, trauma, and indoctrination, there lies an Infinite Wellspring of Consciousness and Creativity.
This is your deepest Nature, your Essence.
It is the Source of All That Is.
Learn to access this Power within you.
Engage in other spiritual practices.
Journey wisely with plant medicine.
Reunite with your Infinite Soul.
Let go of expectation.
Practice total acceptance of every moment.
Watch how this transforms your life.
Watch how the blessings flow to you.
It is a glorious time to be alive.
Appreciate it.
I love you.
"Whatever you can do, or dream you can do, begin it. Boldness has genius, power, and magic in it. Begin it now."

— Johann Wolfgang von Goethe
Peace, Joy, Freedom, Love, Strength,
Jordan
P.S. To understand all of this more deeply, I recommend reading the book I can't stop mentioning lately: Letting Go by David Hawkins.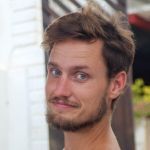 Jordan Bates is a lover of God, father, leadership coach, heart healer, writer, artist, and long-time co-creator of HighExistence. — www.jordanbates.life