Jordan Bates • • 3 min read
On Transcending Rationality and Embracing the Mystery — With Jordan Bates and Mike Slavin (HEx Podcast #23)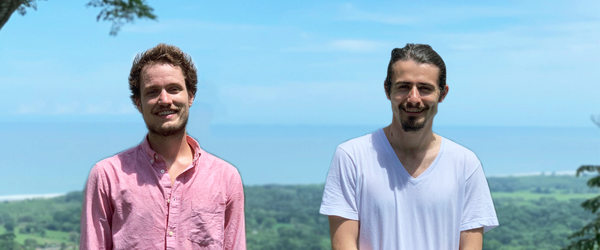 "In the last couple years there's seemed to be a… decided shift [in my mind] in the direction of dethroning rationality as… the primary tool that I use to parse reality, and putting it in its proper place… And through deep listening and deep internal experiences and even mystical experiences, arriving at a sense of a felt at-home-ness in reality and in the present moment, in which you're trusting and surrendering to the flow of reality…"

— Jordan Bates, HEx Podcast #23
Today I'm excited to share one of the best conversations I've ever had.
In sunny Costa Rica just before our recent Apotheosis retreat, I sat down with my brilliant colleague Mike Slavin to talk about transcending rationality.
Especially in recent centuries, Western culture has placed rationality on a lofty pedestal, increasingly glorifying it as the most powerful tool for parsing / understanding reality.
This misguided over-valuing of rationality has resulted in untold misery.
Rationality is a wonderful servant but a dreadful master. Employing it as one's primary tool for parsing reality tends to result in nihilism, disenchantment, existential aridity, and a paranoid sense of being a stranger in a hostile, alien universe.
"And that's where mystical experiences or psychedelic experiences can temporarily melt away those linguistic filters so that you come into raw, unadulterated contact with the all-enfolding Ocean of Reality, and you see that you are a wave on that Ocean, just as the tree is a wave on that Ocean. And when you have that direct experience there can be a direct apprehension of this Sacred Sigh of Relief: 'Oh, wow, I don't have to think this rationally, but I just know this in my heart: Everything is Okay.' Everything is deeply, truly Okay, and it's where it needs to be, and I'm where I need to be, and I see now that the neurotic rabbit holes and spirals of my rational mind have functioned as a nihilism-producing trap that was preventing and blocking me from having this direct apprehension of the gloriousness of Reality because I was attempting to use the rational mind for a function for which it is not well-suited."

— Jordan Bates, HEx Podcast #23
Humanity is presently being summoned to transcend obsolete and unsustainable modes of being, and one aspect of this level-up is dethroning rationality, becoming trans-rational, and rediscovering deeper, wiser, intuitive levels of human intelligence that re-enchant / reconnect self and Nature.
Intrigued yet?
I hope so.
Mr. Slavin and I undertook a mission to spelunk the rabbit hole of trans-rationality, attempting to illuminate the failure modes of rationality, its appropriate function, and to map out a blueprint for transcending rationality to attain a more expansive sense of at-home-ness in Nature.
This was a tall order, but I must say that I think we did a pretty damn good job…
You can decide for yourself. Without further ado, here is my extra-ordinary conversation with the luminous legend, Mike Slavin.
LISTEN TO THE HEx PODCAST (#23)
(Please remember to leave a review because it helps us improve the podcast!)




WHAT WE DISCUSSED IN THIS EPISODE:
What may truly be deserving of the word "God"
Dethroning rationality as one's primary tool for parsing reality
Realizing rationality is a wonderful servant and dreadful master
Embracing, trusting, and flowing with the Mysterious River of Being
How to feel at home in the universe
The false security of being over-attached to one's models of reality
Why the map can never be the Territory
Why rationality can never quench one's existential thirst
Why dogmatically clinging to castles of concepts has plagued mankind for aeons
How Western culture has misguidedly glorified rationality as the ultimate tool for parsing reality
The immense power and value of mystical experiences
How mystical / psychedelic experiences melt away linguistic filters, allowing one to come into raw, unadulterated contact with the all-enfolding Ocean of Reality
The Sacred Sigh of Relief: Directly perceiving that everything is deeply, completely Okay in all moments and everything is where it needs to be
Much more…
If you like this podcast, please remember to subscribe and leave a review! <3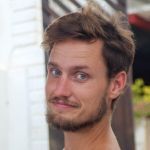 Jordan Bates is a lover of God, father, leadership coach, heart healer, writer, artist, and long-time co-creator of HighExistence. — www.jordanbates.life